A video of a young girl selling snacks went viral on Facebook.
It was taken by a kind customer who bought all of the goods she was selling.
The coronavirus pandemic has really been a challenge to most Filipinos as it seems like that the world has hit the pause button.
But for a girl like 15-year-old Shiela Carian, there's no time to slack off as they have bills to pay.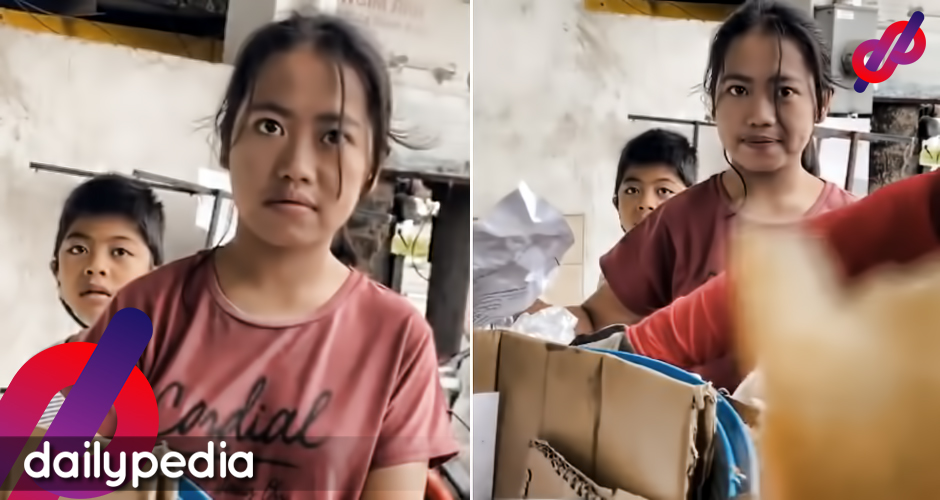 Shiela gained attention after a video uploaded by Sabrinacio Footwear went viral. She was selling different kinds of snacks just to afford their daily necessities and to save up for rent.
Why is a young girl out in the streets selling food instead of keeping herself safe inside the house?
It turns out that Shiela's parents are separated and she currently lives with her siblings and grandma. Every day, her older sister Elle and her grandma Rachel make snacks for her to sell on the streets of Sariaya, Quezon with her cousin Zaidel.
She said that she only wants to help her grandma so that they'll have money to buy food and pay rent.
"Gusto ko lang pong matulungan 'yung lola ko po kasi po ano tsaka para rin po may maibili kami ng pagkain… Kailangan din po naming makaipon po para sa pambayad po namin sa bahay… Nangungupahan po kami," she stated.
On June 12, a customer named Shiwen Lim bought all of the food she was selling which is made up of turon, lumpia, and pansit.
"Binili na niya po lahat nung paninda ko. Binigyan po akong P500," Shiela said.
According to Lim, he was on the way to Bicol with his family to open a branch of their footwear business when they stopped over to where Shiela was selling her goods.
The netizen also liked to vlog so he recorded and uploaded his encounter with the young girl. He said that it never occurred to him that the video would go viral. It now has more than 12 million views on Facebook.
https://www.facebook.com/SabrinaCiofootwear/videos/567337063926488/
After the video went viral, more and more people offered Shiela and her family some help. Aside from new shoes, Lim also decided to give them some school supplies and gadgets for the girl to use in the upcoming school year.