Presidential spokesman Harry Roque has said the Philippine offshore gaming operators (POGOs) are considered business process outsourcing (BPOs) companies which are allowed to operate in places under quarantine.
Information from the Philippine Amusement and Gaming Corporation (PAGCOR) suggests only 30% of POGO employees will be working.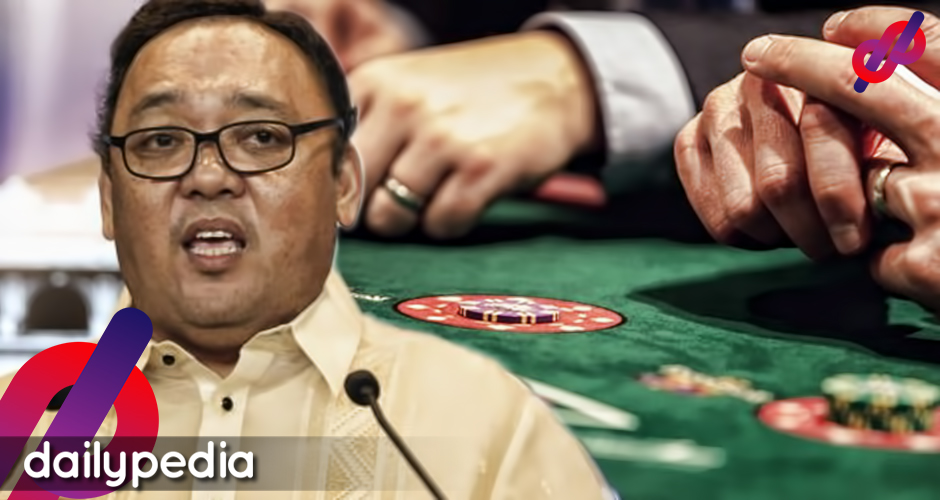 "Narinig ko na interview kanina ni Ginang Andrea Domingo at ang papayagan yata na operation, mabuti na PAGCOR ang mag-discuss nito, ay hanggang 30 percent lamang at kinakailangan magkaroon ng testing bago magpapasok ang 30 percent workforce (I heard the interview of Andrea Domingo and the operations will be allowed with 30 percent workforce. The workers must undergo testing before reporting for work. It's better for PAGCOR to further discuss this)," Roque said during an appearance on a radio show.
Since online gaming services cater to foreign markets, then they must be considered BPO companies, said Roque.
"Sa tingin ko ang POGOs ay nasa BPO. Ang pagkakaintindi ko ang POGO ay hindi naman dito ang sugal. Ang sugal niyan ay abroad at ang ginagawa ng mga POGO centers parang silang BPO talaga nandito lang hardware at software. Wala naman na physical na nangyayari na sugal (I think POGOs are BPOs. I understand gambling in BPOs is not done here but abroad. POGO centers have established hardware and software here but the physical gambling is done outside the country)."
When it comes to areas enforcing general community quarantine rules, POGOs are still not allowed to operate. Roque added that the government task force would clarify whether POGOs are under the category of gaming or belong to the BPO sector.
Earlier, the government stated that POGOs are some of the few companies that can continue operations to a certain extent in both enhanced and general community quarantine areas.
While areas implementing ECQ require BPOs to provide accommodation and shuttle services for their employees, those under GCQ can only have 50% on-site workers, and work-from-home arrangements should not be left behind.
President Rodrigo Duterte himself said that there is no corruption involving POGOs as they provide employment opportunities and add to the government's revenue. This came as a response to accusations of money laundering, corruption, and sex trafficking happening within POGOs, which mostly have Chinese employees.
Not many agree with Roque's statements.
Francis Baraan IV had to post screenshots to prove Roque's remarks false.
https://twitter.com/MrFrankBaraan/status/1256134930767048705?s=20
One netizen just doesn't get how Roque would even say something like this.
Hindi ko talaga gets si mamshie Roque.

BPO – outsourcing business offshore and bringing it to the country with Filipino employees

POGO – "gambling" offshore from China (which is illegal to their country) and bringing it to the country with chinese employees. https://t.co/OpBLRTSCEY

— joaquin padilla ➐ #teamSarawat (@ytsvan) May 1, 2020
Roque is so far off with his statements.
Isang malaking 🖕sa'yo, Harry Roque. Ang POGO kailanman ay di mahahalintulad sa BPO. Magkaibang industry yan. Hindi literal na sugal ang BPO. Shunga. I cannot believe how strangely detached these officials are from reality. Di naman masamang magresearch. https://t.co/zciqDBNbVM

— jenina reyes 🎀 (@jeninareyes) May 1, 2020
BPO na pala ang POGO according to Harry Roque. WOW lakas ng online gambling sa Pinas.

— RiseNShine (@ShineNRise11) May 1, 2020
POGO ay BPO? Harry Roque bringing in a new level of stupid today.

— Carlo Sales (@tnlcarlosales) May 1, 2020
DI NGA DAW KASI GAMBLING ANG POGO. BPO DAW

PUTANGINA TALAGA NI HARRY ROQUE NO????

NAGHIHINTAY NALANG AKO NA PATALSIKIN KA ULIT SA PWESTO MO

— KHAO OMO (@jcarloagasang) May 1, 2020
POGOs are firms that allow online gambling services to foreign markets. They operate in the Philippines but cater to foreigners. POGOs must be registered under PAGCOR for them to operate, but there are at least 30 firms that do it illegally.
BPOs, on the other hand, do business-related operations for companies outside the Philippines. It is one of the fastest-growing sectors in the country today.
The difference is that BPOs pay their taxes, while POGOs have over P250 million in debt.
On Friday, online gaming service providers for POGOs stated none of their Chinese employees have COVID-19.
The Accredited Service Providers Association of PAGCOR (ASPAP) said that "due to strict precautionary measures adopted by ASPAP members during the pandemic's early stages, none of its local and Chinese workers have tested positive for COVID-19."
Earlier, Senators Joel Villanueva and Risa Hontiveros said allowing operations may pose high risks.
"Lahat ng eksperto nagsasabi na hindi po ito essential sector," Villanueva said.
"Sakaling magkaroon ng outbreak ang industriya at dito nagsimula sa POGO sector, sino po bang gobyerno ang gagambalain nito? Kaninong salapi po ba ang gagastusin na naman para i-address ang problemang ito?" he added.
Hontiveros pointed out that at least 120,000 POGO employees will work, and most would operate in Metro Manila where the highest rate of transmission is.
ASPAP guaranteed they will follow guidelines like deep cleaning and disinfection of facilities, testing of Filipino and foreign workers for COVID-19 prior to deployment, payment of workers' salaries and taxes to BIR, remittance of the P350-million minimum guaranteed fee to PAGCOR, proper social distancing, and other measures.
ASPAP will commence disinfecting workplaces, and is their top priority,
The group said its members are typical BPOs that provide POGO with "BPO services like call center operations, telemarketing, systems, and hardware support, as well as 'live dealer' video streaming and other online games."
"To stress a point – POGOs are offshore gaming operators, while POGO service providers are typical Philippine-based BPO companies that are purely paid service fees," ASPAP said.