They saw a Palawan Pawnshop security guard taking his time and trying his hardest to teach a street kid how to read and write.
The netizen commended the guard and appreciated that even though he's in the middle of his shift, he still makes time to help someone out. 
A security guard at a pawnshop along Gil Puyat went viral after he was spotted teaching a street kid how to read and write.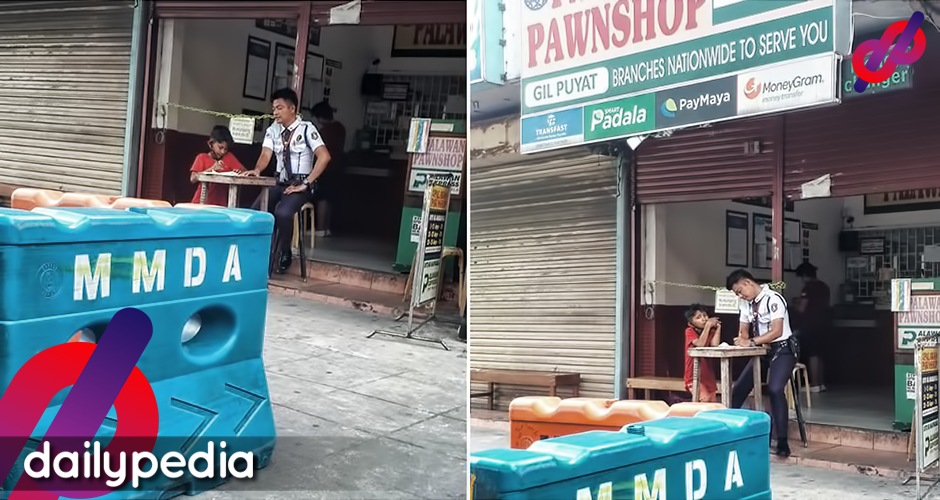 John Robert Flores shared that he and some companions passed by Palawan Pawnshop at Arellano University when they saw the guard teaching a little boy how to read and write.
They were touched by the selfless action and decided to take photos of the two.
"Nakakaproud lang kasi kahit di nya kaano-ano but still tinuruan nya parin kasi may busilak siyang puso," he wrote in his post.
He said that even if they just met there while the security guard was working, it was nice of him to spare some time and teach the kid something he can take with him until he grows up.
"I salute you kuyang sg sana patuloy ka parin bigyan ng blessings ni lord dahil sa mabuting at busilak kang puso para matulungan ang batang yan."
The Facebook post now has more than 1,100 shares.