In a message, Health Undersecretary Maria Rosario Vergeire told reporters that Department of Health missed it's 4 p.m. briefing on Friday due to the need to validate numbers. The data was expected to be released at around 9 pm.
The Department of Health (DOH) said that it planned on identifying new cases including those that came from the testing backlog. They also had to hire more encoders to clear up the backlog.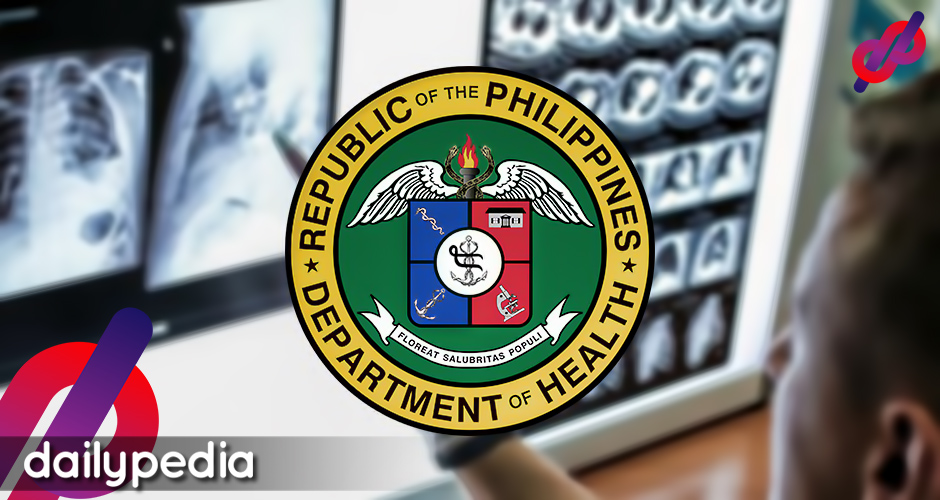 Vergeire attributed the spike in daily reported cases to "aggressive efforts to catch up on the testing backlog".
Dr. Rio Magpantay, director of the DOH epidemiology bureau, has said before complete and verified data can be submitted, it "requires an adequate number of disease surveillance staff who shall find and interview cases, accomplish the CIF (case investigation forms), and [encode and update] these data in an electronic information system."
Dr. Jaime Bernadas, the chief of DOH-7, also emphasized the importance of having updated data.
However, the local office suddenly stopped producing daily updates. The DOH-7 said they were conducting a "database update and cleanup" when asked to provide an explanation on the matter.
Their office started sending the missed updates from May 21 onwards to May 27, but have yet to provide the data for May 28 and 29.
The new datasheet contained a timeline of cases, a breakdown by gender and age, newly confirmed cases per date, and the status of previous cases which also included a graph showing comorbidities of the deceased and a comparison to infections from other unrelated diseases.
For instance, the entry on the May 27 bulletin stated that there were 8,150 cases of dengue from January 1 to March 31 this year, the early period of the coronavirus outbreak.
But showed that there were only 34 confirmed cases of the virus in Central Visayas then, compared to the thousands of dengue cases.
Cebu Governor Gwen Garcia said that based on the comparisons, the virus "is not as deadly as earlier projected" and used to tell the people that transitioning from a lockdown to general community quarantine would be okay.
There are currently 16,634 confirmed coronavirus cases in the country, with 942 deaths and 3,720 recoveries.
Netizens are not so happy about hearing the news and are just more confused than ever before.
Dasal na lang talaga 🙏🏼 pic.twitter.com/CDikrpO0NU

— Mae Cruz Alviar (@queenbeemae) May 29, 2020
So in about 4-5 days, the "balance" of today's "fresh cases" will be released as backlog…

— Pia Magalona⁷ (@piamagalona) May 29, 2020
My concern though is that if you just look at the "fresh" cases, is this data complete? There are still backlogs so this "fresh data" may not be representative of what the actual picture is until they've validated all existing results.

— Mike Navallo (@mikenavallo) May 29, 2020
Deaths in March and April reported just yesterday…Isn't this disturbing?

But if you're going to change your reporting method at this point, can we still rely on the previous reports? Which were presumably the bases for PH govt's decision to ease the lockdown? https://t.co/UdeqEtM5mk

— Mike Navallo (@mikenavallo) May 29, 2020
Modified data reporting https://t.co/mFn7Sy6Mba

— Jeff Canoy (@jeffcanoy) May 29, 2020
— Bea Binene ⁷ (@beabinene) May 29, 2020
https://twitter.com/vance_larena/status/1266372899486576647?s=20
Yikes. Up and up. 😳 ingat po tayong lahat.

— kylienicolep (@kylienicolep) May 29, 2020
Ha? Pwede ba yon? Mali tapos papalitan? 😱 https://t.co/M8fe62p8Np

— John Lapus (@KorekKaJohn) May 29, 2020
Late cases? That's a thing now?!??

If they can 'play' around the numbers like that…I don't even know how to trust these announcements anymore 🤦🏻‍♂️ 🤦🏻‍♂️ pic.twitter.com/jQSM4A2F8w

— 范鴻志 RICHARD JUAN 홍지 (@richardjuan) May 29, 2020
National COVID-19 tally jumps to 16,893 cases with the addition of 1,046 cases. Of these cases, 1,000 were positive cases from 4 days ago and up, while only 46 were from the last 3 days. @inquirerdotnet pic.twitter.com/woTsnke9gP

— jovic yee (@jovicyeeINQ) May 29, 2020
https://twitter.com/88DoubleDragon/status/1266343368432316418?s=20