Some stated that it's impossible to implement while others pointed out that it might be subject to the Data Privacy Act.
The manifesto will be required not only in buses but all public transport systems. 
The Land Transportation Franchising and Regulatory Board (LTFRB) recently directed public transport operators to maintain a manifesto of passengers for contact tracing.
It is said to be a part of protocols when public utility vehicles (PUVs) resume under general community quarantine (GCQ).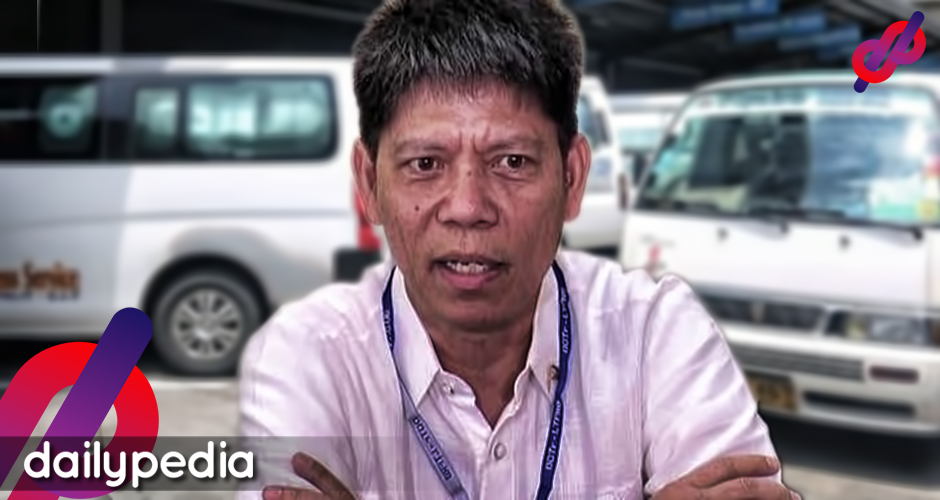 Netizens were confused and shocked by the order from the agency. Some said that while it's possible for P2P vehicles, it's going to be hard to implement for jeepneys.
HUH?!?!?!

So ALL passengers must write down their names, address and contact number/s????

Think about that for 1 second before you realize how impossible this is… https://t.co/9IytaskVO3

— Goyo Y. Larrazabal (@GoyYLarrazabal) May 18, 2020
https://twitter.com/ProfessorUno/status/1262379101261873152
LTFRB is one of the worst govt agencies in the PH right now. Contact tracing? Point to point UV express?

These are fundamental matters na di mo nga kailangang maging planner or engineer para marealize na di ka nakakatulong. Kailangan mo lang talagang sumakay mismo sa jeep or bus https://t.co/DzegxUeBsO

— Suarley (@sexapPHIL) May 18, 2020
A netizen said that LTFRB should just pressure the national government to conduct mass testing instead of pushing for "absurd" things.
Rather than push for absurd things like this, LTFRB should pressure govt to conduct mass testing

— RMM Trader⛅ (@whenRMMtrades) May 18, 2020
Unimaginable requirement. Puede lang ito sa mga P2P na malalayo. Can our people at the LTFRB think a little more?

— Frank Opinion (@FrankOpinion65) May 18, 2020
Another netizen compared it to the introductions being said at beauty pageants.
Sabi ng LTFRB, kelangan daw isulat ng mga driver ang detalye mo bago ka sumakay.

Me: Okay ilabas ang sash. pic.twitter.com/Us0825lEEj

— Endru Morningstar | LeniKiko2022 (@awesome_drew) May 18, 2020
"Sana man lang may pa free logbook kayo para sa mga jeepney drivers natin dyan."
Oh LTFRB kahit sana naman may pa free logbook kayo para sa mga jeepney drivers natin dyan yung may in and out para sa mga passengers 😂😂😂#justiceforjeepneydrivers

— Mira (@mirajayar) May 18, 2020
More people questioned its execution.
How are they going to execute this? Pray tell LTFRB! What of PRIVACY? Yes we want to contain the virus, but, PLEASE THINK BEFORE YOU IMPOSE!
LTFRB to require PUVs to record passenger details once operations resume https://t.co/2ZGKemNP87 via @inquirerdotnet

— Genkuro Shuriken (@Genkuro1030) May 18, 2020
They didn't ask the mall owners to keep track of all who gets in and out of a mall, why burden the jeepney driver?

LTFRB should have released a detailed process how they expect this to be executed.

— Dan Santos (@DanSantos8) May 18, 2020
LTFRB Chairman Martin Delgra III said that the manifesto or logbook should record pertinent information of the passenger including their name and contact information.
This made netizens ask if it's not subject to the Data Privacy Act.
random question hindi ba related ang data privacy act sa bagong policy ng ltfrb re contact tracing bc there is also a protocol in handling information such as contact nos

— claire (@clrtherese) May 18, 2020
Can someone remind LTFRB the right for privacy

— doomslayer (@charaznable1205) May 18, 2020
"On the part of passengers, we are requesting and appealing to them na kung pwede maisulat din yung masasakyan ninyo na mga pampublikong sasakyan so just in case, madali na lang i-trace both on the part of operators and on the part of passengers," Delgra said in a Laging Handa virtual briefing.
He clarified that the manifesto is required for all public transport systems such as jeepneys, taxis, and transport network vehicles.