A probe by the National Bureau of Investigation (NBI) has been launched against Overseas Workers Welfare Administration (OWWA) deputy administrator Mocha Uson for allegedly spreading coronavirus-related fake news.
"Yes, she is being investigated by our Cybercrime Division for fake news," said NBI spokesperson Ferdinand Lavin. "We included her in the investigation [on] posting of PPEs."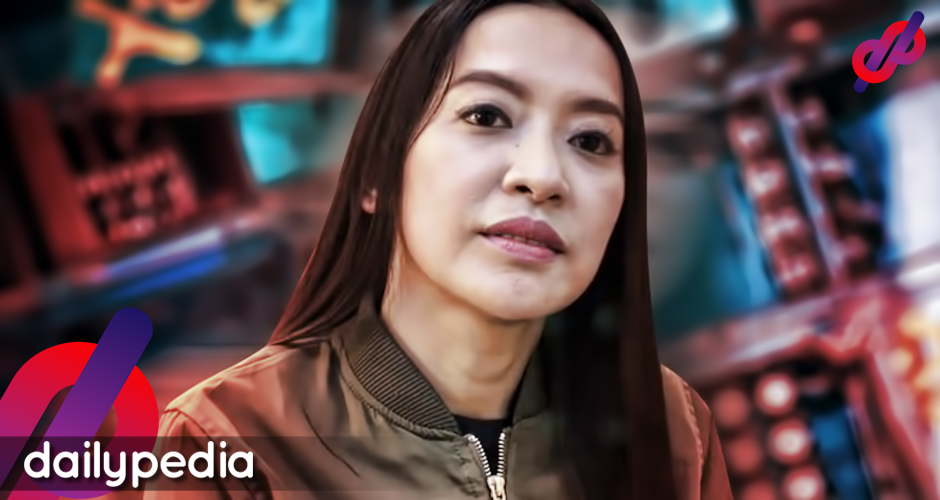 Uson posted photos on Facebook of PPEs allegedly bought by the government but it was later revealed that the PPEs were donated by the SM Foundation.
Lavin said Uson falls under an earlier Department of Justice (DOJ) order to investigate coronavirus-related fake news.
"There was an order of the Secretary of Justice before for the NBI to investigate fake news, we included her in the investigation re posting of PPEs," said Lavin.
People are skeptical of Uson being punished for this since she was never reprimanded for a previous violation where she gathered OFWs in Batangas City, and the fact that she is a Duterte ally.
Clearly a distraction for the illegal conduct of the "extraordinary" birthday celebration organized by the NCRPO. Do not be easily distracted, the NBI should arrest Mocha Uson, Koko Pimentel, and Sinas. https://t.co/0pSOQFgKuX

— Mar(x)c (@Mrcxism) May 13, 2020
It is also surprising why Uson is getting reprimanded only now for spreading fake news when she has been doing it for years already.
So I just turn on my notification regarding NBI's investigation of Mocha Uson related to an issue of spreading Fake News. Don't worry po, di po namin kayo ijudge na BAT NGAYON LANG. 🙂 pic.twitter.com/56P5OF0G9n

— Michael Rhed Albano Cañas, CPA (@JamesRhed) May 13, 2020
LOOK: Mocha Uson subpoenaed by the NBI for allegedly spreading fake news.

The subject of the complaint is her Facebook post claiming the DOH distributed personal protective equipment (PPE) but she used a photo of PPEs distributed by SM Foundation.#ArrestMochaNOW pic.twitter.com/SzsFsyig5T

— Jesus Falcis ☀️🐰🌈 (@jesusfalcis) May 13, 2020
In other news, the NBI summons OWWA Deputa Executive Director Mocha Uson following a formal complaint of fake news involving a PPE donation. About fucking time (even though this is at least 4 years too late)! pic.twitter.com/Ca8YqXf1Os

— TheEmperor (@Eric_Cabahug) May 13, 2020
May 13
• DOJ Guevara directs NBI to look into possible violations committed during Sinas' celebration
• HoR passes provisional authority bill for ABS-CBN
• Mocha Uson to be investigated for alleged fake news

What a great day to be a #KaDDS

— Matt (@mattondap) May 13, 2020
Some are saying this is a diversion tactic to make people forget about Major General Debol Sinas's birthday celebration which violated enhanced community quarantine protocols.
https://twitter.com/triddlejoe/status/1260527698901786625?s=20
NBI summoning Mocha Uson looks like a scapegoat for Sinas' stupidity

— kel (@kelanocyte) May 13, 2020
Some people are just happy to hear about it, on top of the news ABS-CBN will be coming back to television soon.
With the progress of HB 6732 granting provisional authority for ABS-CBN..

and NBI summoning Mocha Uson for fake news..

This day is not bad at all.

— pętē_nuisance (@tyokotaps_vi) May 13, 2020
Mocha Uson summoned by the NBI for spreading fake news.

everyone rn: pic.twitter.com/U4tVGAXWeO

— ryan (@ryanaintcalm) May 13, 2020
One netizen called out PhilStar for cushioning the impact of Uson's violation.
Philstar, where is the word "ALLEGEDLY" that you seem to have omitted just because it is Mocha Uson? Your headline is clear: NBI is conducting a probe. There is still no conclusion made. Your readers can discern that you clearly slanted the news. https://t.co/gIdo1d6h20

— Pinoytapsilog (@pinoytapsilog) May 13, 2020
People are pointing out that Uson, who is the Queen of Fake News posted the PPE photos last month which raises the question is she only being held accountable now?
This could be a diversionary tactic by the administration to take away attention from Sinas's major violation.
Uson was also never punished for spreading fake news before. This also comes as a surprise since it happened after ABS-CBN was granted a provisional franchise to operate.