On March 10, President Rodrigo Duterte was optimistic that a vaccine for COVID-19 will be developed soon enough by countries that have the technology and capability to do so.
In a speech during the 2020 General Assembly of the Municipalities of the Philippines in Marriott Hotel, the President was confident that various nations are already working on creating a vaccine.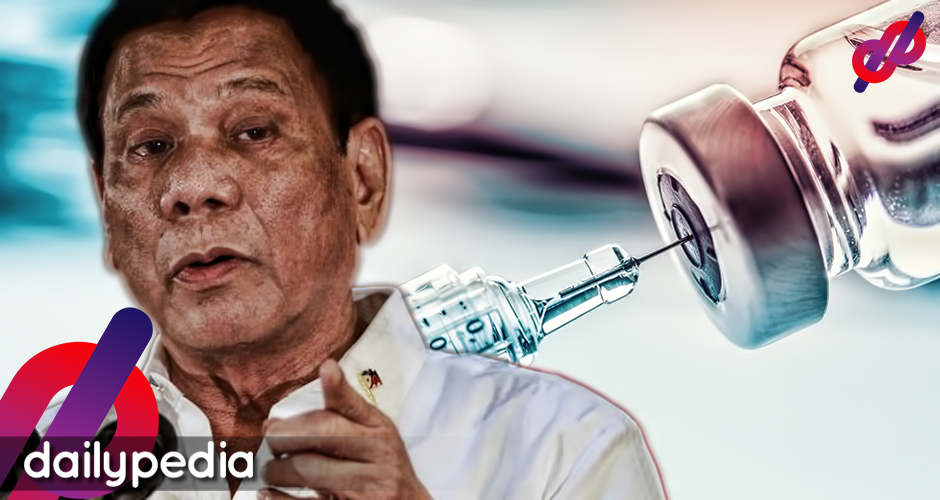 "With the great strides now of science, in a matter of days, I'm sure that Russia, the brightest of their brightest and America and Japan they are working overtime to come up with a vaccine."
He acknowledged that this would be a tedious task, but says that governments worldwide should also work on coming up with one.
"It takes time pero kaya na ng mundo. Kaya na ng mga gobyerno especially those who are rich in technology."
On April 2, he said the same thing.
"We are awaiting for God's blessing na magkaroon tayo ng vaccine either from sino diyan na bright boy: China, Russia, America. I'm sure na kung meron na sila, they will share it with the rest of the world."
However, people have become more pessimistic than ever before, as scientists that are leading the research for a cure say that they might not actually be able to create a vaccine.
Jane Halton, Australia's foremost epidemic health expert warned that health officials might need a 'Plan B'.
Scientists are hoping that they'd be able to develop a vaccine as early as next year, to which Halton labels as 'unbelievable'.
Halton said that 'unrealistic expectations' should not be made because no vaccines were developed for past coronaviruses.
HIV has taken over 32 million lives, and has no vaccine to date.
"But I do think it is important not to create unrealistic expectations. No one has ever successfully developed a coronavirus vaccine, and we still don't have a vaccine against HIV."
Halton's statements will reduce the hopes of human trials of possible vaccines for the virus in the US.
"If you said we pulled out all the stops and a vaccine was approved and deemed efficacious by the middle of next year, that would be unbelievably quick … we would be ecstatically overjoyed, delighted."
She's not entirely counting out the possibility of a vaccine being created.
"I would never say never. But this is my point about an 18-month timeline: it is heroic, really tough."
US firm Novavax currently has a vaccine prototype, and is planning on doing human trials in May, with results expected by July.
Halton says that it is imperative to have a 'plan B' because 'nothing is certain' in science'.
Microsoft co-founder and philanthropic billionaire Bill Gates, on the other hand, has no problem spending billions in creating a vaccine.
He has already donated to 7 different vaccine makers for them to be able to build factories.
Gates has also donated $31 million to the US and UK to study drugs that can treat infections brought by the virus.
In a biosecurity facility in the Netherlands, researchers from the University of Queensland will be using their vaccine as a trial on a live virus.
The School of Chemistry and Molecular Biosciences team has joined forces with Dutch company Viroclinics Xplore to conduct pre-clinical studies. They are hoping this will reveal more information on how the vaccine performs before performing human trials.
The CSIRO lab in regional Victoria last week has also developed a possible vaccine that uses DNA sequence of the coronavirus released by China to produce a protein that's the same as the one on the surface of the actual virus.
This protein will have the ability to provide more protection to people by generating immune system responses.