In an interview with PTV, PhilHealth president and chief executive officer Ricardo Morales said that the agency will be implementing limits on assisting citizens infected with COVID-19.
"Although sufficient, hindi naman unlimited so we have to be exercising due prudence (Although the funds are sufficient, they are not unlimited so we have to exercise due prudence)."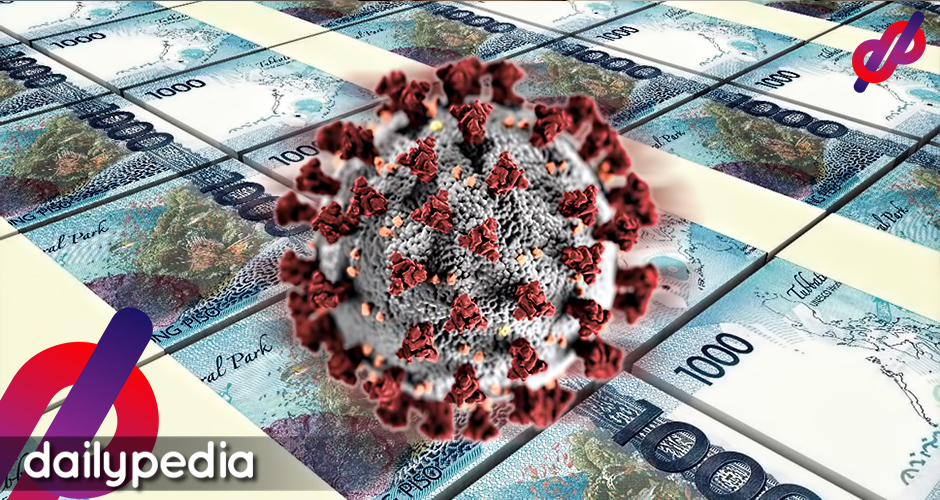 Until April 14, Philhealth will be shouldering the hospital bills of COVID-19 patients.
"Up to April 14 at cost ang sasagutin ng Philhealth. Wala dapat ibayad ang pasyente."
Philhealth will call the hospitals and the patients are guaranteed to be covered by the agency.
"Sasagutin ng Philhealth yan. Tatawagan namin ang hospital, we assure them na babayaran namin sila."
After April 14, the cash assistance that will be given to patients will depend on the severity of their condition as it relates to getting infected by the virus.
The case rates are: mild pneumonia, P43,997; moderate pneumonia, P143,267; severe pneumonia, P333,519; and critical pneumonia, P786,384.
P30 billion has been allocated for COVID-19 patients, and P6 billion has been spent so far by Philhealth.
Morales said that the most expensive COVID-19 patient had a coverage of P3.2 million.
"Around 5,000 health facilities are covered by this P30 billion."
Hospitals have already been informed of the coverage. Philhealth is also working with various banks so funds can be released immediately upon necessary circumstances.
National Action Plan chief implementor Secretary Carlito Galvez also recently said that mass testing will commence on April 14, which provided a lot of optimism for the people. PUIs and PUMs would be the main targets.
"On the massive testing for PUIs and PUMs, we are also determined to fast-track the accreditation of substantial laboratories so we can start with the mass testing of the PUIs and PUMs," 
A total of 4,726 have already been tested, and more will be done due to the contribution of testing kits from other nations to the Philippines.
Before this mass testing news was announced. citizens have been advocating for it and expressed how they wanted it to be done ASAP.
Disiplina muna bago solusyong medikal? Even if we follow all the rules, we can get sick just by going to work or buying groceries. Checkpoint scans don't catch asymptomatic cases; incubation phase is 2-14 days. Want to stop the virus and calm ppl down? CONDUCT FREE MASS TESTING.

— Pepe Diokno (@PepeDiokno) March 15, 2020
https://twitter.com/JERDEEEE/status/1243167834550595586?s=20
https://twitter.com/raymondnaguit/status/1243830767718772739?s=20
With the increasing number of COVID-19 cases in every passing day, we should recognize the significance and merits of mass testing in our country. The UST-SHS HA Society stands with the Filipino people in fighting for Mass Covid Testing in the Philippines. #MassTestingNowPH pic.twitter.com/uHRmTLbNsZ

— UST SHS Health Allied Society (@ustshshasoc) April 2, 2020
Pls copy, paste and post:

ALLOW MARIKINA CITY COVID TESTING CENTER NOW!#MassTestingNowPH pic.twitter.com/4vjP8vO9iS

— Gabriela Youth #IWWD2020 (@gabrielayouthph) March 26, 2020
UPDATE: COVID-19 cases outside China as of March 26.

Impt. note:
Trump refused to take the threat of the #coronavirus seriously.

South Korea prepared for the worst. As soon as there was an outbreak in China, they embarked on mass testing and flattened their curve. pic.twitter.com/nIijUc3Nf3

— 𝐌𝐢𝐬𝐬 𝐊𝐫𝐢𝐳𝐳𝐲 (@krizzy_kalerqui) March 27, 2020