President Rodrigo Duterte said the coronavirus disease 2019 (COVID-19) pandemic could severely affect the country for up to two years.
In an address aired in the wee hours of Thursday, the President said solving the COVID-19 crisis should not be rushed.
"Kapag hindi naayos itong COVID-19, mapurnada talaga tayong lahat. Huwag ninyong madaliin," Duterte noted.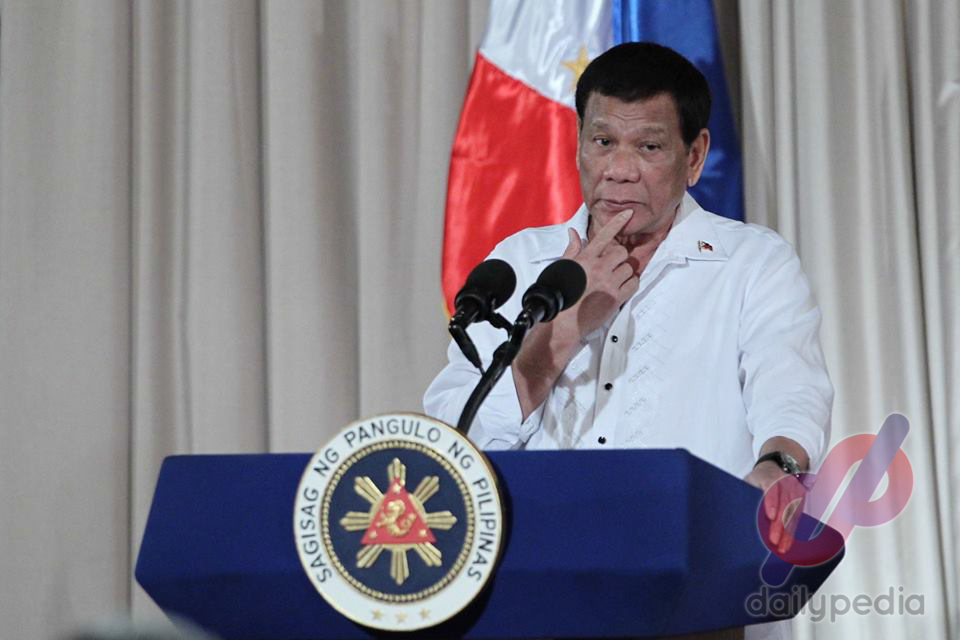 "Sabihin ko sa inyo, think of COVID-19 sa ganitong sitwasyon: Tatakbo ito ng two years," he added.
The President said he saw this coming before so he immediately placed a lockdown to combat the virus.
"Ito nakita ko na noon pa. Itong COVID na 'to sinsusundan ko talaga. Ako ang pinakaunang nag-lockdown kasi nasusundan ko na ang istorya," he noted.
"Nagbabasa ako — different sources of knowledge — Facebook, everything, lahat ng what I can get my hands on to study the matter because Presidente ako. Dumating na nga," he added.
Duterte has once again stressed the importance of a vaccine in solving the COVID-19 crisis.
"COVID, anong sagot? Vaccine. Walang vaccine? COVID stays," he said.
The President then reiterated his directives to all government agencies to carry out the necessary measures that shall ensure the well being of every Filipino.
Duterte also asked the public for continued cooperation, patience, and solidarity as the nation addresses the COVID-19 pandemic.
The government has extended the Luzon-wide enhanced community quarantine or lockdown until April 30 to prevent any spike in the number of coronavirus infections in the country and enable the government to continue to identify, isolate, and treat persons infected with the novel coronavirus.
According to Cabinet Secretary Karlo Nograles, the period would also give the government time to improve and increase health capacity in Luzon and other areas through ramping up of COVID-19 testing from 8,000 up to 10,000 tests a day with a turnaround time of 24 hours, and further increase quarantine sites and laboratory processing, among others.
Nograles, who is the spokesman of the Inter-Agency Task Force for the Management of Emerging and Infectious Diseases (IATF-EID), said health experts noted that the incubation period is usually between five and 14 days and since the quarantine started only in the middle of March, the earliest period to determine the effectivity of the lockdown will be from the end of March towards the middle of April.
The Department of Health (DOH) continued to record a rise in the number of COVID-19 patients.