Rei Germar and Angel Dei replied to Nam's tweet explaining why it's important to speak up about the government's shortcomings.
Netizens also expressed their disagreement with Nam's statement. 
Influencer Janica Nam is in the hot seat after saying how people should just unite and stop complaining about the government.
"Our country needs Unity hindi yung puro reklamo," she wrote in a tweet.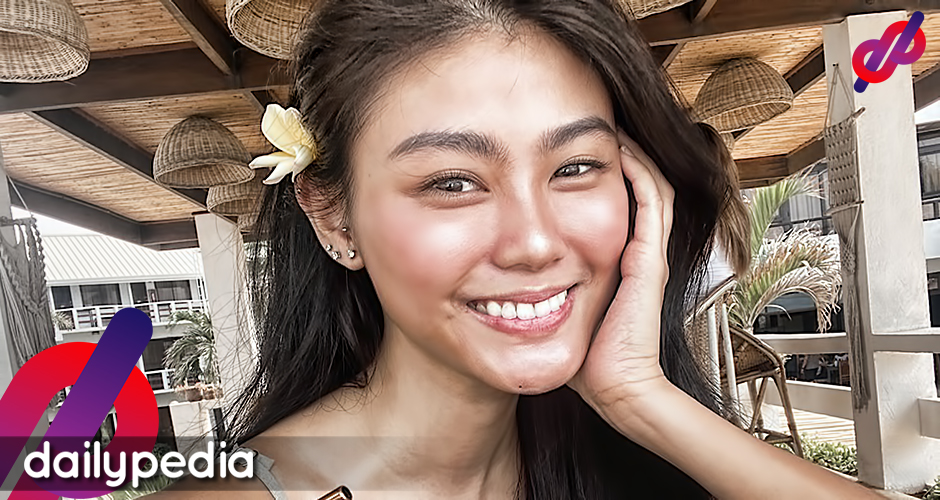 Other influencers replied and told her why people needed to speak out about what is happening to the country. "We need to speak for the weak," Rei Germar replied to Nam.
Babe, it's true that we need unity 😢 But the poor are being oppressed. We need to speak for the weak 😢

— Rei Germar (@ReiGermar) April 2, 2020
Nam answered back and said that at this point the country "can't afford rallies" as it's dangerous. She added that President Rodrigo Duterte mentioned that everyone will get to receive the benefits anyway.
Yes babe I know but at this time of crisis we cant afford rallies pa sobrang delikado, based sa speech ni President all of the people will receive their benefits inalis na politics for faster distribution and the mayors should coordinate

— nam ☾ (@thisisjanicanam) April 2, 2020
Angel Dei also took part in the conversation and informed Nam that the problem is there are people that receive nothing. Those taking part in rallies and risking their health are doing it not because they want to, but because they have to.
"It's been WEEKS. Wala pa rin. Intindihin sana yung side ng mga nagugutom."
Nam fired back and said that it should be the problem of local government units and not the president. "Mayors and barangays should do their part," she said.
Babe dapat nasa each brgy and mayor na yun we have a system hndi nakadirect si President sa people. Mayors and brgys should do their part. Yun lang naman sakin babe. Isa lang presidente natin. Again, we have to be positive to help each other so we can surpass this crisis. https://t.co/J232KB3wrF

— nam ☾ (@thisisjanicanam) April 2, 2020
Dei agreed but added that the national government should also do its part and inform the people. The problem is not the way that Nam wanted positivity but the way she's saying that people should not complain.
"So ano nga gusto mong gawin ng mga taong wala nang makain? Mamatay nalang sa gutom?"
Dei also made it clear that sometimes people have to speak up and remind the government about their job.
"Simple logic, pag nag order ka ng spaghetti pero lugaw ang binigay sayo pwede mo bang sabihin na bawal magreklamo? People pay for their taxes. It is their right to have govt officials who do their jobs."
On the other hand, AC poked fun at Nam's statement by quote tweeting it with sarcasm.
OH BE POSITIVE DAW AHHAHHAAHJXBEJD SA MGA NAGUGUTOM PO AT SA MGA NAMAMATAY, WACKY PO TAYO AH! SMILE! BWAHAHAHAHAHAHAHAHAHSHHXBDBRJCJDNF https://t.co/dWxeUhBgSj

— AC #MassTestingNowPH (@ItsACsLife) April 2, 2020
Netizens also called out Nam and expressed their disagreement and disappointment towards the influencer's attitude.
I WAS ROOTING FOR YOU SIS. WE ARE ALL ROOTING FOR U. I AM SO DISAPPOINTED. MINSAN, GANDA NA LANG TALAGA. https://t.co/OGWU6Lzhw4

— mark geronimo #OustDuterteNOW (@markgeronimo_) April 2, 2020
welp, sis,, our opinions and criticisms aren't just "reklamo". we voice them out to make the government realize their mistakes and shortcomings. AND just because it doesn't affect you doesn't mean you shouldn't care. lmao janica, you're blinded by your privilege,, and it shows 🙂 https://t.co/4kILrHD75s

— Leeyah ; #OustDuterte (@leeyahmarjorie) April 2, 2020
sorry sis but people pay for taxes and there are many poor people affected by what's happening rn and what we get from our gov't are just pure bullshit. we have the right to complain and we will continue to do so! #OustDuterte https://t.co/CFSf4cCFJH

— lanzer (@lanz_gabor) April 2, 2020
https://twitter.com/Kmpssble__/status/1245674428937076736
Others agreed to Nam's statement about unity, but in a different manner.
i agree that we need unity, sa iba nga lang na paraan. UNITY to PROTEST and take a STAND about the incompetence of this government. https://t.co/v7gXkKWnac

— kate (@katesnmt) April 2, 2020
TRU KAYA LET'S UNITE AGAINST THIS FASCIST GOVERNMENT :)) https://t.co/RstBuHlIbG

— s (@gallares_sandy) April 2, 2020
yes we have to unite not to obey the govt, but to protect the country, people are dying of virus & of hunger and no positivity can just change that sis https://t.co/7YLXJOc7SH

— DEMAND MASS TESTING #OUSTDUTERTE (@arce_andreajane) April 2, 2020
this is actually unity. we fight for the ones who can't fight because they are not powerful nor privileged enough. https://t.co/UAvKNMzsKa

— sasha raphaelle (@sashaagloria) April 2, 2020
Yes indeed, we need unity! SO I'M CALLING ALL FILIPINOS TO BE UNITED IN OUSTING DUTERTE! https://t.co/CJPxlx0q3G

— Angelo #MassTestingNowPh (@iamcarl_m) April 2, 2020
As of this writing, some of the major questions of the Filipinos have not yet answered directly. This includes inquiries about the whereabouts of the Php275 billion that was put under the President's care to be allocated to different government agencies to strengthen the fight against the coronavirus disease 2019 (COVID-19).
Janica Nam's social media presence increased because she was the girlfriend of the late Franco Hernandez who was a Hashtag member.