COVID-19 is still spreading and taking lives worldwide. A lot of nations have imposed lockdowns to restrict movement to lessen the spread of the coronavirus.
However, there are those people who just can't seem to follow lockdown guidelines.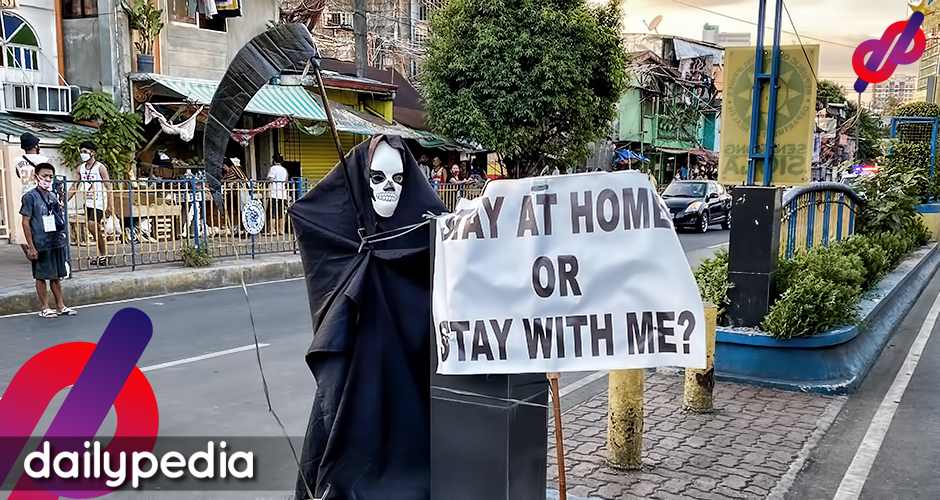 India right now is in a nationwide lockdown. According to LadBible, the city of Rishikesh recently had 10 tourists from Israel, Mexico, Australia, and Austria write: "I did not follow the rules of lockdown so I am so sorry" 500 times for violating lockdown rules.
Foreigners living in Tapovan, Rishikesh were overshadowed by the #Lockdownviolation. The police sentenced all foreigners roaming outside to write and speak I am sorry 500 times. @AboutIndia @narendramodi @PhilippaKaye @alter_jamie @BBCsarika @viceindia #rishikesh pic.twitter.com/QCFMYAWDcm

— RW • Rishikesh Writings (@RwRishikesh) April 11, 2020
Indonesia has a very different punishment. Sragen regency head Kusdinar Untung Yuni Sukowati was the one who came up with the idea of locking violators in a 'haunted house'. People, especially in Java Island have been advised to go under quarantine for 14 days, but there are still many that do not follow.
Sukowati had various communities repurpose abandoned houses that were seen as haunted.
"If there's an empty and haunted house in the village, put people in there and lock them up." Sukowati told AFP Tuesday when asked about the rule.
President Rodrigo Duterte has mentioned before that he is giving the police the authority to "shoot dead" any troublemakers.
Earlier this month in Nasipit, Agusan del Norte Province, a 63-year old man was shot dead after disobeying ECQ guidelines.
The police report said that the man was warned for walking around intoxicated without a mask on.
"The suspect was cautioned by a village health worker… for not wearing a face mask."
The man suddenly became aggressive and things went south.
"But the suspect got angry, uttering provoking words and eventually attacked the personnel using a scythe."
The police officer warned the old man before shooting him dead. This was the first case of shooting related to ECQ violations.
In Mandaluyong City, an interesting sign reminded people to stay quarantined or suffer the final consequence of COVID-19.
A not too subtle reminder in Mandaluyong. #Covid19Ph #Covid19Pandemic #StayAtHome pic.twitter.com/2GEgFSi9Ox

— Raffy Tima (@raffytima) April 21, 2020
In Britain, violators can be fined up to £960. Police can charge someone with the more serious criminal offense of breaching coronavirus regulations. This could lead to a conviction in a magistrates court and an unlimited fine.
Violators in Spain have complained of violence from the police. Hundreds of people have already been arrested for going against measures.
Kenyan citizens are only ordered to be indoors between 7 pm  and 5 am, with health workers being exempted.
Police are allowed to use "proportionate force where non-violent means are inadequate to achieve the objectives of the curfew." Many have already complained of brutal tactics such as the use of tear gas and harassment of health workers.
Most countries detain or fine violators. Movements are really limited depending on restrictions. Usually, people are only allowed to go outside for essential things such as buying food and medicine. Other countries who have not suffered that much even allow their citizens to go outside and exercise, walk their dogs, etc.