A COVID-19 patient wrote a message to his doctors asking them to end his life.
The doctors refused his wish and fought for him. 
What would you feel when you suddenly become a patient of the coronavirus disease 2019 (COVID-19)?
Though many of those fighting the virus are still hoping to recover, there are those who are ready to give up as it is too hard and too painful already.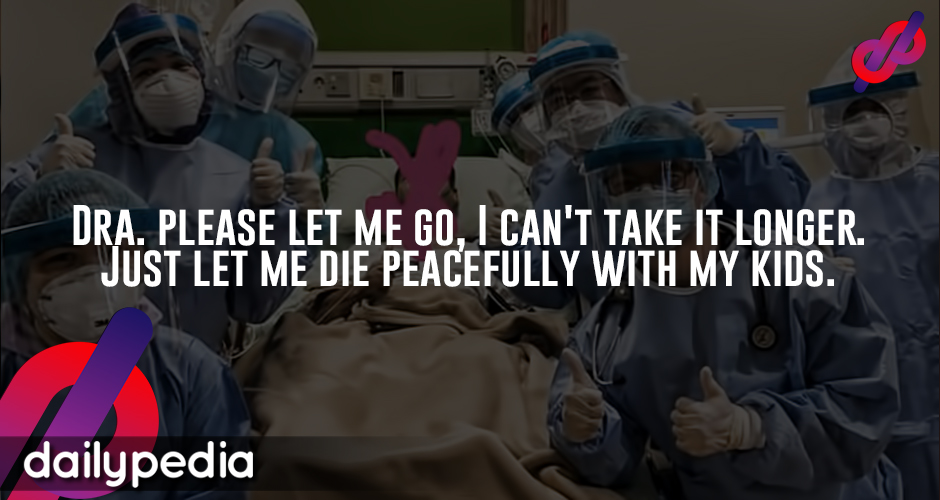 Take the case of a COVID-19 patient in a story that was posted by Facebook user Heidi Cecilio. She said that the story was from Dr. Dennis Sulit of the Cardinal Santos Hospital.
A patient urged the doctors to "let him go" as he cannot take the illness any longer. He had been on the ventilator for 19 days then.
But instead of granting patient's wish, his doctors decided not to give up on him. And on the 20th day, his condition improved and he was finally extubated.
There have been several cases of COVID-19 patients taking their own lives. One was a nurse working on the frontlines of San Gerardo Hospital in Lombardy, Italy. It is said that she was scared to pass the disease to other people which is why she committed suicide.
Another case was a senior citizen who didn't wait for his test results before ending his life. According to the victim's son, he was playing computer games in his room when he heard a gunshot nearby. He looked for the source and found his body of his father at the roof deck of their house.