PhilHealth gave people a big boost of optimism when it previously announced that it would shoulder all the expenses for COVID-19 patients.
But that is not the case anymore. PhilHealth President and CEO Ricardo Morales announced on April 2 that full coverage will only be effective until April 14.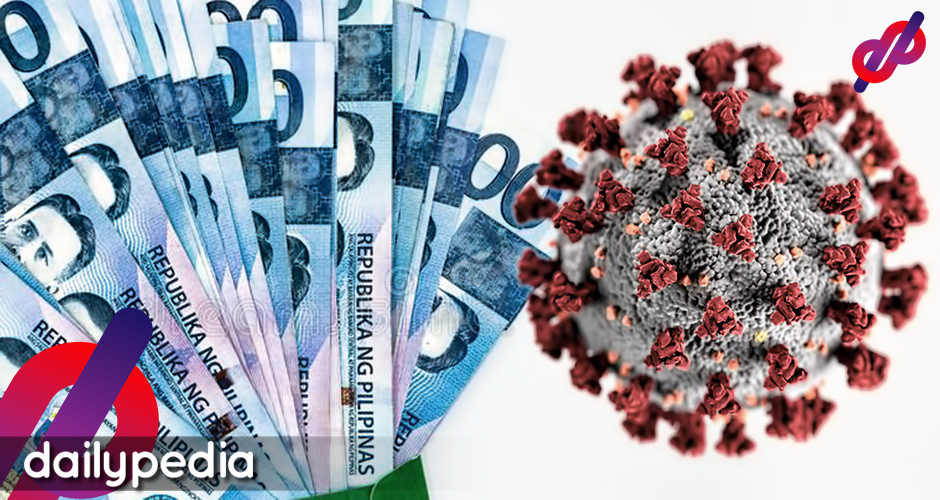 "The full cost of treatment for all COVID-19 cases until 14 April 2020."
This is because there was "no existing case rate or package" at the time of the announcement.
But now PhilHealth coverage for COVID-19 patients already has limitations.
Coverage will depend on the severity of the symptoms exhibited by patients.
These case rate packages vary according to the severity of the patient's pneumonia: PHP43,997 for mild, PHP143,267 for moderate, PHP333,519 for severe, and PHP786,384 for critical cases.
"Although sufficient, hindi naman unlimited so we have to be exercising due prudence," said Morales.
₱30 billion has already been allocated for COVID-19 patients.
"Around 5,000 health facilities are covered by this P30 billion."
Although Morales has mentioned that the most the agency had to pay for a patient was ₱3.2 million, people are still unaware of how a hospital bill would look like for those getting treatment.
PEP.ph had the chance to get information on how expensive it is to get infected by the new coronavirus.
Department of Health (DOH) Secretary Francisco Duque III has said that people suspected of getting infected by COVID-19 can get free testing.
"Iyong pagsusuri ng specimen, iyong nose and throat swabs, libre po ito."
The immediate family member of a recovered COVID-19 patient confirmed this.
Testing kits are usually sold at ₱8,000, but those that were developed locally go for only ₱1,500 a piece.
Getting transported by an ambulance has been made free of charge by local governments nationwide.
"We didn't pay for the ambulance! Free service care of our barangay,", said one of the relatives.
But private hospitals charge around ₱16,000, ₱10,000 of which is for the ambulance transport and ₱6,000 is for the protective equipment used to cover the interior of the ambulance.
The patient's hospital bill  was "over 50 pages long," with a total amount of ₱1,112,327.59, and this was just a 'normal case'
₱176,945 was charged for an 8 day stay at the emergency room.
₱123,665 was the cost of using a ventilator from day 2 until the patient was transferred to the ICU.
"They really did add up… Before we were wheeled into the ICU, our bill at the ER had hit PHP750,000."
Several laboratory tests, being transferred to the ICU then to an isolation room cost them ₱178,820.
The medicines were the most expensive that amounted to ₱305,636.06 which consisted of 83 Sodium Chloride syringes, 30 Fentanyl Citrate tablets, 17 Enoxaparin sodium syringes, and 16 Amlodipine Besylate tablets.
Being confined in private hospitals go around for ₱6,300 every day that a patient is there.
The patient used the room for four days and was charged a total of ₱25,200.
The use of an isolation room is ₱6,100 a day, and the family was charged ₱30,500 after 5 days.
"We wrote a promissory note lang, that's why they let us leave," since private hospitals don't accept installments, except for credit cards that offer three- or six-month installment programs.
"They will coordinate with PhilHealth first, and the promissory note was for them to have legal claim to compel me to come back and fill out forms or submit documents that PhilHealth might require."
"So technically, we aren't paid yet, but I'm fairly confident we won't pay for anything," added the family member.
The family had to pay a total of ₱1,112,327.59 for a 'moderate case'
Luckily for them, the patient was infected before April 14.
Similarly, a COVID-19 patient named Juliet Alunan who just recovered was surprised when she got her hospital bill.
Alunan was sent to the hospital after experiencing symptoms.
"'Yong difficulty of breathing talaga, that's the time na parang mapupugto 'yong hininga ko kapag uubo na ako ta's sabay na hirap na akong huminga."
She had to be intubated because she couldn't breathe on her own.
Alunan thought that it was the end because intubation meant that the chances of living are already slim.
"Nagdasal na lang ako, alam ko na puwede ako mamatay anytime. Alam ko na kapag in-intubate ka, nasa bingit ka ng kamatayan."
She felt better after 4 days, but not entirely because her hospital bill was through the roof.
Fortunately, ₱1.3 million was shouldered by the health agency.
"Talagang mahirap kapag wala kang pera sa ganitong sitwasyon, although alam naman natin na mayroon tayo na blessing kasi nakahabol pa ako sa benefits ng Philhealth."
She is still under quarantine, and can't wait to see her family.