Actor Christopher De Leon has admitted that he tested positive for the COVID-19.
There are currently 307 cases and 19 deaths in the country because of the pandemic.
COVID-19 has been infecting more and more citizens in the country as days go by. While the number of casualties rises, there are also people who managed to break free from the disease.
But this virus targets everyone, so even celebrities must go on self-quarantine after possible exposure to the disease.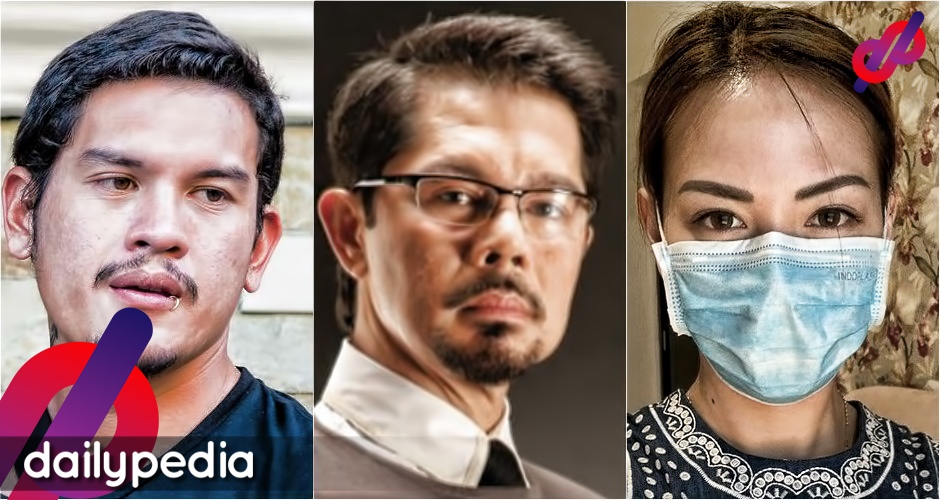 Christopher De Leon
On March 17, actor Christopher De Leon announced that he tested positive for the COVID-19. "Today, our doctor confirmed that I have COVID-19. I've had no recent travel history outside of the Philippines and no known contact with anyone who is positive to have the virus," he wrote on his Instagram.
"However, due to the nature of my work in the entertainment business, I have interacted with many people. I, therefore, ask anyone who has come in contact me within the last week or two to observe stringent self-quarantine, observe for symptoms and follow the triage procedures published by the DOH, whether asymptomatic or not. Please cooperate with the authorities in their contact tracing efforts."
He also asked everyone to include him and his family in their prayers.
Sandy Andolong
Sandy Andolong is the wife of Christopher De Leon. She is on self-quarantine after her husband tested positive for the virus.
Rachel Peters
Miss Universe Philippines 2017 Rachel Peters also observed self-quarantine at her home in Camarines Sur as she traveled from Manila where a majority of the cases in the country are recorded. She then revealed that she had to postpone her wedding with Governor Migz Villafuerte because of the virus.
"Cancelled wedding (for now), all businesses suffering and millions of people terrified of where this is headed and how to keep their loved ones safe."
https://www.instagram.com/p/B9vn1s2DTlp/
Ellen Adarna
Ellen Adarna was also revealed to be under self-quarantine following her trip from Singapore.
Baste Duterte
Davao City Vice Mayor Sebastian 'Baste' Duterte went into self-quarantine after his visit to Manila. He admitted that he began experiencing flu-like symptoms.
"I am subjecting myself to a 14-day self-quarantine immediately after experiencing flu-like symptoms in the past days and considering my travel to Metro Manila four weeks ago."
Bianca Manalo
After her boyfriend, Senator Sherwin Gatchalian, was reported to have been exposed to a confirmed COVID-19 case, she also opted to go into self-quarantine.
"I have decided to do a self-quarantine until I get tested. It makes me sad that I won't be able to see my own family, probinsyano family and friends as of the moment. But we have to be proactive," she wrote in an Instagram post.
https://www.instagram.com/p/B9n6jWZHiaG/?utm_source=ig_embed
Snooky Serna
Snooky Serna was reported to undergo self-quarantine after her trip to Europe which now has more cases than China.
Marvin Agustin
Marvin Agustin decided to quarantine himself after experiencing symptoms like dry throat, mild coughing, severe headache, and high fever.
However, he did say that he was not a priority for the COVID-19 test as he was recovering from a fever.
The effects of the COVID-19 in the country has driven the government to put the whole island of Luzon under enhanced community quarantine. This means that only a small amount of citizens are allowed to go outside and all means of public transportation will be closed. There are currently 307 cases of the virus in the Philippines. The total number of deaths is 19.