The Department of Environment and Natural Resources (DENR) has appealed to the public to keep a clean surrounding to help curtail the spread of the coronavirus disease or COVID-19.
Environment Secretary Roy Cimatu on Thursday said that "while we take care of ourselves against the COVID-19 pandemic, we also need to consider that dirty surroundings also contribute to the spread of the virus."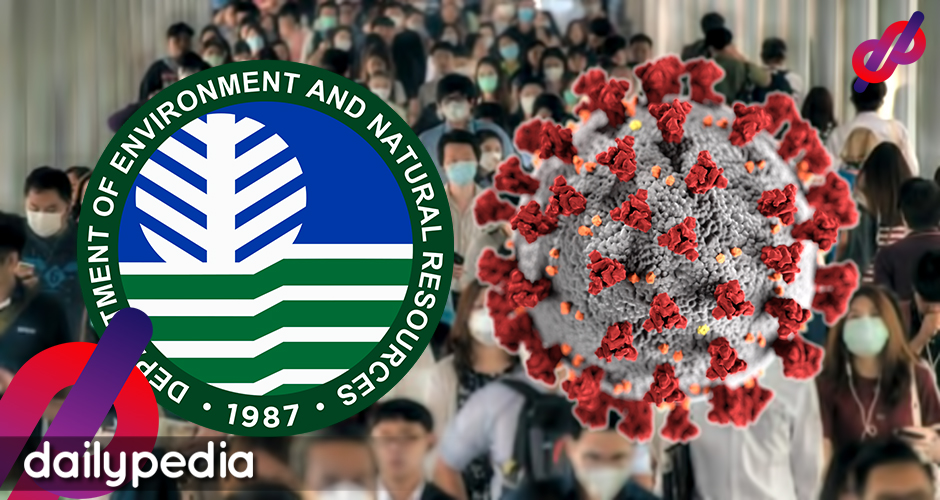 "Thus, we need to sanitize our homes and workplaces," Cimatu stressed.
The DENR chief advised all households to prepare cleaning solutions by mixing the right proportion of 10 to 15 percent bleaching agent or sodium hypochlorite with clean water.
Common brands of sodium hypochlorite available in the Philippines include Zonrox, Chlorox, Mr. Muscle, etc.
A list of other disinfectant products can be found in this link: https://www.epa.gov/pesticide-registration/list-n-disinfectants-use-against-sars-cov-2
According to Cimatu, this solution is sufficient to decontaminate the surroundings.
He said it can also be sprayed on household wastes before these are taken out for collection.
Cimatu also advised garbage collectors to use the same solution on collected wastes before these are transported to disposal sites.
"Garbage trucks should be disinfected after all trash are disposed and before the next round of collection," the DENR chief noted.
"The idea is to kill the virus present in the solid waste and in the hauling trucks," he added.
Cimatu also emphasized the need for proper disposal of hospital wastes with the rise in the use of disposable masks, gloves, caps and hospital gowns, which are commonly used as protection by health workers against COVID-19.
"The Office of the Solid Waste Management and Local Government Units Concerns of the DENR will be coordinating with the mayors for the implementation of this collection, treatment and disposal procedure for solid waste to ensure that it will be followed," Cimatu said.
"Local government units will also be reminded to strictly monitor disposal of wastes in waterways in compliance with Republic Act 9003 or the Ecological Solid Waste Management Act," he added.