President Rodrigo Duterte on Thursday, March 12, ordered the imposition of a "community quarantine" in Metro Manila for at least 30 days to contain the spread of the 2019 novel coronavirus or COVID-19 in the country.
This means that "land, domestic air, and domestic sea travel to and from Metro Manila shall be suspended beginning March 15, 2020 until April 14, 2020, subject to the daily review of the Inter-Agency Task Force (IATF)," according to the President.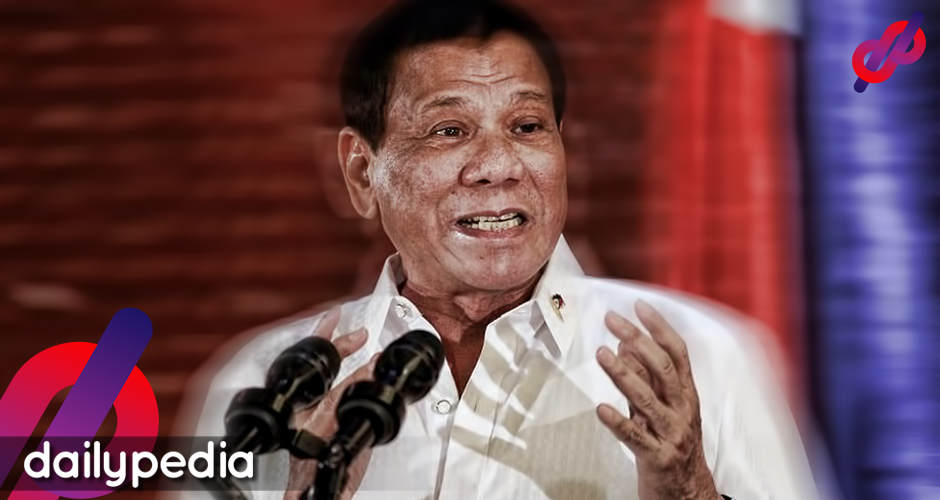 However, Duterte did not elaborate on how this would be enforced.
The President's order was based on a resolution that was drafted on Thursday by the IATF headed by the Department of Health (DOH), which declared the alert level for the coronavirus to its maximum level of Code Red Sub-Level 2.
During his address to the nation on Thursday night, the President has also announced the suspension of classes in all levels in Metro Manila until April 12.
He also suspended work in the Executive branch but said he would maintain a reduced workforce to ensure the continued delivery of basic services.
The President urged the private sector to implement a "flexible working arrangement" based on guidelines that would be issued by the Department of Labor and Employment (DOLE).
He said mass public transport, which includes the railway systems, would continue to operate on condition that the Department of Transportation (DOTr) would issue guidelines to ensure "social distancing" among passengers as recommended by the DOH.
Based on the IATF resolution, community quarantine is also allowed in areas outside Metro Manila on the following premises:
The barangay-wide quarantine can be implemented when there are at least 2 positive coronavirus cases living in different households.
The municipality or city-wide quarantine could be carried out when there are at least 2 positive coronavirus cases living in different barangays.
When there are at least 2 positive coronavirus cases living in different municipalities, component cities, or independent component cities in the province, the province-wide quarantine can be enforced.
Mayors and governors in their respective jurisdictions can impose it.
"If things will deteriorate, the police and the military will maintain peace and order," the President said.
"Sumunod lang tayo. Ang hinihingi ko lang sa inyo konting pasensya lang. This is a matter of protecting and defending you against COVID-19," he added.
Celebrities and netizens react
https://twitter.com/RiaAtayde/status/1238099033626775552
We are on our own, kids.

— Agot Isidro (@agot_isidro) March 12, 2020
https://twitter.com/enchongdee777/status/1238095858970677248
‼️‼️‼️ https://t.co/cC2iyYB8Jg

— Maine Mendoza (@mainedcm) March 12, 2020
Pasikut-sikot! Mayor @VicoSotto, paki-summarize po!!!

— Tonette, Tonette (@tonetjadaone) March 12, 2020
https://twitter.com/TheodoreBoborol/status/1238093646513106946
Same thoughts https://t.co/MrD3NgRfmz

— Bea Binene (@beabinene) March 12, 2020
We need to cooperate with the efforts to contain #COVID2019 pic.twitter.com/bZkhkgFx7x

— Tim Yap (@officialTIMYAP) March 12, 2020
During a quarantine, shouldn't it be the private sector that slows down, while government remains at full operation? How will they contain the virus with skeletal government forces, while people in "manufacturing, retail, and services" are encouraged to go to work?

— Pepe Diokno (@PepeDiokno) March 12, 2020
Population in Metro Manila is estimated at 12M but swells to around 15M during the daytime because of all the people coming in from nearby provinces. If they are checked for identification one by one at checkpoints, that would be some kind of a nightmare. https://t.co/AmxYBptcd4

— Atom Araullo (@atomaraullo) March 12, 2020
Duterte still needs to turn the IATF resolution into an executive order to make it enforceable.
As of March 12, the total number of COVID-19 patients in the Philippines rose to 52 and five deaths have been recorded.
The coronavirus disease has infected more than 126,000 people and killed at least 4,600 globally.
So far, over 66,000 of those infected have recovered.