Health Secretary Francisco Duque III said that the Philippines is one of the model countries when it comes to preventing the spread of COVID-19.
The Filipino people should be proud of the efforts put in by health experts as the World Health Organization alluded that countries should be executing the health measures done in the Philippines, which they labeled as 'imitable' and 'effective'.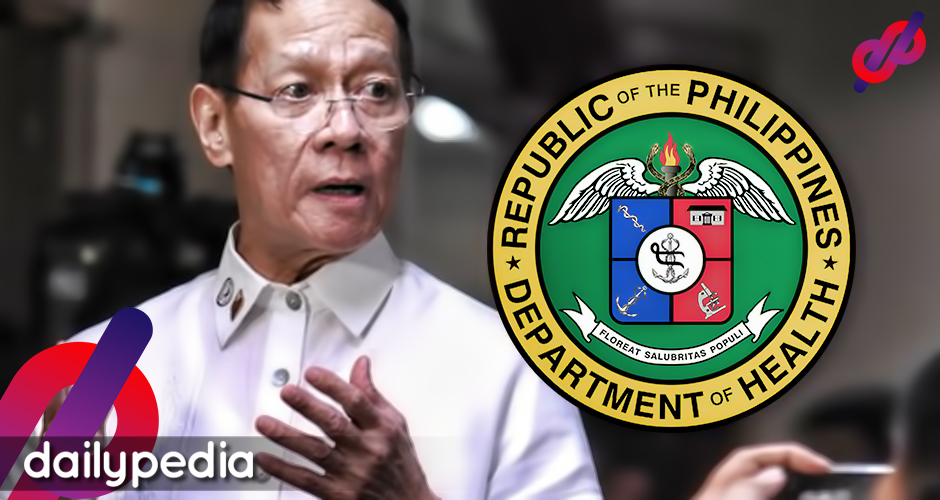 "Sinasabi nila, dapat siguro, gawin [ng mundo] yung ginagawa ng Pilipinas. 'Yun yung sinasabi nila na, halimbawa [tayo]."
So far, the Philippines is doing well since there is no case of local transmission yet reported in the country.
ABS-CBN had the chance to catch up with Rabindra Abeyasinghe, the WHO representative to the Philippines. Rabindra said that the country's government "has the capacity to implement a good quarantine program". This came after the Philippines repatriated 30 Filipinos from Wuhan, China.
Rabindra also said that the Philippines has a great understanding when approaching the problems that come with the virus.
"We believe they (Philippines) understand what needs to be done."
The Philippines only has 133 suspected cases of the virus, but only 3 have been confirmed, which means the country is doing better than most. The Department of Health (DOH) uses the designation "patients under investigation" (PUIs) to manage suspected and confirmed cases. But now they have advanced the use of this saying that PUIs will include people who came from any parts of China. There are a total of 615 PUIs in the country.
Through the Catholic Bishops' Conference of the Philippines (CBCP), the Roman Catholic Church is also helping by giving out guidelines against the outbreak. The CBCP advised not to hold hands during the 'Our Father', and to receive communion by hand.
Local governments, such as those of Sagada and Samal decided to prevent foreigners from getting to tourist destinations.
The National Economic and Development Authority said that the outbreak can cause up to more 20 billion pesos worth of loss in tourism a month.
There are currently 78,596 cases and 2,746 deaths reported in China alone, but it has spread to another 44 countries with 3,246 cases and 51 deaths reported.
South Korea now has 813 new cases of the COVI-2019, 657 of the new cases were from Daegu city — home to the fringe Christian church at the heart of South Korea's coronavirus outbreak. South Korea currently has the highest number of cases outside China with 3,150 confirmed, and 17 have been reported to have died from the virus.
As of February 28, 2020, 83,386 cases worldwide have been reported, and that number is not expected to decelerate anytime soon.
Below are the countries affected, and the number of current cases they have.
Japan – 210
United Kingdom –
Malaysia – 25
Thailand – 41
Oman – 6
Lebanon – 3
Australia – 23
Switzerland – 9
New Zealand – 1
Greece – 3
Belarus – 1
Lithuania – 1
Iran – 245
United States of America – 60
Italy – 652
Germany – 48
Kuwait – 45
France – 38
The Netherlands – 2
Nigeria – 1
San Marino – 1
Estonia – 1
Denmark – 1
Bahrain – 33
Spain – 15
Iraq – 7
Canada – 13
Austria – 3
United Arab Emirates – 19
Singapore – 96
Taiwan – 32
North Macedonia – 1
Georgia – 1
Romania – 1
Pakistan – 2
Norway – 1
Brazil – 1
Croatia – 3
Algeria – 1
Afghanistan – 1
Israel – 3
Egypt – 1
India – 3
Vietnam – 16
Belgium – 1
Russia – 2
Sweden – 7
Finland – 2
Sri Lanka – 1
Cambodia – 1