Not everyone can afford to just stay home and wait out the enhanced community quarantine.
A lot of Filipinos who earn wages on a daily basis need to go out and work to buy their daily necessities like food and medicine.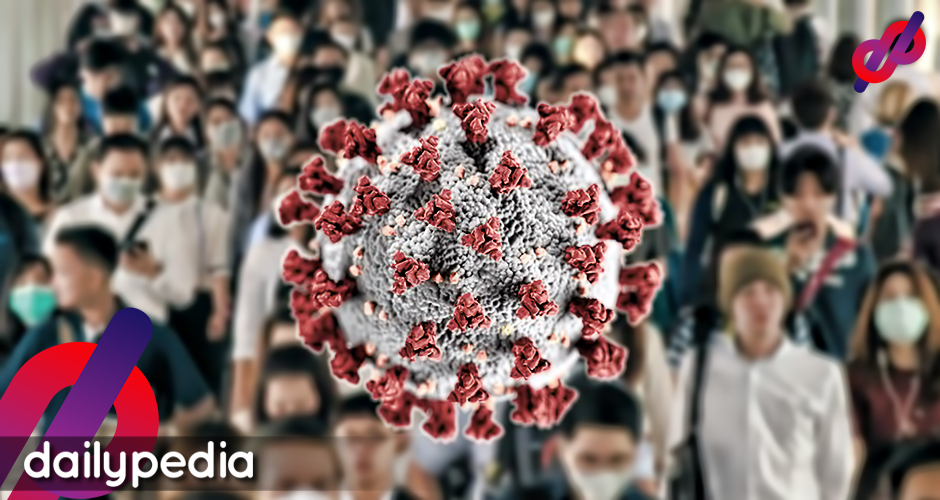 This could mean that they have to walk some distance because there is no public transportation available during the quarantine.
According to a report by Maki Pulido on GMA News Unang Balita, some dialysis patients who were aware that there will be no available public transportation still took the chance by walking from the checkpoint to the hospital near Scout Gandia in Quezon City so they would not miss their treatment.
Only one of the two was brought to the National Kidney and Transplant Institute by an ambulance stationed at the checkpoint.
Atom Araullo also shared on his Twitter about a family in Baseco, Tondo who worries more about how they will survive since the lockdown will deprive them of their livelihood. "We won't last a month here. We won't even last a few days if my husband doesn't earn a living."
Emily and her youngest daughter huddle in a corner of their home in Baseco, Tondo. More than the virus, they're afraid the de facto lockdown will deprive them of their livelihood. "We won't last a month here. We won't even last a few days if my husband doesn't earn a living." pic.twitter.com/yJiIAz8AQ5

— Atom Araullo (@atomaraullo) March 17, 2020
A cancer patient name Hedel Cruz from Antipolo asked for help to buy his chemotherapy medicine when he ended up walking to Quezon City.
He made a signboard that read, "Papuntang Q.C Para Sa Aking Chemo Medicines. Makikisakay po! Salamat."
He shared the signboard on his Facebook account with the caption: "Preparing for tomorrow. Tayo-tayo na lang talaga ang magtutulungan. Magtiwala tayo sa kabutihan ng iba sa panahon ng Epidemya."
ABS-CBN News reporter Nikolo Baua also shared about a 68-year-old vendor name Carlota who was forced to walk for two hours from Caloocan to Divisoria to buy the vegetable she needed to sell and earn a living.
She had no choice but to walk since public transportation was halted because of the quarantine.
Hello influencer, meet 68yr old vendor Carlota. She doesnt earn from clicks or likes. This morning she was forced to walk for 2hrs from Caloocan to Divisoria because there was no public transpo. She needed to buy veggies, so she can sell & earn. Otherwise, she earns nothing. pic.twitter.com/6nGz6jFqJG

— Nikolo Baua (@Nikobaua) March 17, 2020
Another story was shared by the GMA Twitter account from a YouScooper Jon Delos Reyes. Delos Reyes said it was around 8:29 in the evening when he saw a balut vendor on General Luna St., Barangay Baritan in Malabon.
He pitied the vendor since no one was there to buy the balut due to the enhanced community quarantine.
LOOK: Sa kabila ng ipinatupad na community quarantine, patuloy sa paglako ng paninda ang balut vendor na ito sa General Luna St., Brgy. Baritan sa Malabon. Kuha ito ni YouScooper Jon delos Reyes 8:29 kagabi. Ayon kay Jon, nahabag siya sa lalaki dahil sa kawalan ng customer nito. pic.twitter.com/U3QH9huaPX

— GMA News (@gmanews) March 17, 2020
Once the community quarantine was imposed, many went into panic buying mode and packed into groceries and started buying up on food and other essential items. This resulted in long lines at the cashier with people trying to secure their supplies.
Renz Argao shared a story that his dad told him about some people who took advance of the Priority lane and Senior Citizen Discount by bringing along an elderly member of the household They brought with them some elderly members of their households to avail of the senior citizen discount and to skip long lines.
This made him furious as the elderly are the most vulnerable to the COVID-19 so exposing them to possible infection just to skip a line at the cashier was irresponsible.
My dad shared that he saw some people go to the grocery with some elderly ("nakatungkod na lang" sabi niya) in order to avail the senior citizens discount or to skip long lines.

I hope you people know that the elderly are the most vulnerable to the Covid-19.

Ang gago niyo eh.

— Renz Argao (@RenzArgao) March 17, 2020
The Valenzuela-Meycauayan boundary on MacArthur Highway was suddenly closed down due to the enhanced community quarantine which resulted in a lot of people being stranded.
A woman shared her mother's experience walking 10 kilometers from Valenzuela to Bancal because public transport was suddenly suspended. Her mom was walking with an 87-year-old woman who was carrying big bags. Taking pity on the old woman, her mom broke down and cried.
Another woman also cried because they were on their way to the airport to catch their flight to Canada when they were barred by the authorities.
"So if we miss this flight, what are we gonna do? It's too much! Why is it like this? I think it's not fair!" she said in Jonathan Andal's report on Balitanghali.
After showing their itinerary, they were allowed to pass the McArthur Highway checkpoint.
"Is this fair? Oh, Lord! What kind of government is this?" the woman said.
With the implementation of the enhanced community quarantine, most workers were forced to walk when public transportation was suddenly available.
The Department of Transportation did not offer an option and only advised private companies to come up with a solution for their employees regarding transportation.