Netizens are praising SM Supermalls for waiving rentals for all their tenants nationwide from March 16 to April 14, 2020. SM Supermalls want their tenants to get more relief, and for them to be able to offer assistance to their employees during the duration of the Enhanced Community Quarantine.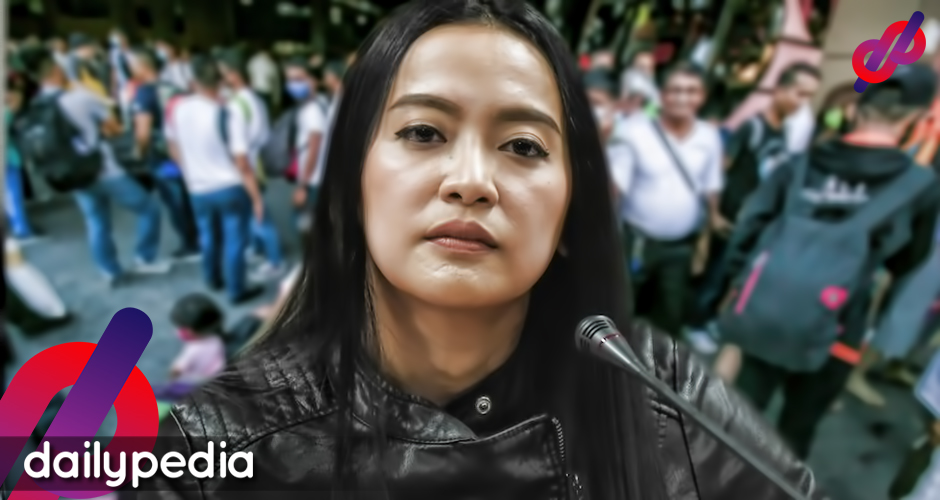 SM Supermalls President Steven T. Tan said that its the least SM can do for their tenants.
"We share our tenant partners' concerns at the unfortunate situation and will waive rental charges for those affected and unable to operate during this period."
In addition, SM Supermalls announced that they have devoted ₱100,000,000 for protective equipment and supplies to be distributed to hospitals with the purpose of providing more protection for front liners.
We share our partner tenants' concerns during this unfortunate time. We will waive rental charges for those affected and unable to operate during this period. #TogetherAtSM, let's rise up and #HealPH.

Read more about it👇 https://t.co/956MaDz4zt

— SM Supermalls (@smsupermalls) March 18, 2020
Netizens were happy to hear the news.
Wow congrats on doing what you're supposed to

— zombie (@7vsong) March 18, 2020
Good initiative and understanding of your tenants dilemma 👏. May others businesses follow your lead. 🙏Thanks

— BED (@Bed66004853) March 18, 2020
Tama lang po. 👍

— Ruby Anne De Ocampo (@biAnne16) March 18, 2020
Mocha Uson herself couldn't help but also thank SM Supermalls.
Salamat SM! https://t.co/U1NL0IDDsn

— Mocha Uson Blog (@MochaUson) March 18, 2020
But she is far too infamous for people to forget that she has a history of attacking 'oligarchs'.
Voclooooooohhhh….. oligarchs ang mga Sy! pic.twitter.com/ONzkYu6gYF

— Jose Ruperto Martir (@AltPCOOSec) March 19, 2020
Hindi bagay sa yo magpasalamat sa SM! Di ba wala kang nakikitang maganda sa iba?

— LadyDee (@LadyDee29076898) March 18, 2020
@sthsnts
Tignan mo ang tangang 'to, nakalimutan yata kung ano meaning ng nginangawa-ngawa niyang "oligarchs".

— Ailahu Λkbar (@aesailachylus) March 20, 2020
hoy tinawag mo yang oligarch gaga! burahin mo yan! stupida tonta!

— kaiser (@jackolero87) March 19, 2020
tangina diba galit ka sa mga oligarch? O hindi mo talaga alam ibig sabihin ng oligarch?

— ed #OustDuterte (@edchereeen) March 20, 2020
Oligarch 'yan. Kalaban mo 'yan! TANGA!

— Yumi🇵🇭 (@yumifaeldo) March 19, 2020
The same thing happened on March 17. Uson was attacked after thanking Manny Pangilinan for saying that he will be donating 4,000 liters of alcohol to front liners and will be raising more funds in the coming days. Pangilinan promised that his employees will continue to receive their salaries, and will even get 13-month pay.
Ty sir https://t.co/I3ZLDhxO53

— Mocha Uson Blog (@MochaUson) March 17, 2020
Eh di ba galit ang panginoon mo lay MVP. Pero sila ang may malasakit sa mga filipino

— AltTrollFarm (@HappyUQuotes) March 19, 2020
Wahaha.. diba isa yan sa list ng oligarch nyo?

— eli se (@btchy_elise) March 18, 2020
Uuyyy oligarch yan diba.

— DN (@DN55904803) March 20, 2020
Sana bigyan nyo din si @MochaUson ng utak 🤣😅😂

— tageule (@strat0c4ster) March 17, 2020
https://twitter.com/alexan_stephen/status/1240682736748126208?s=20
Mocha Uson, along with DDS supporters have said some pretty bad things against a lot of 'oligarchs'. But now she is thanking these businessmen for helping out the Filipino people during this pandemic.
Duterte himself has criticized big business in the past. As an example, he attacked the Ayalas and Manny Pangilinan saying that both parties have been exploiting their water contracts for at least two decades.
On February 20, Uson slammed the Senate for deferring a plenary session to give way to the ABS-CBN franchise renewal hearing.
"Ganito inaaksaya ng Senado ang pera ng bayan para lang mapagtanggol ang mga oligarch. Alam naman natin na walang saysay ang hearing dahil dapat mauna ang House."
"Sipsip to the max na ang mga kakampi ng oligarch."
But these oligarchs are doing more for the country than these DDS supporters are at the moment.
Ayala Corporation will be providing a ₱2.4 billion worth of relief packages to their own employees and stakeholders affected by the community quarantine. The conglomerate also donated 10,000 N95 masks to PGH, RITM and to other hospitals in Manila and Quezon City. They also launched a GCash option for people to donate to for health workers.
San Miguel Corporation is distributing food supplies and packs to various supermarkets, hospitals, and government centers in Luzon. The food packs consists of canned goods, biscuits, instant coffee, milk, bottled water, and sandwich spreads.
The Gokongwei Brothers Foundation (GBF) of JG Summit Holdings Inc has allotted ₱100,000,000 for protective equipment and test kits to be given to health workers.
Universal Robina Corporation (URC), Robinsons Land Corporation (RLC), and Robinsons Bank, which are subsidiaries of the Gokongwei Group are providing instant coffee, snacks, bottled water, cup noodles, and crackers to front liners.
ABS-CBN President Carlo Katigbak went on TV Patrol to announce that the Lopez Group is also donating ₱100,000,000 to start off their program 'Pantawid ng Pag-ibig', which aims to help out poor families affected by the enhanced community quarantine.
"Para makatulong, naglunsad ang ABS-CBN ng kampanya na layong suportahan ang mga local government unit na sustentuhan ang mga Pilipinong labis na naapektuhan ng quarantine. Isa po itong panawagan sa ating mga kababayan na may pusong tumulong na mag-donate po ng cash na gagamiting pambili ng pagkain at iba pang pangagailangan sa araw-araw. Ang inyo pong cash donations ay maaring ipadala sa ABS-CBN Foundation."
SM Prime Executive Committee Chairman Hans Sy  also said that they will be donating face masks, gowns, visors, hoods, gloves, and shoe covers to Philippine General Hospital (PGH) and Research Institute for Tropical Management (RITM). The company also formed a coalition with Manila Healthtek, Inc. which will make sure that 20,000 test kits will be distributed to hospitals.
Andrew Tan, the business tycoon behind Alliance Global Group which owns Emperador Inc., donated one million liters of 70 percent disinfectant ethyl alcohol to all the front liners.
GT Capital Holdings Group, along with Metrobank, donated ₱200,000,000 for test kits and PPE. They also provided a pool fund for their employees that are affected by the no-work policy.
The Jollibee Group Foundation formed partnerships with other companies, and were able to donate ₱100,000,000 worth of food packs for the front liners. Food packs would come from the different fast-food chains owned by the company like Jollibee, Chowking, Mang Inasal, Red Ribbon, Greenwich, Burger King, Panda Express, and PHO24.
Vicki Belo also made a promise to donate PPE to hospitals. She also that her employees will continue getting paid despite the quarantine.