Communications Secretary Martin Andanar says that it is untrue that Metro Manila will have a curfew time from 8 pm to 5 am. Andanar labeled this as 'fake news'.
On PTV 4, Andanar made it clear that the curfew talks are just talks, and that no ordinance or policy has been put in place yet.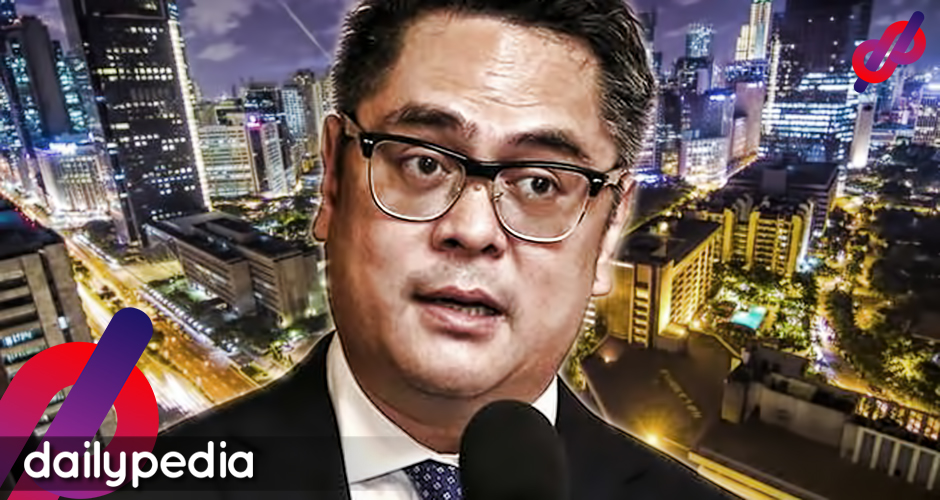 All the mayors of Metro Manila want to advise the local government units (LGU) to implement a curfew policy on NCR due to the coronavirus epidemic. But Andanar says that nothing has been implemented yet since all of these are just recommendations.
"Ang gusto pong mangyari ng Metro Manila Council ay ang irecommend sa lahat ng mga LGUs sa Metro Manila [na] magkaroon ng curfew. Recommendation lang ho, recommendation lang."
There is still a lot that has to be done in order for the curfew talks to be official.
"Hindi pa ho ito final dahil gagawa pa ng ordinansa ang bawat [na] LGU at kailangan ito maipasa. Kailangan pa itong ipublish bago maging isang ordinansa."
"Kaya hindi po totoo. Wala pang curfew sa Metro Manila," Andanar added.
During a press conference, MMDA general manager Jojo Garcia said that NCR leaders have agreed to have the curfew for at least a month with the purpose of containing the virus.
"We passed a resolution unanimously approved, walang kumontra at lahat nagkaisa (no one disagreed), we will be having a curfew in Metro Manila from 8 p.m. to 5 a.m."
The only people exempted from the curfew are health workers such as doctors and nurses, who are obviously very "essential" given the situation the country is facing. Those who deliver food are also allowed to operate within the curfew.
Garcia stated that groceries and markets will remain available to people throughout the duration of the curfew, as well as banks, and pharmacies.
People should cooperate with the ordinance. In the event that the virus is contained in two weeks, then it probably won't spread anymore.
"Ang hinihingi lang po namin ay one month kasi po kapag na-contain natin ang virus na ito in two weeks, 14 days lang hindi na po ito kakalat."
The whole purpose of it all is to minimize the movement of people which can really help lessen the spread of the virus.
"To limit the spread of the virus, we need to limit also the movement of people. What they call lockdown, actually the purpose of that is really slowing the movement of people in Metro Manila."
"We are in a different time (and) situation, we need cooperation. We really have to regulate the movement of the people," Garcia added.
Garcia's announcement received numerous reactions from netizens, mostly negative:
Ha?! But that came from a governme… ok, you know what? Never mind. 🙈🤷🏽‍♂️ https://t.co/L4vG7eWcR7

— Dax (@daxlucas) March 14, 2020
Lockdown? Curfew? They will all be effective if all hands of gov would be focused on the provision & dissemination of test kits, w/ all support given to med professionals, while services are provided to earners to wade thru this econ disruption. Intimidation worsens the prob.

— Kristoffer Pasion (@indiohistorian) March 14, 2020
ANONG FAKE NEWS THAT WAS AN ACTUAL PRESSCON EARLIER TANGINA MAG USAP USAP NGA KAYO https://t.co/7lx6fIE0WS

— CARONIA VIRUS (@thysz) March 14, 2020
Health problem pero undeclared Martial Law sagot ng gobyerno. Ano na? MAY CURFEW BA VIRUS SA PAG-INFECT?

Community quarantines can only work when people understand why they need to do so, not with more intimidation and possible HR abuses. https://t.co/qDIweYAnXx

— Leonard Javier ✊ #HealthForAll ⌬ (@STPbasileo) March 14, 2020
JUST IN: Government admits that government spreads "fake news". https://t.co/GA3xCnW2LV

— Mon Sy #StandWithTheLumad (@YearoftheMonSy) March 14, 2020
Maybe the complete incompetence shown by the govt was intentional to the point that it would appear that the admin had no choice but to declare martial law

Be reminded that weeks ago, Duterte said he would just slap corona virus

— Paolo Millan #JunkTerrorBill (@paololololow) March 14, 2020
AN ADDITIONAL NIGHTTIME CURFEW?

WHY, BECAUSE THE VIRUS SPREADS AT NIGHT?

Just call it martial law and go.

— practical joe (@negapark) March 14, 2020
The Metro Manila Council also wants shopping malls to be temporarily closed.
Garcia doesn't think that people are concerned about getting new clothes in this kind of situation.
"Sa ganitong panahon sino pa ba ang mag sho-shopping ng bagong damit, bagong sapatos? Hindi 'yan kailangan, hindi 'yan priority,"
During the Inter-Agency Task Force meeting, it was also discussed whether malls should be temporarily closed.
The curfew is expected to take effect on March 15, Sunday. But the Department of the Interior and Local Government (DILG) stated that the curfew are yet to be imposed since there is still no green light from the LGUs.
In a text message, Interior Undersecretary Jonathan Malaya said, "The legal basis for the curfew are the ordinances and the mayors agreed to issue these on Monday. So Monday ito.
"Curfew implementation is dependent on local ordinances to be approved by each LGU," Malaya added.
In a separate interview, Malaya said that the PNP will be doing checkpoints since the ordinance isn't official yet. The purpose is to limit movements.
"The PNP (Philippine National Police) is setting up checkpoints starting tomorrow. Since wala pang ordinance, the PNP will… Ang purpose is to limit the movement of people since quarantined ang Metro Manila.
"The curfew is not an imposition of the task force or contained in the IATF (Inter-Agency Task Force) memorandum.
"It is an added measure requested and approved by the Metro Manila mayors. Now, it is dependent on the respective city council to pass their ordinance," Malaya concluded.
This follows after Duterte declared a community quarantine or the limiting of entry and exit in the capital region.
"Land, domestic air, and domestic sea travel to and from Metro Manila shall be suspended after beginning March 15, 2020, and to end on April 14, 2020, alas dose (at 12 am) subject to the daily review of the Inter-Agency Task Force,", Duterte said in a televised feed on Thursday night.
The good thing is that businessmen and workers from outside the region are allowed to enter and leave NCR. All they have to do is show documents that prove they are required to work inside the region.
Department of the Interior and Local Government (DILG) Secretary Eduardo Año confirmed this during an appearance on DZMM.
"Sa mga nagtatrabaho, kasama dito sa utos na papayagan 'yung mga nagtatrabaho na pumasok, provided lang na meron silang ID, meron silang magpapatunay na ang work nila ay dito sa Manila,"
Screening will be done through checkpoints carried out by the PNP and the Armed Forces of the Philippines (AFP).
Año also said that those who can work from their house should stick to doing so to avoid getting and spreading the virus.
"We encourage that you work from home, and that the private sector have flexible schedules so they can do it (work from home) so the number of travelers are reduced."
The government raised the Code Red Sub-Level 2 alert on Thursday ever since the significant increase of COVID-19 infection cases in the country.