In an interview with several bloggers, director JP Laxamana shared his thoughts on the current situation of Filipino movies, which he thinks is at its lowest point. Laxamana revealed that the actress that he wants to work with the most is none other than Sarah Geronimo.
He wants these actors to play the characters that are different from what they usually play.
"Of course si Sarah. Ka edad ko eh, wow may kinalaman. Actually ako any of the big stars gusto kong makatrabaho, pero gusto ko silang makatrabaho sa mga role na parang di expected sa kanila."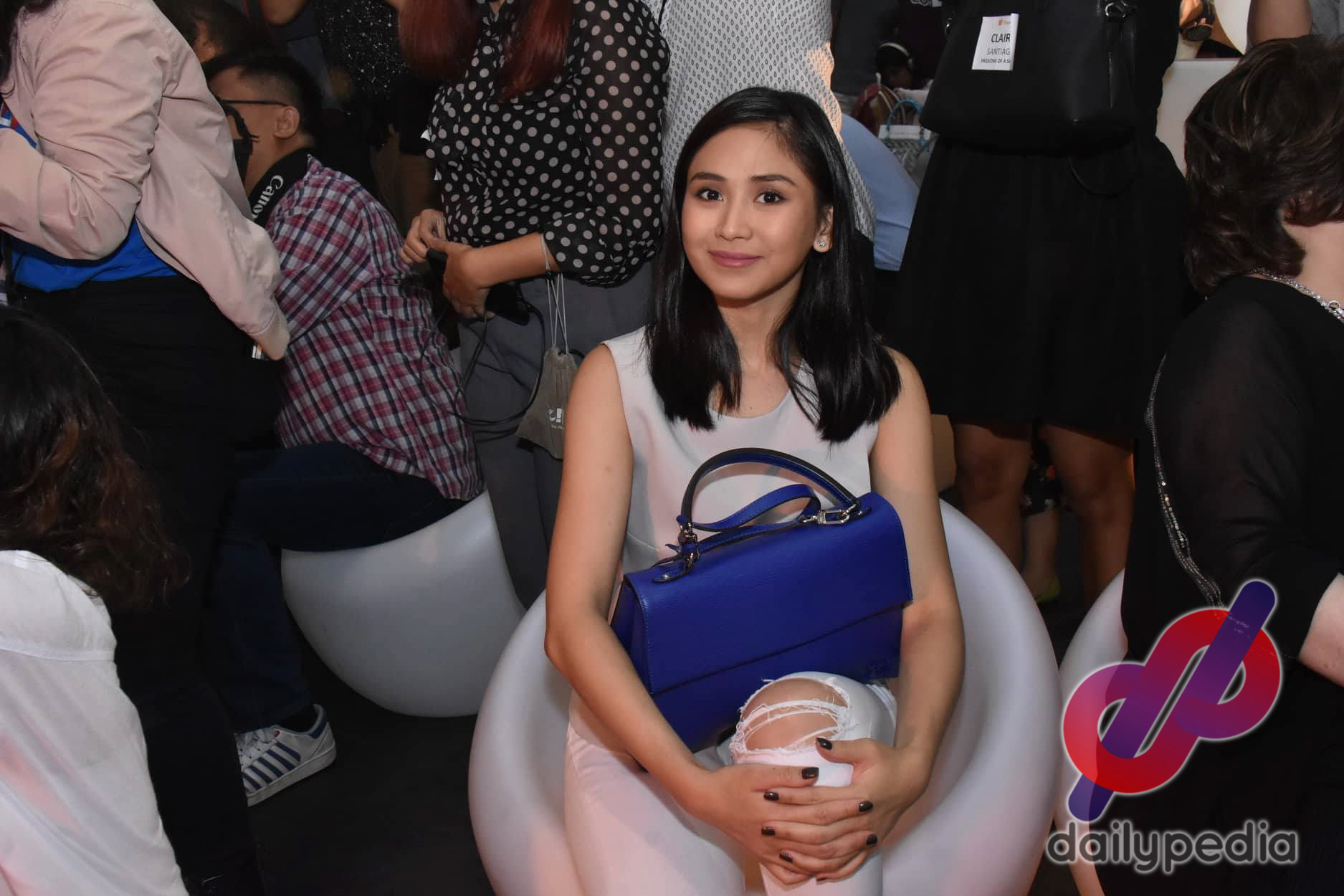 Laxamana wants to make her play the role of an action superhero.
One of the interviewers asked Laxamana about what he thinks about his native dialect, which is Kapampangan. Laxamana feels that the dialect is dying and that the locals should preserve this.
"Yes for Kapampangans. So parang feeling ko lang kasi, each of the ethno linguistic groups sa Pilipinas, they should preserve kung ano man yung native language nila, and for us its the Kapampangan. Parang anlaking kawalan sa kultura and identity ng mga tao pag nawala na yung mother tongue nila."
Laxamana is known to use his native dialect in many of his productions because he feels that this would help preserve the dialect and that the locals will have a sense of pride when they see or hear their native tongue being used in movies.
"Kaya ko lang naman siya dinadala sa mga projects ko nationally kasi nagkakaroon siya ng prestige. Tumataas tingin nila [Pampangeno People] dito."
He claims that he can speak the dialect with ease.
"Siguro isa ako sa mga kabataang Kapampangan na kayang pang straight na Kapampangan."
"Meron akong mga skit na Kapampangan na comedy, na very viral. Dun ko napapraktis."
Laxamana also acknowledged the fact that Filipino films are not doing too well. He said Pinoy made movies are dying but it isn't all negative. Filmmakers are now more careful about making movies and will be more focused on quality.
"I agree na it's dying or slowing down. Meron decline talaga. I don't want to play [the] victim. It's a challenge that we filmmakers and producers have to face. Dahil nga meron nang streaming, I think ang challenge sa aming mga creators is to make movies na [may] worth."
"Quality pa rin ang labanan. I'm happy kasi I think madidiscourage yung mga creators na gumawa na lang basta basta, di na pwede yung ganun," he added.
Every time Laxamana goes to the cinema, he always tries to determine if the movie is "Pang sine or pang internet".
Fellow director Erik Matti also said something similar regarding Filipino movies back in August 26, 2019, leading up to the centennial celebration of Philippine cinema.
Matti said that Filipino movies have no creativity.
"Our art-house has become stale. Stale. Art-house always explores the unknown whether in substance or in form. Our art-house no longer does that. They shock but it's not groundbreaking. They gross out but it's not visceral. They are contemplative but super boring. Art-house for the sake of art-house,"
He took a shot at Ang Probinsyano, saying that Cardo cannot be killed because the entire series would be lost on what to do next.
"This industry is on auto-pilot now. No wonder Cardo doesn't die in Probinsyano. Until we've figured out how to woo the audience back, let's just keep Cardo alive for now,"
Matti feels that every production is similar to the next one being released. Creativity is nowhere to be found, and that creators are just doing things because it's their job.
"The industry is abuzz, don't get me wrong. Everyone seems to be working. It's hard to put together a crew these days. If they're not doing movies, they're into TV or some digital series somewhere. Everyone's working. But the work seems to be just getting by. No game-changers looming in the horizon. No high concept fresh ideas coming out. Rehash after rehash. Rehashed love triangles. Rehashed May-December affairs. Cliche children stories and old age stories. Cliche boy-girl commitment issue movies. Good thing we got over with finding-the-great-one-love-in-the-world stories.
"Everyone's into genre too. One-line premise genres. Everyone wants to discover a new genre or subgenre but there's not much reimagining that goes into it. We mostly get fast and easy genre stories with old and told character arcs and plots."
Matti is not just blaming others, he feels that he played a part in the tragedy too.
"We are all guilty.
"This is not to say that everyone is not doing their best. That no one wants something fresh and sort of original. It's the call of the times. It's a calculated risk. Let's try a different genre but let's try the stories that sort of already worked. That's the only thing we can afford. In this volatile industry where we don't know if there's an audience for any story we come up with or if it will ever see the light of day in cinemas, everyone is on desperate mode. Steady middling mode.
"Keep on doing movies. Work is work. Let's do it fast and loose. Write it for 3 days. Yes, that's a record writing time and studios seem to love it too whether it's a good script or not. It's just about content. More more content. You want content? You say every story's been done 20 years ago? Well, so long as it's content then anything is good. Some dumb ass browser sitting somewhere will devour this tired story nonetheless. The logline says it all no matter how shitty it all comes out, says the all-knowing producer. We can sell the logline. Let's hope when they see it there's word-of-mouth."
Filmmakers in the country are just hoping that their movies will be liked by many.
"Hope. Everyone's always hoping. Yes, we know it's bad but maybe there's an audience for that somewhere. Maybe. We love maybes. We are a country that believes so much on luck that we still make movies based on luck and chance. Maybe we get lucky. We've gotten used to always wishing for the best."
Filmmakers are not looking to improve, it's like they are satisfied with producing mediocre and pitiful films.
"We should be able to grab luck by the throat and make luck bow down to our bidding. But how? Easier said than done. We are where we are now because we have been cornered into this as an industry and as a market. We have stopped dreaming of big things. We are resigned to the fact that this is all we can do. Who's to blame? The whole thing is so muddled that I dunno who's the culprit anymore.
"Is it the audience whose gauge on a good film is based on the polished look of a Hollywood western film? Is it the cinemas who have found a sure hit with Hollywood and would find it to be too much work to push for local movies? Is it the producers who can only risk so much and would fall back on tired stories just to not alienate the 'audience they know'? Is it the filmmakers who have come up with some wild original film stories only to be slowly circumcised and eventually castrated by being told to calculate the risk of stories by making it more relatable than different? Is there anyone to blame? No one? Or everyone?"
Matti is saying that the downfall of Filipino movies will not make that much of a difference when it comes to the audience, due to the fact that most of them are barely watchable.
"Where have our mojos gone? I'm losing my mojo. I'm at a loss. Do we still know our audience? Do we still know who we're making our films for? Does the audience still care about the films we make? If all Filipino filmmakers stop making films now, will the Filipino audience miss us? Is it enough that we still have jobs even if we keep on cooking last decade's chicken a la king? Is this all that we're allowed to do given the market we have? Have we forgotten what we love about stories on film that we have become content with just churning out half-baked, been-there-done-that stories?"
The film industry really has no creativity and is just basically taking ideas from past movies then adding a little tweak to it hoping that the Filipino people will still like the same thing, over and over again.
"The market is so unpredictable that we don't bother to think of new stories anymore. We just churn out last decade's greatest hits and hope to God the audience would still embrace the microwaved frozen dinner."
Matti urged that the industry should really do something about this.
"I can't sit still, we can't just ride the tide and wish we end up in a good place. We're in a state of coma now. We've got to find a way to move our toes on our feet to get us out of it and change the course of cinema in this country."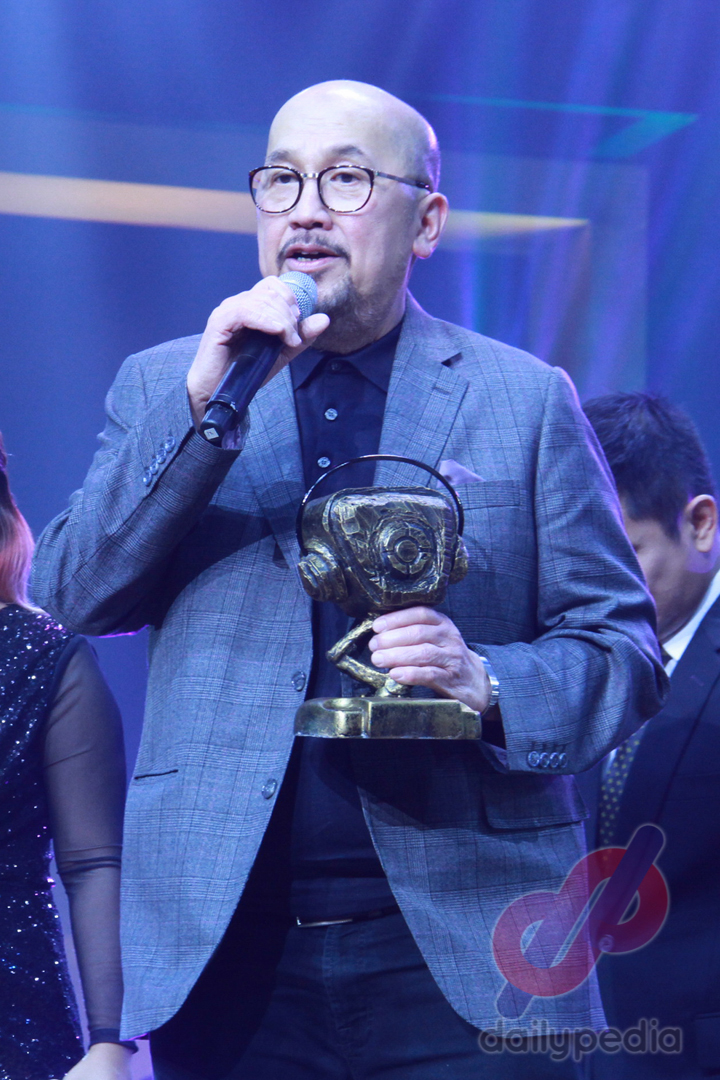 But during a press conference in January, Vic del Rosario disagreed that the Filipino film industry is dying.
Boss Vic said that storylines are far more important than big-name actors because great stories can create new stars, but new stars cannot save a movie with an awful story.
"Ako ay naniniwla na hindi totoong patay ang local movie production, in fact, umuunlad ang local movie production. Ay kailangan lang natin maganda [ng] material. Kaya kame sa Viva, ang focus namin yung kwento ang priority. Then of course, good directors. And then the rest would follow, the stars, good material can build new superstars. But big stars cannot guarantee success with a lousy material."
Boss Vic admits that Viva Films also takes ideas from past productions, but does it differently because the company actually buys the copyright.
"Dati madami namang ginagawang local, actually, ginagaya lang or pinipick up. Ang ginagawa ng Viva hinohonor namin yung copyright nung creator. So kame, rather than gayahin namin yung kwento, binibili na lang namin."