He was also commended because of his immediate action regarding COVID-19.
Since the enhanced community quarantine was imposed on the whole island of Luzon, citizens have been on edge regarding the implemented guidelines by the national government.
With this, several mayors have made the headlines because of them being proactive in the time of the pandemic.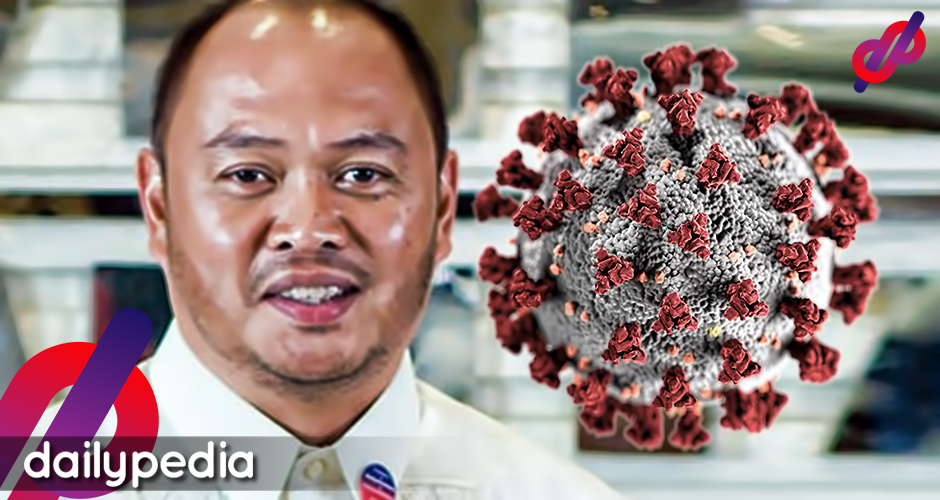 Take for example Cainta Mayor Johnielle Keith "Kit" Pasion Nieto who has earned the praise and laughter of netizens. This is because of his witty updates about the LGU's projects to fight COVID-19.
In one of his posts, he said that they will be distributing 100 gallons of alcohol for free. All people need to do is bring their own containers. His post earned some laughs when he requested for people not to bring a pail for the alcohol and to not proceed when hot-headed.
"At para naman dun sa walang pasensyang pumila na mabilis uminit ang ulo, wag na kayong pumunta," he wrote.
He also patiently answered questions even though the answer is already in the post itself.
A netizen told him to rest for a bit so that his immune system won't suffer. "Pano ko magpapahinga eh ang dami niyong tanong," he answered.
Another suggested for the LGU to give essentials to each household. He replied that they were too short-staffed to do that.
"'Tas may FB pang sasagutin."
https://www.facebook.com/photo.php?fbid=1874234969382230&set=a.115719338567144&type=3
Nieto also acknowledged a comment praising his efforts.
A citizen from Pateros said that she hopes that everyone has a mayor like Nieto. "Dito sa Pateros wala man lang alcohol. Nakiki-panic na lang."
Someone noticed that the mayor even appeared on television even at 2 a.m. The mayor answered with a joke.
More of his replies earned some laughs from Facebook users.
Aside from these funny replies, Nieto also received praises from his constituents for showing leadership, calming and mobilizing people and working with the private sector.
Long before the Internet popularizes Vico,
the humble town of Cainta, Rizal is blessed with the 3-term leadership of Mayor Nieto. pic.twitter.com/gI2aPhu2pa

— Rosella Jane (RJ) T. Vargas (@rj1421) March 17, 2020
https://twitter.com/LostButFound777/status/1240542988800946176
💚Mayor Kit Nieto of Cainta
💜Mayor Vico Sotto of Pasig
doing their mandate & providing
their constituents great services
in the midst of this great tribulation.

Habang yung ibang cities still #FindingMayor ,
these two competent leaders,
have done their jobs pretty well.
👍❤👍

— BlindButNowSee (@LostButFound777) March 18, 2020
To other Mayors and Barangay Captains – Mayor Vico of Pasig and Mayor Kit Nieto of Cainta are doing great work specially in the management of the COVID19 pandemic. Won't hurt to adapt their best practices. As my friend said, "push the good ones into the light."

— Carrie (@purplepoetry88) March 18, 2020
https://twitter.com/flintandgray/status/1240601725188227072
https://twitter.com/ThePedagoguePH/status/1240129107817566212
With Mayor Vico getting a lot of praise, I also just wanna share appreciation for our (perhaps lesser known) Mayor, Kit Nieto of Cainta. He disinfected entire villages so quickly, in addition to the great job he's done even prior to the quarantine. Thank you Mayor ☺️ pic.twitter.com/2ShCxjgsFe

— Ian Pangilinan (@ianpangilinan_) March 18, 2020
https://twitter.com/JegoRagragio/status/1240443702796906496
Mayor Nieto was previously known for his funny replies during the tropical storm Domeng. As of this writing, there are 202 cases of COVID-19 in the country.