A passenger forgot to return the helmet to an Angkas driver
He was walking down the street while wearing a helmet
A Facebook user named John Ramon Pesigan Eisma shared his hilarious experience of walking down the street while wearing a helmet that he forgot to return.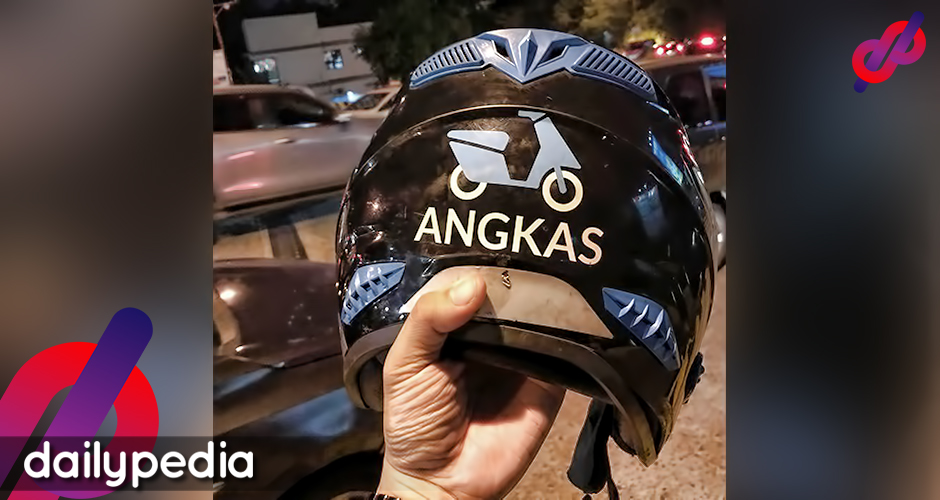 In his post, he said he was in Malate when he felt a little bit dizzy and decided to go home. He booked an Angkas ride, a motorcycle taxi service, to bring him home to Makati.
He was dropped off at Petron Makati Avenue and he started heading towards the bridge to cross the street.
While walking, he felt that his head was a little bit heavy but he chalked it up to his dizziness.
He wondered why people were looking at him until he reached the bridge and someone approached him and asked, "Kuya Angkas?"
He wondered why the guy was asking if he was an Angkas driver so her replied, "Hindi po."
Then the guy said, "Mukhang may nakalimutan po kayo."
He had no idea until then that he was still wearing the Angkas helmet which he forgot to return to the driver.
He was in shock when he finally realized that he was wearing the helmet the entire time he was walking.
"Fudge! Siomai! Kanina pa ako naglalakad mula Petron hanggang dito ngayon ko lang napansin." he said.
All along he thought the heaviness that he felt was due to his dizziness when in fact it was the helmet he forgot he had on. Now, he hopes that he can return the helmet to its owner.