She made an outfit for her son which won the best attire award
A Twitter user named Maku Felix shared her son's outfit for their career day in school. Netizens appreciated her efforts that her post garnered more than 3 thousand retweets and 40.7 likes.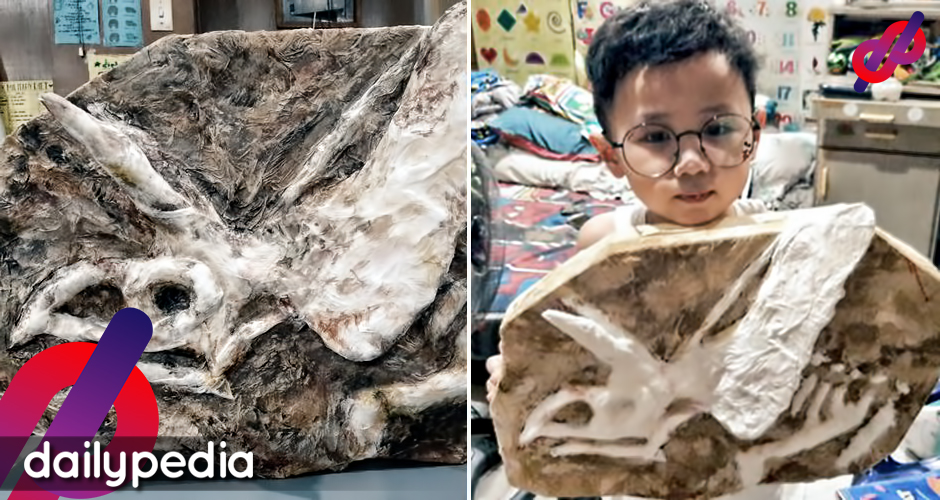 Her son had a career day in school and he wanted to be a paleontologist. He insisted on dressing up as a paleontologist and on bringing a 'Pentaceratops Fossil' as a prop.
With the use of an Asus laptop box, McDonald's and Jollibee napkins, pasted with glue, she was able to create a replica of a "Pentaceratops Fossil".
My son is having a career day at school, he insisted on coming as a 'Paleontologist' and bring in a 'Pentaceratops Fossil' as a prop.

I HOPE I DID IT JUSTICE.

Thank you, Asus for the box, Mcdo and Jollibee for the Tissue, and Elmers glue. Hahahahahahahaha pic.twitter.com/LES4AGtyBQ

— Maku Felix (@makuthewhite) February 4, 2020
Her kid's career day went very well as he won 'best attire' in school. All her efforts paid off and netizens congratulate them for a job well done.
https://twitter.com/makufelix_/status/1224891622766211072
She didn't expect to receive so much attention online but she thanked everyone for appreciating their efforts.