A woman from Wuhan used medicine to hide symptoms of Coronavirus
She bragged about it online when she arrived in France
Chinese media sources have reported about a woman from Wuhan, China who bragged online how she was able to enter France by suppressing her symptoms of Coronavirus.
The woman arrived in France and started bragging about what she did online. She even had photographs to prove that she did it.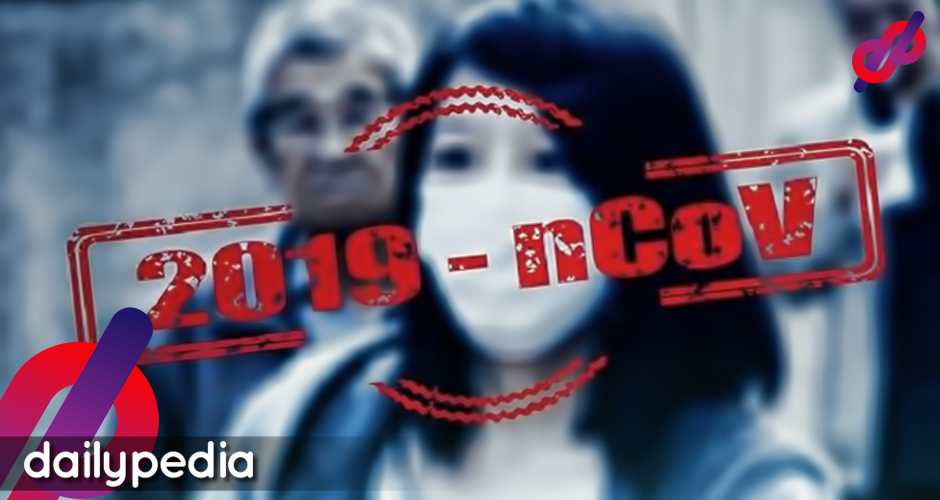 Weibo users showed their disgust with the woman.
One user considered the woman as a 'walking time bomb', given that the virus can be contracted via human contact.
The woman said that she was really happy that she got out of China because now she is able to enjoy delicious dishes. She also mentioned that the only reason why she was able to leave was that she used some medicine to suppressed some of the virus' symptoms, specifically lowering her temperature.
"Finally, I can have a good meal, it feels like I have been starving for two days. In a city of global delicacies, of course, we have to eat food with Michelin Stars. This was also more successful, with no bugs. Just before I left, I had a low fever and was coughing quite heavily, I ate lots of medicine, which lowered my fever. Finally, my fever went down, and I was able to exit."
The woman could have been using antipyretic, which is designed to lower fever.
The woman also expressed if she was diagnosed, then she would currently be labeled as a "super-infected person."
Over 400 cases of coronavirus death have been reported ever since the epidemic became known.
Interestingly, Wang Guangfa, a member of the expert group of the Chinese National Health and Medical Commission had been to Wuhan and said that the virus was "controllable and preventable", but unfortunately for him, he had been diagnosed with Wuhan pneumonia.
China has now increased protection by placing infrared temperature measurement screening in airports, train stations, bus stations, and terminals.
This news went viral after a French native complained of respiratory problems and other virus symptoms after arriving in France from Wuhan.
Wuhan is known as the 'ground zero' for the said virus.
French director-general of health, Jérôme Salomon said that the French native tested negative for coronavirus, and added that the patient went home to recuperate.
Salomon has advised people to start washing hands and to avoid excess contact with others, as much as possible to prevent getting the virus.
Unlike Russia and Thailand, France isn't so worried about travelers coming from China.
Solomon said that "This measure is not recommended by the World Health Organisation (WHO)."
Solomon said that the practice is not needed since people coming from Wuhan are cleared to leave.
"It is complex to put in place, and not very effective. Anyway, passengers leaving Wuhan are already being tested."
French health minister Agnes Buzyn also said that France will most likely not be affected by the virus, but is not ruling out any possibilities.
"The risk of the virus spreading to France is low, but cannot be ruled out."
Buzyn said that the French health system is ready for anything.
"Our health system is well-prepared; the health establishments have been informed, and our management recommendations have been delivered."
Although confident in the ability of the French health system, Buzyn said that precautionary measures are being done with people that come directly from Wuhan.
Posters that educate people on how to avoid the virus have also been put up.
Zhong Nanshan, a Chinese scientist working at the country's national health commission, confirmed that the virus can be transmitted via human interaction.
The Civil Aviation Board has banned flights between Wuhan and the Philippines temporarily because of the outbreak.
CAB Executive Director Carmelo Arcilla said that Wuhan is the breeding ground of the virus.
"Alam naman natin na kung baga ito [Wuhan] ay ground zero ng mga outbreak na nagaganap ngayon,"
Arcilla said that there is an average of 8 flights a week between Wuhan and the Philippines.
"Regarding the other cities in China, we will act as warranted by the situation," said Arcillas during an episode of DZMM Teleradyo.
Chinese media resources have reported that Wuhan's city government is preventing outgoing flights from Wuhan, but some airlines are still doing flights.
Airlines in the Philippines have stepped up measures such as jet disinfection, checks on protective equipment and flight crew health because of the outbreak.
There are more than 20,000 reported cases of coronavirus in China alone.