There are currently 28,000 cases worldwide
560 have died because of the virus
The Novel coronavirus or 2019-nCoV epidemic has been labeled as an international concern by the World Health Organization (WHO).
On January 30, the Department of Health (DOH) declared that there was a coronavirus case in the Philippines, the first-ever recorded in the country.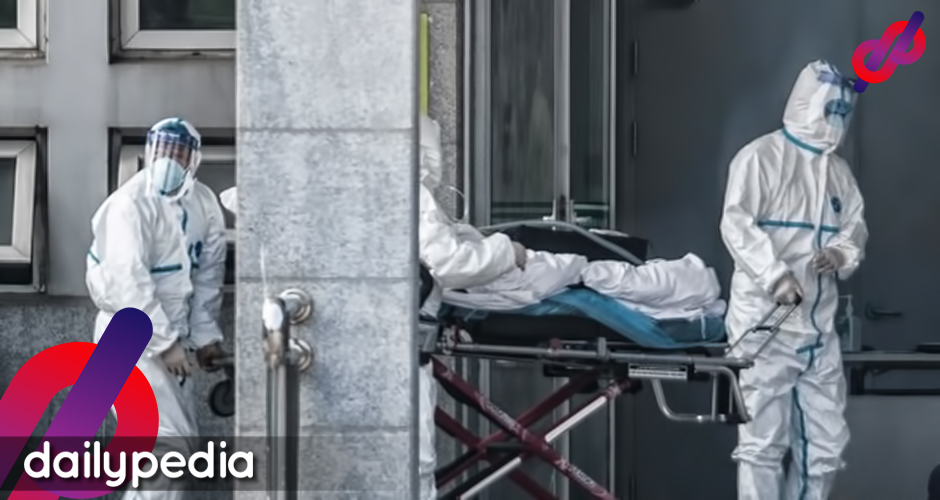 Initially, the WHO did not know how the virus was transmitted, but it has been confirmed by Chinese experts that one can be affected via human interaction.
Chinese media first reported nCov cases back in December 31. News reports came after 44 cases of the virus became evident in the city of Wuhan. The virus was first described as a "mystery viral pneumonia." Symptoms included persistent coughing, fever, shortness of breath, and difficulty in breathing.
Wuhan has 11 million people and is the major transport hub in the country of China. Wuhan is currently on lockdown and has implemented strict measures on people who are planning on leaving the city.
Passengers are also required to have their temperatures taken before they leave Wuhan.
All regions of China have reported cases of nCov. The virus has already affected people in various countries: South Korea, Japan, Thailand, Cambodia, Hong Kong, Malaysia, Nepal, Singapore, Sri Lanka, India, Taiwan, Vietnam, the Philippines, Australia, the US, Canada, Finland, France, Germany, and the United Arab Emirates.
Animals from a live market in Wuhan could be the reason the virus has spread and can get transmitted via human contact, according to Chinese health officials.
The WHO also agrees that nCov will most likely spread from person to person.
Just like nCov, MERS-CoV and SARS-CoV are also considered coronaviruses which gives its victims symptoms of pneumonia. Coronaviruses are composed of a variety of viruses which cause many kinds of diseases.
MERS was initially identified in Saudi Arabia back in 2012 where it was known to cause respiratory diseases. 483 deaths and a total of 1,180 cases were reported in the Middle East at the end of 2015.
Symptoms of MERS include fever, cough, and shortness of breath. The presence of pneumonia is usually around when one has MERS, but not all the time. Health experts theorized that the disease might have came from camels, although no specific answer has been concluded.
Interestingly, SARS, which also causes respiratory diseases, that spread to 26 different countries in 2003 also originated from China, specifically the Guangdong province.
Over 800 people from China and Hong Kong died of SARS. The virus had people showing flu-like prodrome: fever, headache, diarrhea, shivering, dry cough, and shortness of breath. It is also transmitted via human contact, and might have also came from bats.
SARS was more feared because it had the ability to affect healthy and unhealthy individuals, unlike MERS which usually only attacked older men in chronic stages of an existing disease.
The WHO mentioned that nCov usually kills those individuals with pre-existing conditions. Unfortunately, nCov cannot be treated by vaccination, which was the intervention used to cure people who had MERS and SARS, instead monitoring, symptom management, and rest are the best things to do when diagnosed with the disease.
WHO chief Tedros Adhanom Ghebreyesus, after the WHO emergency council meeting on January 30, said that the current virus is an international concern.
"Our greatest concern is the potential for the virus to spread to countries with weaker health systems."
Last January 21, Rabindra Abeyasinghe, WHO's country representative to the Philippines said that "it is too early to say this is a severe disease"
Health authorities always try to assess the severity of potential pandemics by looking at how infectious it is and how deadly it is.
An R0 (R-naught) is used to measure infectiousness. Currently, the nCov has an R0 of 1.4 to 2.5, which means an infected person can potentially spread it to 1 to 2 others.
Although more contagious than the seasonal flu, 2019-nCov is less contagious than SARS and Measles. The case fatality rate (CFR) is also used to measure how deadly the virus is. As of January 31, 2019-nCoV has a CFR of about 2.6%. This is lower than SARS, whose CFR was 10%, and MERS, whose CFR was about 35%. The number of deaths and cases are still on the rise, which can change the statistics.
Abeyasinghe says that there needs to be more research done on the 2019-nCov.
"We still need to understand better the mode of transmission and what needs to be done specifically for management,"
WHO, along with the DOH are advising people to practice hygiene and to avoid getting in contact with wild animals.
People should also be cautious about coughing. Coughing should be done with mouths covered, either with the use of a towel or with the crook of the elbow, and away from people. Food should be cooked properly to avoid any problems.
The Bureau of Quarantine (BOQ) is staying alert as much as possible. It has reminded airlines to practice measures related to avoiding the said virus. BOQ is also responsible for making sure that airlines have universal protective kits and to constantly remind people how to approach things when there are situations that may arise.
Health workers should be more careful when handling people with acute respiratory infections, and those who are from China.
Health Secretary Francisco Duque III said that "detection capability is still evolving." Additionally, the Research Institute for Tropical Medicine (RITM) can now know whether somebody has the virus with the new test kit that they acquired.
Duque had a meeting with the Inter-Agency Task Force for the Management of Emerging Infectious Diseases that resulted in the conclusion airlines in the country shouldn't travel to Wuhan, unless absolutely necessary.
The Department of Foreign Affairs (DFA) is also looking to forcibly bring Filipinos back home who are currently located in Wuhan and the Hubei province.
WHO does not recommend travel restrictions, which Duque acknowledged. But Duque did say a travel ban will be imposed on those who are coming from Wuhan and the Hubei province. He said that he will be requesting the President's help on this.
Lawmakers and citizens on the other hand want a full temporary ban on the entire country of China.
As of Thursday, around 178 people in the Philippines are possible nCov patients.
147 of them are under strict observance and are presently admitted. 16 of them have been released but are still monitored. Interestingly, 10 of those potential patients refused treatment.
Duque said, "I urge everyone, including our PUIs, to please cooperate. Ang DOH ay nagpupunyagi at nagpupursige para talagang ating mapigilan ang pagkalat nito."
PUIs are those who are suffering from acute respiratory infection and may have fever and cough, and have recently either traveled to the Chinese city of Wuhan.
Duque says that the PNP is also helping with the situation at hand.
"We are coordinating with the (Philippine National Police) to compel these PUIs to agree to be confined and undergo isolation and testing,", Duque added.
There are now 28,000 cases of 2019-nCov and 560 confirmed deaths.