The Cultural Center of the Philippines received criticism after holding a luxurious dinner party honoring Imelda Marcos.
A fancy sit-down dinner was held in the CCP despite the suffering of those affected by Taal Volcano's eruption.
Netizens have called out the organization for being "insensitive."
Netizens have expressed their disappointment towards the Cultural Center of the Philippines (CCP) as the organization held a grand dinner event in honor of their founding chair, Imelda Marcos.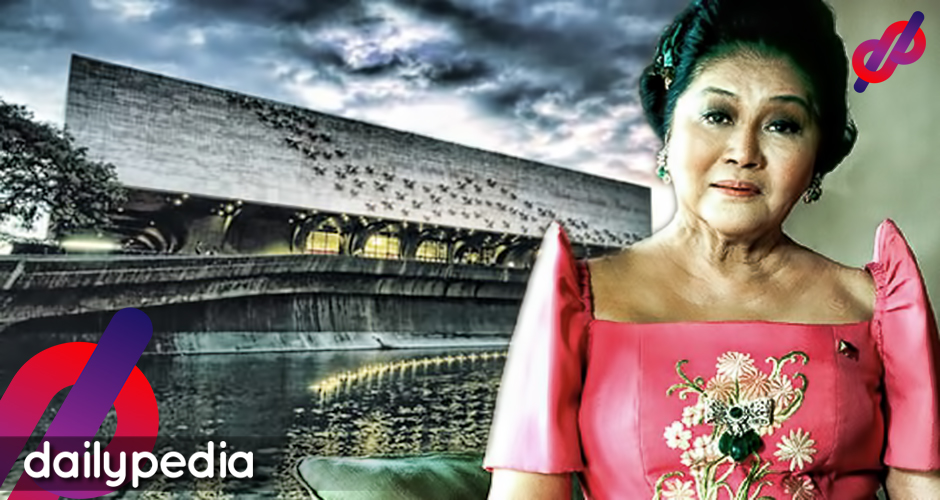 The dinner was held on January 15 at the CCP main lobby which was decorated with a lavish banquet set-up. It was hosted by CCP's Chair Margarita Moran-Floriendo with other CCP trustees. It was also to celebrate the organization's 50th anniversary.
Twitter users have called out the CCP for putting up such a luxurious event while thousands of their fellow Filipinos suffer because of the Taal Volcano eruption.
While we're all just trying to keep our head above water given the #TaalEruption2020, the CCP is hosting a fancy sit-down dinner as we speak, using taxpayers' funds. For who you ask? Why, the Marcoses of course! #BlockMarcos pic.twitter.com/RYHZzG7z80

— katrinastuartsantiago (@radikalchick) January 15, 2020
Imelda Marcos and CCP dead ass look at us and said, "Oh, let them eat ash!" pic.twitter.com/gPqZxoMdEk

— miko mendizabal (@mikonsepto) January 15, 2020
Other netizens have also stated their disappointment regarding the event.
CCP hosting a dinner for Imelda Marcos while the nation faces a horrible crisis. Only the poor are most affected and their lives amount to nothing so who's complaining right? Fuck Filipino culture.

— Nash Tysmans (@nashtysmans) January 15, 2020
Imelda Marcos in CCP Main Theater right now…in case anyone wants to arrest her already. #ImeldaIselda #NeverForget

— Jhoanna Lynn Cruz (@JhoannaLynnCruz) January 26, 2019
I think it's not the right time to do lavish parties to honor CCP founder Imelda Marcos whilst thousands of people are suffering die to #TaalVolcanoEruption

— JR Castro (@jr_castro03) January 16, 2020
Floriendo was also labeled as "insensitive" by a Twitter user.
https://twitter.com/Pulitika2010/status/1217716109891129345
Over a year ago, Imelda Marcos was found guilty beyond reasonable doubt of seven counts of graft for illegally creating private foundations in Switzerland while she was a government official from 1960 to 1986.
She has yet to serve aby prison time after posting a Php 300,000 bail last December 2018.