The controversial breakup of James Reid and Nadine Lustre, or "JaDine" to their fans, has set social media abuzz.
The couple has officially announced their split via a joint statement read on the Tonight with Boy Abunda show on Monday evening, January 20.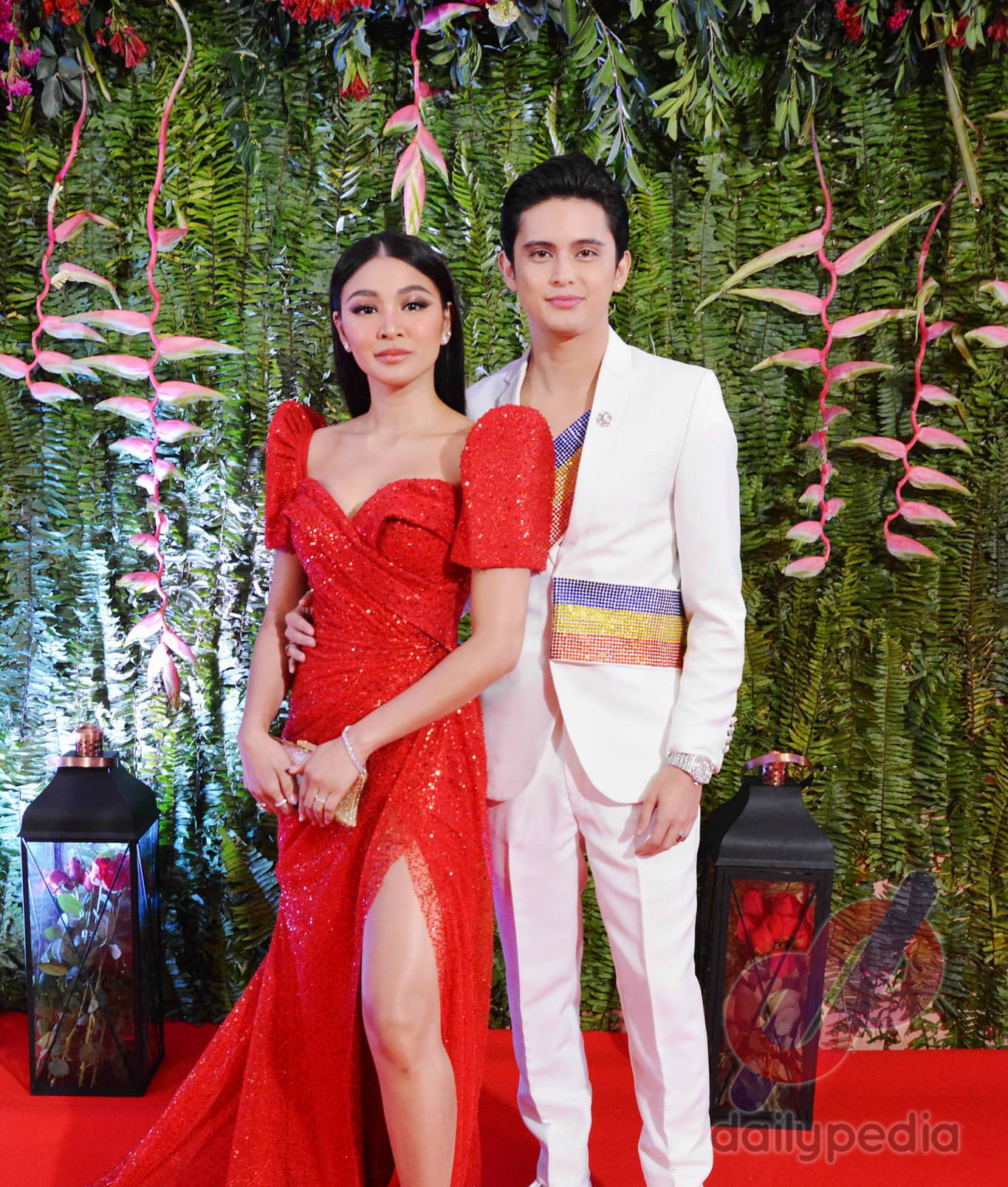 The pair said they have broken up, "but not for all the reasons that are being spread on the tabloids and social media."
"But because after quiet and mature conversations, we decided to focus on ourselves not only for our careers, but more for our personal growth, as we are still young and we want to achieve as much as we can," they added.
CONFIRMED: James Reid and Nadine Lustre both confirmed that they have already ended their relationship. Both James and Nadine issued a joint statement and Boy Abunda read this in TWBA. pic.twitter.com/qgsFUqiAMc

— MJ Felipe (@mjfelipe) January 20, 2020
Many netizens, including some celebrities, could not help but express their sadness about the news.
"Awww nalungkot ako when I saw the tweets about Jadine. 😢 Was always vocal about being a fan since OTWOL…"
https://twitter.com/jedmadela/status/1219404154906349569?s=19
OTWOL means "On The Wings of Love."
James and Nadine became more popular when they did the ABS-CBN TV series, On The Wings of Love in 2015.
Actor-host Robi Domingo posted a video where he was playing the song, "On The Wings of Love," on the piano.
He wrote, "OTWOLista forever," as a caption to the video.
OTWOLista forever. ✈️ #Push #Achieve #Juskolord pic.twitter.com/79vKBKqdCw

— Robi Domingo (@robertmarion) January 20, 2020
"Your eyes says it all… hugging you both tight. 😔 Love you JaDine 🖤"
https://twitter.com/stephjadine/status/1219532589658075137?s=19
"When I told my friends na mas hurt ako now compared sa own breakup ko, they didn't understand. I didn't too. Thought about it & I realized why. JaDine brought me only happiness. Di nila ko sinaktan. That's it. That's why it's so much more painful now."
https://twitter.com/HereForJD/status/1219465849754406912?s=19
"The hottest love team has the coldest end. 💔🥺"
https://twitter.com/iamsuperchriss/status/1219472206297612288?s=19
"Yall this is heart breaking!!"
yall this is heart breaking!! #JaDine #CharDawn pic.twitter.com/vMMKkDSe3a

— katherine (@kath_zgomez) January 21, 2020
"#Juskolord bakit ang sakit sakit? 💔💔💔 Di naman ako ang nakipag break."
https://twitter.com/pretty_lestlei/status/1219374210113392640?s=19
"Ang sakit. 💔"
https://twitter.com/UnspokenWordsTS/status/1219398939108995074?s=19
Meanwhile, veteran entertainment journalist Ricky Lo thanked James and Nadine for confirming that they have broken up, "exactly two weeks after I broke the story in my STAR column."
It can be recalled that Nadine denied Ricky's claim that she and James had broken up.
"In my many decades as a journalist, I always stand for the truth and write 'delicate' stories (like the James-Nadine breakup) only when given to me by reliable sources and after double-checking. In any case, whether showbiz or elsewhere, honestly [sic] is the best policy," Ricky said in a statement.
"I kept my cool and just said, 'Just wait and see' even when Nadine (while James remained silent) lambasted me for being a liar (purveyor of fake news) and thus emboldening her fans to relentlessly doing the same on social media," he added.
In ending his statement, Ricky used a line that Nadine said against him.
"O, Nadine, ano na? 2020 na!!!" the veteran columnist concluded.
James and Nadine were supposed to celebrate their 4th anniversary this February.