A photo of a bizarre bra with human hand-shaped molded into the cups is now making rounds on social media.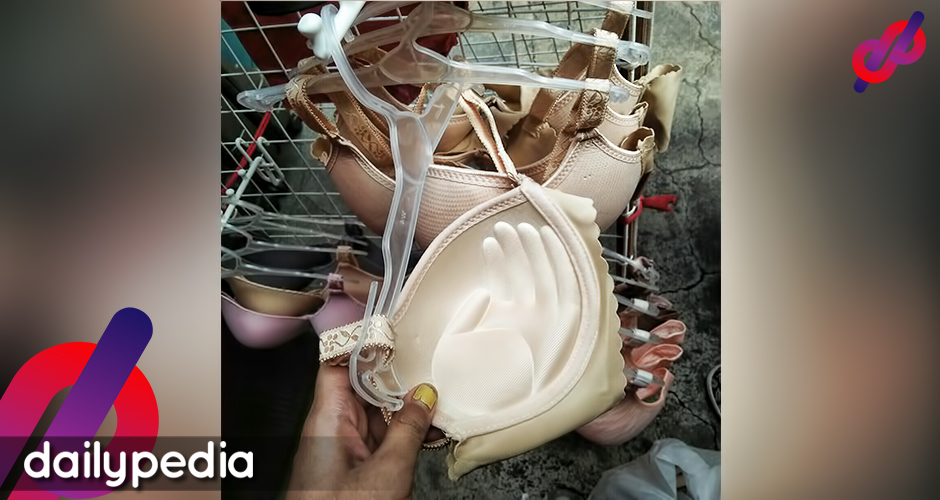 This picture was first shared on Facebook by a certain Kinfar Vergara last January 4.
Vergara said she was looking for a new bra to buy when she saw the hand-shaped form with five fingers that were molded into each cup.
"Bumibili ako ng bra tapos kinakapa ko bawat bra kase ayoko talaga ng may foam then pag kapa ko dito sa bra na to ang weird kase bat iba tapos nung tiningnan ko may kamay ampota ang creepy eh HAHHAAHHAHAHAHAHAHHAAHHAA," she wrote as caption to the picture.
Vergara's amusing photo has caught the attention of the online community and it quickly went viral on social media.
It has delighted a lot of netizens, who made fun of the image.
"Para lumaki. 😂😂😂," a netizen said.
Another one commented: "May kasama talagang saktong pang lamas. Ha ha ha ha."
"Sana all makakahawak. 🤣😅," a netizen wrote.
"Pantulak sa maliit mong dede. 😂😂😂," another one said.
The viral photo has since garnered over 5,400 reactions and has been shared 6,100 times.
It also received more than 1,200 comments.