The bride was caught by surprise by the ₱1,000,000 gift from her groom
All people could say was 'Sana All'
'SANA ALL', that's what netizens were saying after a photo of a newly married woman started creating a buzz on social media.
The photo showed the new bride her holding a bouquet of flowers and a thousand ₱1,000 bills.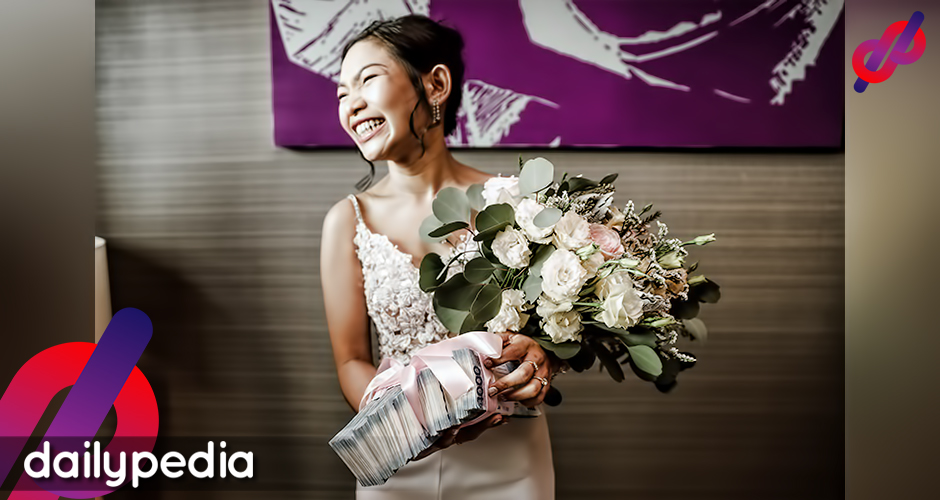 Facebook page Team Benitez Photo posted the photo of the newlywed and added that her groom gave her ₱1,000,000 as a gift.
The bride at the time was just preparing for her photoshoot when the wedding coordinator told her that the groom was giving her something that she had to open immediately. The surprise gift turned out to be the million peso cash gift.
Team Benitez Photo expected a flood of 'Sana All' comments from their followers upon seeing the photo.
"Now that's a surprise wedding gift!!! Php1,000,000 cash!!! 'Sana all' comments in 3, 2, 1, go! Hahaha."
The post currently has over 12k likes.
Netizens react.
"Sana all may budget sa kasal 1,000,000 is too much for a perfect wedding and small business. Sana all sana all sana all,"
"We can still make our bride smile like this even without a single peso in their hands. LOVE, HONESTY, & LOYALTY is priceless and cheap,"
"babe I dont mind if bibigyan mo ko 1m cash as a wedding gift"
"Who says money can't buy happiness?"
"To marry a faithful and loyal man is more than having million dollars on hand, but Sana Oil pa rin 😂"