Man gets on top of a van and helps motorists clean off the ash that has fallen on their windshields.
The good Samaritan's wife took to Facebook to show how proud she is of her husband.
Taal Volcano's eruption on Sunday, January 12, has sent ash raining down in Tagaytay and nearby towns and cities.
Ash is dangerous when inhaled and affects visibility while driving.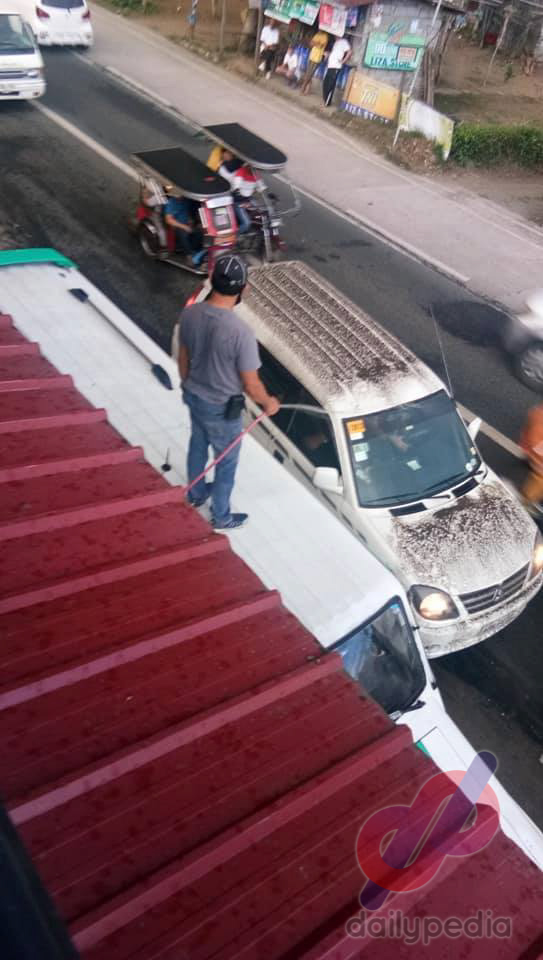 A kind citizen took it upon himself to help the passing motorists of Tanauan City, Batangas who were greatly affected by this natural disaster.
While wearing a baseball cap and face mask, a man named Rogelio Villa grabbed his water hose, climbed up a parked van's roof, and began spraying water against on passing cars' windshields to help with their vision.
His wife posted this on Facebook and it has garnered more than 35,000 shares as of this writing.
Rogelio is not the only good Samaritan in the aftermath of Taal Volcano's eruption. Some gave free face masks and food, some volunteered to help rescue their fellow citizens, and others even offered evacuees a place to stay for a couple of days.
The province of Batangas has been under a state of calamity after Taal Volcano enshrouded the province and nearby areas with ash. This forced the cancellation of classes and sent thousands of people to evacuation centers.