Coming out of the closet as gay may be difficult and takes courage.
Some choose to hide their sexual orientation or gender identity because they are afraid to be disowned by their families.
But there are others, who are so courageous that they do it on camera and share it online.
Twenty-five-year-old Keith Paolo came out to his mom privately via online chat, but he took to Twitter to share with netizens this moment of coming out to his mother which has now inspired many.
In his Twitter post, Keith narrated that before he told his mom that he was gay, he was lonely because he felt he was alone and no one understood him, especially about his sexuality.
"So I just came out to my mom 'coz feeling ko siya lang makakaintindi, walang judgement, walang anything," he said.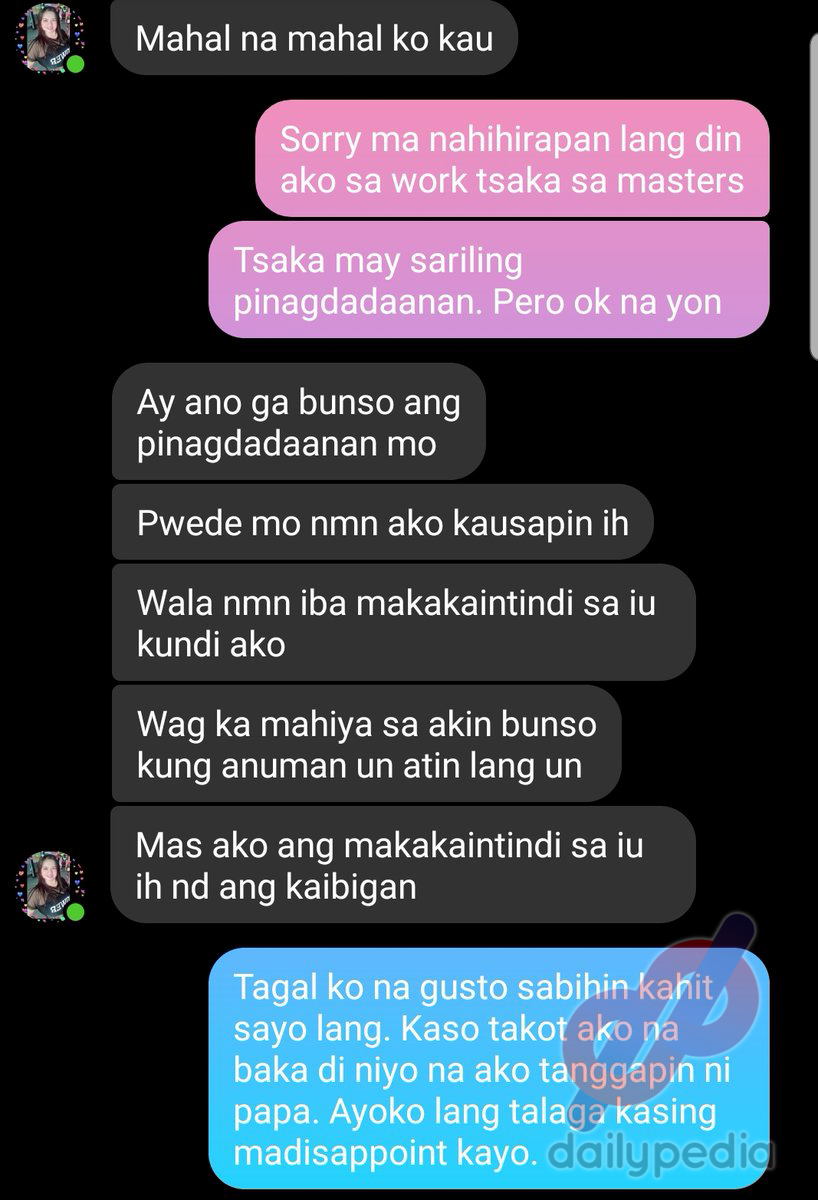 Luckily, Keith was right. His mom's response was pure kindness and love.
Keith has uploaded on Twitter the screenshots of his "coming out" chat with his mom.
https://twitter.com/keithpaolo_/status/1190848184190287874?s=19
In their conversation, Keith's mother said she wilI love him no matter what, even if he's gay.
"Mamahalin kita ng buong buo bunso… Andito lang ako bunso ha," his mother told him.
"Mahal na mahal ka ni mama… Ok lang bunso. Unawa ko un," she added.
She also told her son that "family is family" and mothers are still the best people to speak to even when it is about sexuality.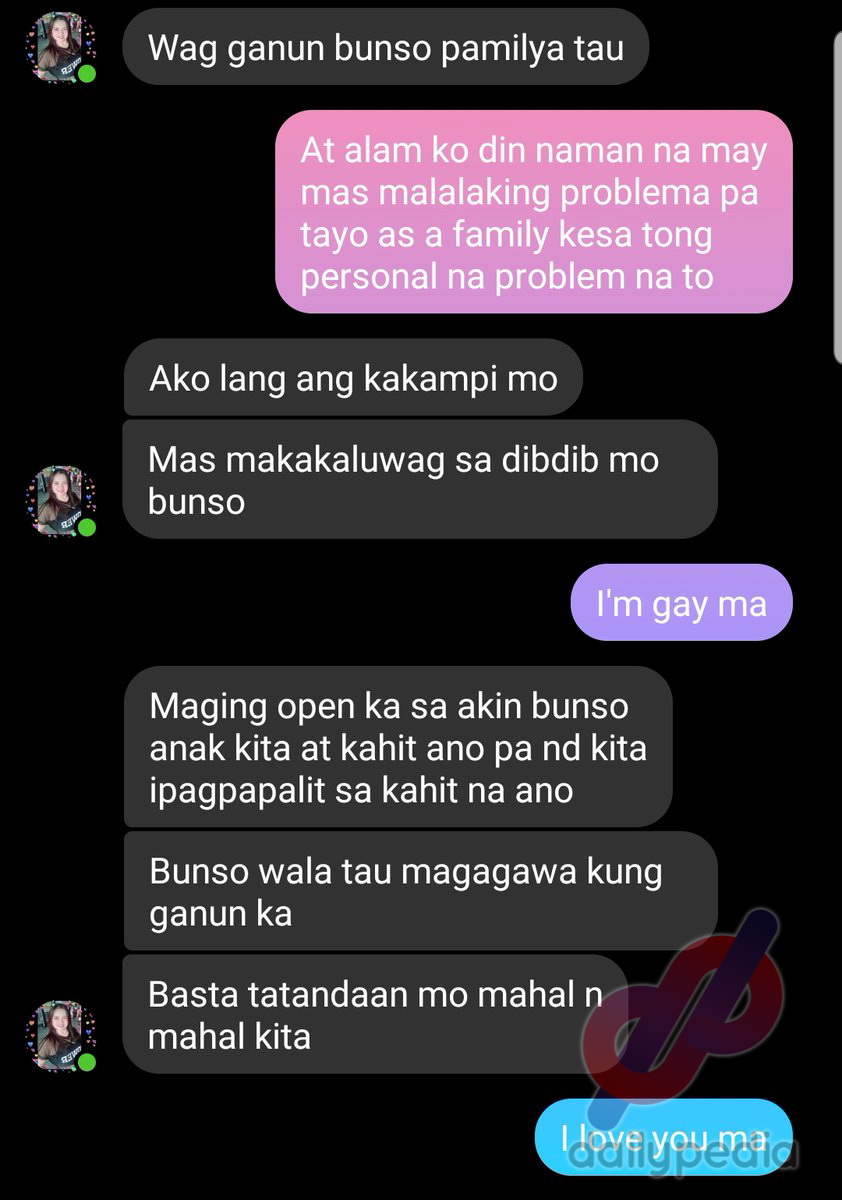 She said his friends may not know him, much more than she does.
Keith's mom made it perfectly clear to him that she has his back unconditionally.
"Nd ako magbabago sa iu bunso sa akin ka nanggaling tandaan mo yan," she said.
"Basta bilin ko lang anak gagamitin ang isip lagi wag papatalo sa puso ha ayaw ko na masasaktan ka… Masasaktan ako," she added.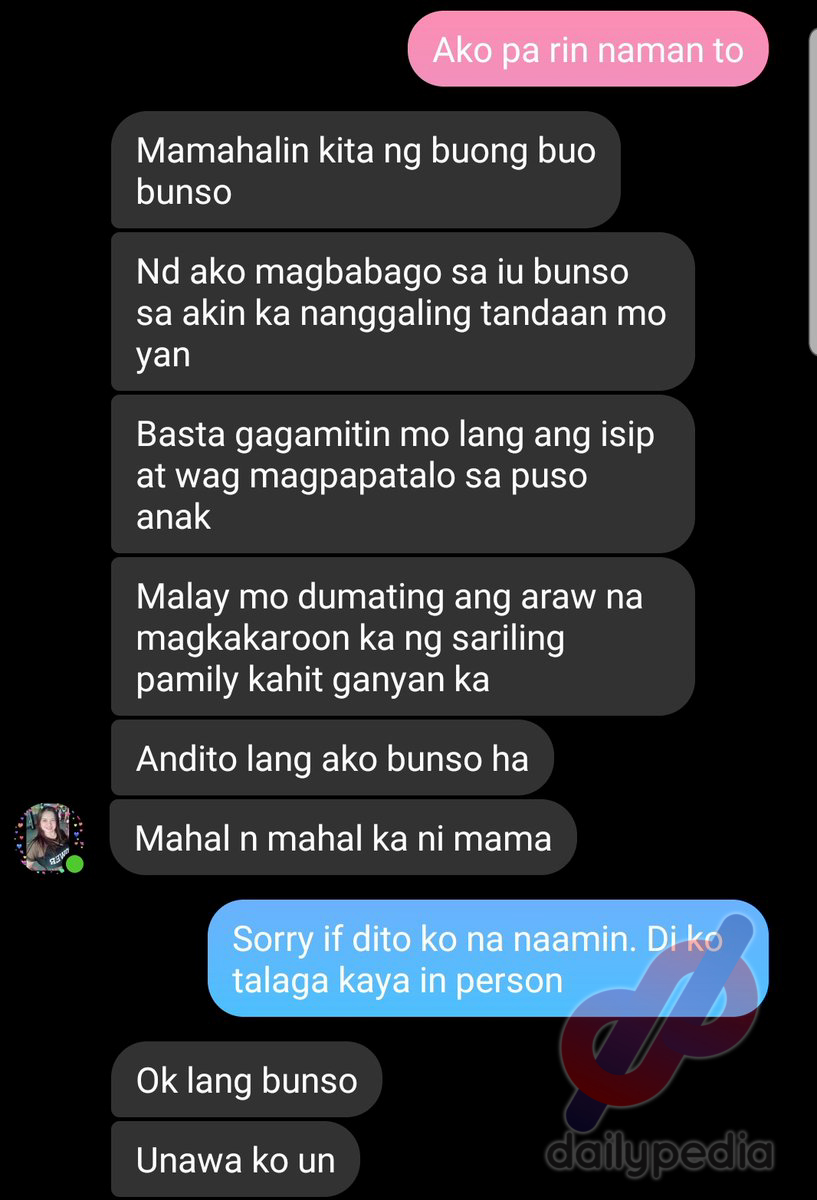 Keith's sexuality coming to light seemed to bring him and his mother closer.
Keith said he was "freaking lucky" to have such a loving mother.
"I love my mom," he added.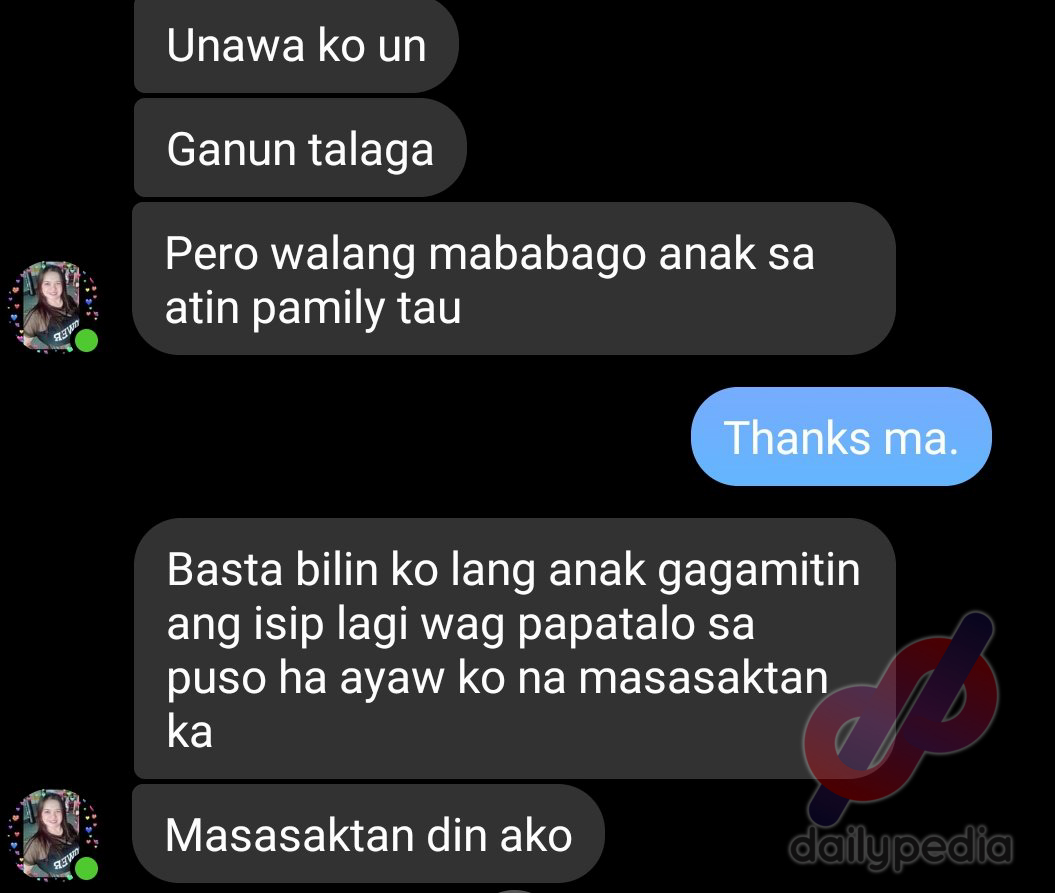 Truly, there is no love like that of a mother for her child.
Keith's post is now getting popular, with more than 1,900 likes and almost a hundred shares.