A Pinoy recently posted a touching tribute to his French husband and their amazing relationship on Facebook that has delighted many netizens.
Sharing a photo of himself and his husband Alexandre Maxant, Renee Ultado happily related the "impossible" circumstances surrounding how they met and fell in love.
In his Facebook post, Renee recalled the moment he and Alexandre first met and how it made him feel nervous as he didn't know what to expect.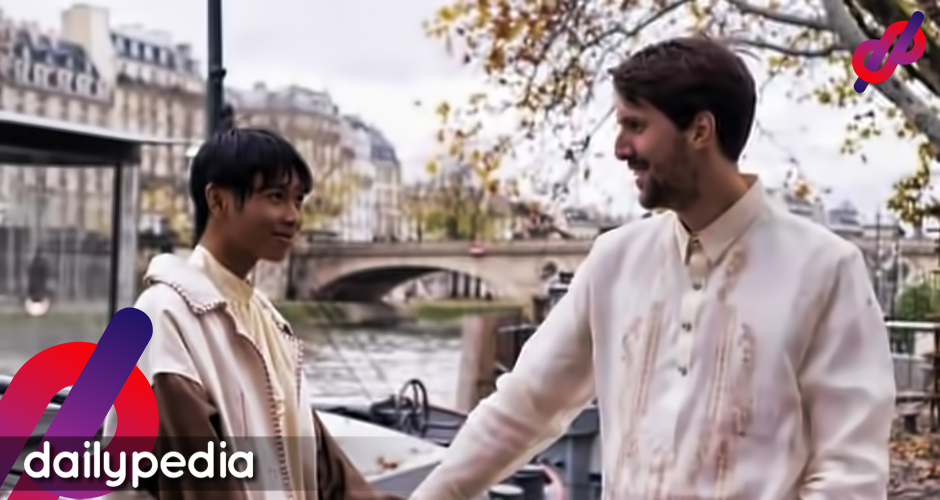 "When you met me, I had mild to moderate acne and little to no self-esteem. I remember waiting at the airport in Manila, holding a warm bottle of calamansi juice. Nervous," Renee wrote.
"Partly because my mom didn't know I was bringing a foreign man into our house, but mainly because it would be the first time you would ever see me," he added.
Renee said his nervousness disappeared when he saw the "good-looking" Alexandre, whom he felt, at that time, would never like someone who looked like him.
"When I saw you walking out of the arrival area, all my fears vanished. I was sure. Sure that someone this handsome, this tall, this white would never love a brown boy catfish who looked like me," he noted.
"Sure that you would take one good look at my face, pry the juice from my hand, turn around, and book the next flight out," he added.
But none of this happened.
Renee said Alexandre stuck with him and "after six years of an avalanche of love letters, long hours waiting for connecting flights, longer hours at the immigration office, scratchy Skype calls, sandy kisses, all the flower petals against your wool sweater," a partnership ceremony took place.
"Here we are… On a boat in the river Seine (France), making a promise to each other. A promise I could have made with an onion ring in my pyjamas in our apartment. Because anywhere with you in it is a place I can call home," Renee wrote.
"That day at the airport, you did look at me, [grabbed] the juice, and [took] a sip. Then enveloped me in a bear hug and for the first time I felt what it's like to be seen, to be held, and to be loved," he added.
In ending his post, Renee vowed eternal love for Alexandre.
"My husband, you are the warm cup of Sunday morning tea, and the cookie that goes with it, a lingering hug after a long day, the silent complicity of a love that has matured," he said.
"A hand squeeze in a crowded train, a slice of cake on a tight month, the smile that says I will never, never be alone in the world again, until death do us part. My husband, I love you," he added.
As of this writing, Renee's post has already garnered over 12,000 likes and has been shared more than 3,300 times.
It has also received 1,700 positive responses, including tons of congratulatory messages.
One wrote: "Congrats sa inyo."
"This is so beautiful ❤️❤️❤️," a netizen commented.
"We don't know each other personally, Renee, but I am so happy for you! ♥️," another netizen said.