Pauline Isabelo is proud to be a fast food manager
Says that being a teacher is constant
Education graduate Paul Lea "Pauline" Isabelo decided to work at Jollibee instead of being a teacher, much to the displeasure of her family and friends who thought that she was just wasting her degree.
Pauline says that she has received a lot of comments saying that she made the wrong decision on becoming a fast food employee.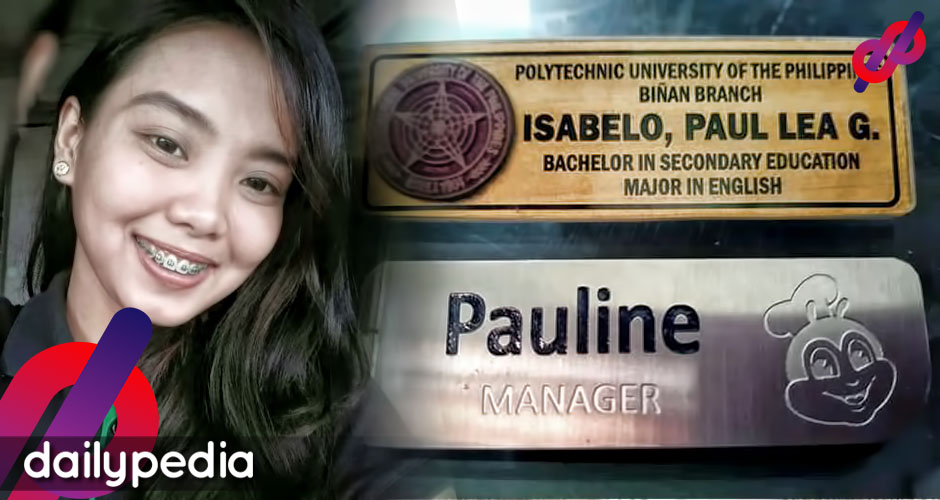 "SAYANG PINAG-ARALAN MO, DI MO NAPAPRACTICE PROFESSION MO! I've heard it so many times. Family? Friends? Friends of friends? lol."
Pauline wrote in a Facebook post that sought to explain her choice. She made it clear that her decision on becoming a manager is making her happy, and she has no regrets. As a matter of fact, she is even proud of her occupation.
"From an Education Graduate to a Manager. Sino nga naman mag-aakala na mag-iiba ko ng tinatahak? Haha While my friends are pursuing their teaching career, here I am, pursuing the other way. And yes, I'm proud of myself!"
Pauline said that taking a different route is not always bad, and that being unemployed after graduating is even worse.
"I'm posting this not to brag, but to remind everyone that not because someone took the other way it means sayang na yung pinag-aralan. Mas sayang yung nagtapos ka ng pag-aaral pero mas pinili mo maging tambay."
It is all about doing what you love, and following your passion.
"At mas sayang din yung nagttrabaho ka pero di ka naman talaga masaya sa ginagawa mo. Stop putting into someone's mind na sayang ang pinag-aralan kapag hindi mo napapractice ang profession mo, but instead, tell them to do what they really want and love. Hindi ba pedeng suportahan nalang? Hehe."
For Pauline, being a teacher is not just being an educator in a classroom setting; it is something that you can do outside the classroom, in a different environment.
"Besides, lahat naman tayo teacher. Maybe not in profession but in action. A mother teaching her child with his/her first word. A father guiding his child what is right and wrong. A friend helping and cheering you. You, believing in yourself. Hindi naman nagtatapos ang pagiging isang guro ko.
"I'm still in a room looking for improvement into someone and guiding them to become a better one, while them helping me also to become a better person. Give and take pa din, like a student and a teacher. Yes, not my students but our crews. Not signing off as a teacher, but improving myself to become a better person I want to be. xox And hey! I'm proud of you for pursuing what you really love. #NoHateJustLove," she added.
Even now that she's already a manager at Jollibee and most likely enjoying a good pay for the position, people continue to question her choices. They would rather see her become a teacher and work in the profession she studied in, even when she's truly happy with her current career choice.
A lot of netizens agreed with her post. Many admitted that they feel the same way, especially because they are also bombarded with similar questions for working in a profession that's too vastly  different from the degree they completed in school.