A man bought all the birds to set it free
Some of the netizens don't agree on setting the birds free
Other admired his act of kinds to the birds
A Twitter user named @almalah1411 posted a video of a Filipino man who bought all the birds being sold by a vendor to them free.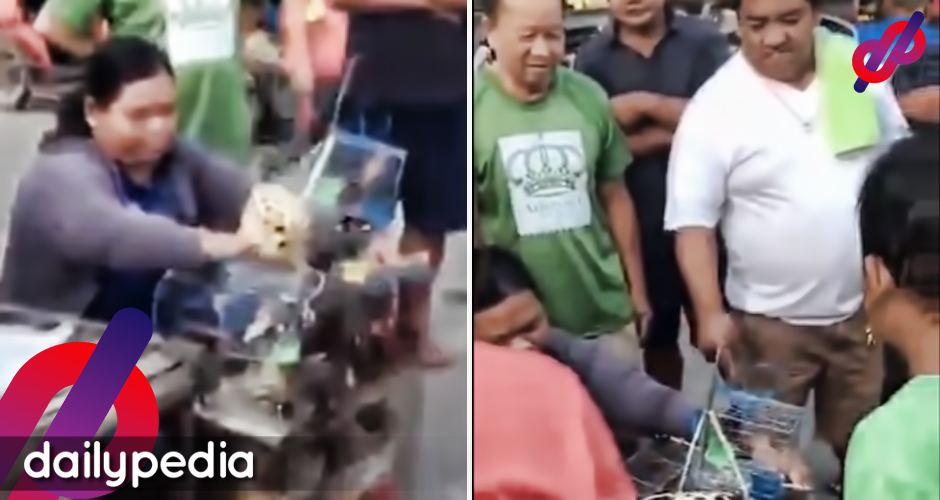 "A man from the Philippines bought all the birds in the cage to free them."
A man from the Philippines bought all the birds in the cage to free them pic.twitter.com/d9EhvX0cTZ

— ℓυşţ мαη (@almalah1411) October 1, 2019
His act of kindness earned praise from netizens.
https://twitter.com/BeKindBeCaring/status/1179032100768489473
Wow! May God bless such ppl like him always! He made me happy there with his kind act for helpless Creatures like those birds 😊💙💙

— MAHA Kaal~ (@MilkyWayBeyond) October 1, 2019
But some netizens were more concerned about how the birds would survive after being set free.
Some asked if the birds were taken from the wild with the thought that if those birds were raised in captivity they probably would not know how to find their food and would end up dying.
Are the birds wild originally? Can they live by themselves in the wild? If they were born in the cages, they wouldn't know how to find foods or how to sleep safely in the severe wilderness… That means setting free could be the same as killing for them.

— nabin (@nabin701) October 1, 2019
It's good to see much positivity in the world but I just hope these people also see the logic and reality of the situation. It's kinda risky to just set all those birds free without a second thought even if it were for the right reasons.

— Jian Escamilla (@JiiiEsca) October 3, 2019
Another netizen has pointed out that animals should not be caged unless they need rehabilitation.
No bird, or ANY animal for that matter, should be in cages, unless they are medically necessary during rehabilitation period. Humans have no right to imprison animals. May human species evolve to higher consciousness ASAP. #WeAreAllConnected

— cizlfab (@cizlfab) October 2, 2019