New hard drives need to be formatted to work
Says that the army should be protecting the country not playing games
Facebook page Hardware Sugar shared a story of a soldier ordering a hard drive from them.
A soldier stationed at Fort Bonifacio informed their page that a hard drive he bought from them was not working.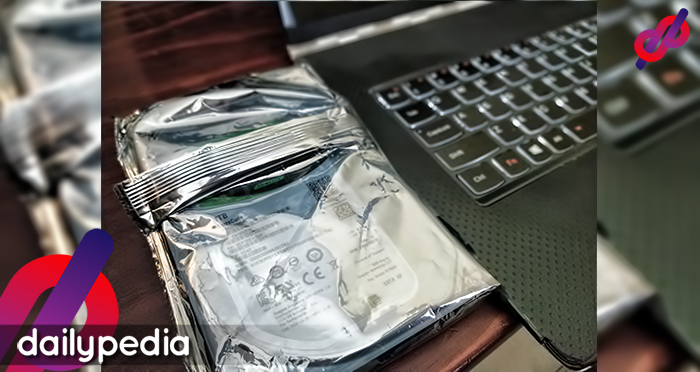 "A customer from the Philippine army calls us and says the 1TB HDD he bought from us could not be detected. He had their technician look at it and the tech also could not get it to work."
Hardware Sugar then considered that they were dealing with someone who is protecting the country so they just sent him another hard drive.
"I just had a brand new HDD dropped off in Ft. Boni"
To their surprise, the second one they sent did not work as well according to the soldier.
"The second HDD didn't work as well. At this point I'm thinking one brand new broken one is a fluke but two in a row?"
They asked the soldier if he formatted the disk and the soldier said no.
"I asked army dude if he formatted the drive in disk management. He basically says he doesn't know what I'm talking about and neither does the tech."
Hardware Sugar sent someone to Fort Bonifacio to retrieve both HDDs and then reformatted one.
"So we ended up going all the way back to Fort, getting both drives, bringing them back to the shop, testing both (and both work 100% fine), formatting one drive and then delivering the formatted drive back to Fort."
"It's the user which unfortunately needed some work," the page said.
Their delivery guy had to wait outside the Fort for nearly 2 hours because they wouldn't let him in.
The page then shared their thoughts on the matter.
"It's true that years ago drives were more plug and play, you could use them straight out of the wrap without having to format them. However lately I've noticed new drives are no longer preformatted. Tbh I do not know the reason for this."
The page concluded the post by taking a shot at the country's army.
"I just hope the army is better at defending our territory than it is playing around with computers. Oh wait," concluding with a Chinese flag emoticon.