Comedian Alfredo Cornejo is known his long chin which earned him the monicker "Babajie"
His photos with a young Italian guy went viral on social media
Ciro's family decided to stay in the Philippines
A comedian named Alfredo Cornejo or more popularly known as "Babajie" recently went viral on social media after posting very sweet photos of himself with an Italian guy named Ciro Tarallo.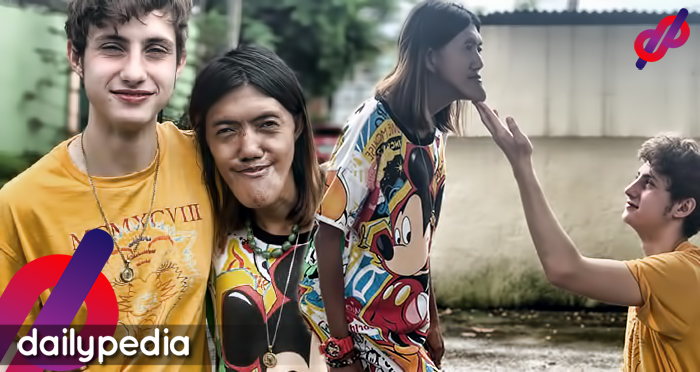 Their photos were uploaded on the Facebook page "Teen On Line-Gorgeoustar Talent Agency". Netizens reacted and said they hoped that they could find love as they did. A love that would not only look the physical appearance but instead look at inner beauty.
Their viral photos reached Kapuso Mo, Jessica Soho (KMJS) and they were featured in the September 8, 2019 episode.
The first time Babajie saw Ciro was at Eat Bulaga when his friend Diego, a GMA Network comedian, introduced the young Italian to him as he immediately fell in love with him.
In response, Ciro also gave his cellphone number and his Facebook account details to Babajie. They both took some photos together as a remembrance.
They did not expect that after the photos were uploaded on social media that they would go viral. In an interview with Jessica Soho, both have admitted they were just friends and not in a relationship. The photos they posted were just for fun.
There were some photos shared by the netizens showing Ciro with another guy whom they have thought could be his real partner.