A Twitter user posted about a Grab driver victimized by a no show customer.
The customer ordered 14 cups of milk tea but never met the driver to pay and get the drinks.
Grab replied that drivers who face similar situations can reimburse their spendings and the customers will be suspended.
There have been a lot of complaints about no-show buyers ever since the Grab Food service started. What would happen is a customer would order a ridiculous amount of food from a place—in most cases, milk tea—and would cancel the order even though the driver already paid for it. This caused the app to disable the cancel button for their food delivery service.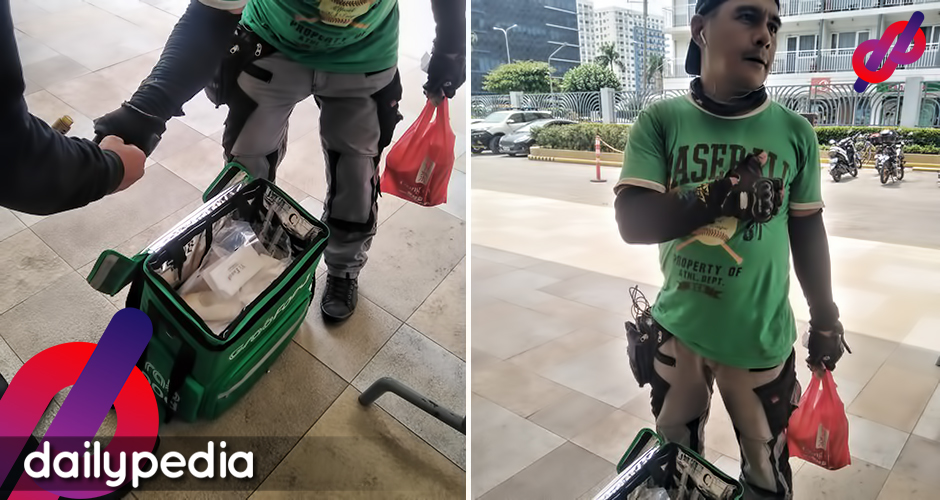 Things like this are frustrating for the driver as most Grab users know, the driver pays for the food when they order it at the establishment, and would only get their money back when the customer finally pays them upon the delivery.
But the removal of the cancel button didn't stop one Grab user from messing with a driver as the person placed 14 orders of milk tea, which accumulated to Php1,900. At first, it was just a normal delivery, but as the driver reached Solaire Hotel and Casino, the customer was nowhere to be found.
Twitter user Krizia de Lara expressed her frustration about the incident she witnessed. She said that she was smoking outside with her sibling when a Grab Food driver suddenly approached them and offered them cups of milk tea.
"Nag yoyosi kami sa met live ng kapatid ko ng may lumapit na grab food. Na victim siya ng fake buyer na nag order ng 14pcs na milktea (total of 1900) tapos idedeliver sa Solaire kaso NO SHOW YUNG BUYER," she wrote.
The driver was selling the milk tea at much lower prices than he bought them just to earn back even a portion of what he spent.
para makabawi sa ng bogus sakanya, tintry niyang ibenta ung mga milktea for lower prices! Pero maririnig mo sakanya na sinasabi niyang "luging lugi na ko" "wala na kong pang gatas"

— Krizia De Lara (@xiaaaaaang) September 26, 2019
Krizia added in a follow-up tweet, "Sayang lang hindi ko nakuha ung details nung nag order sakanya 🙁 Sobrang nakaka awa. God bless kay kuya! Sana makonsensya lang ung mga taong gumagawa ng ganito!!"
Another frustrated netizen mentioned Grab's twitter account, informing them of the incident that seems to be happening more and more. "You need to protect and help our rider partners from cases like this," he told Grab.
Grab then responded, saying that the drivers can actually reimburse the unclaimed orders and the customers will face suspension.
Hi, Drakey! We regret hearing about this case of unclaimed GrabFood order. 😔 Please do note that our delivery-partners are fully-reimbursed by Grab for unclaimed orders once reported. Customers with no-shows face account penalties, including suspension.

— Grab Philippines (@grabph) September 27, 2019
As more and more things like this happen, we hope that customers will also be responsible for their actions. Always keep in mind that these drivers are only doing their job, and if you can't pay for it, then don't order it.