Hattie Retroage uses Tinder to find casual sex with younger men
Says she misses intimacy after she divorced her husband of 25 years
83-year-old New York native Hattie Retroage has been making buzz online recently when she revealed she is using Tinder to have casual sex with younger men.
Hattie says things were much different back in her day.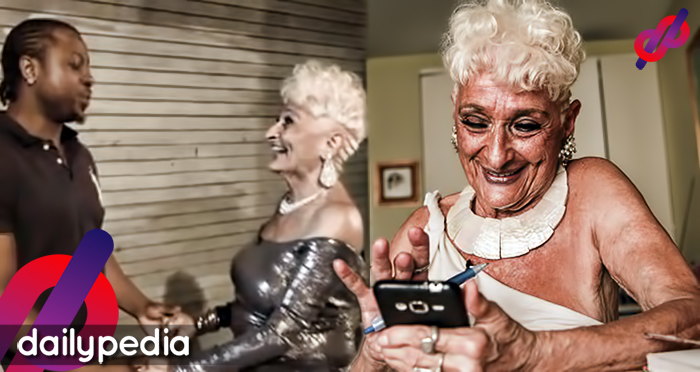 'Younger men, they get off on getting a woman off – very different from when I was younger,'
Hattie had a 'wonderful sex life' with her ex-husband of 25 years and said she misses the feeling of intimacy. The only way she thinks of getting satisfied is having sex with younger men.
After separating from her ex, she put an advertisement in the newspaper suggesting that she was looking to sleep with younger men.
She was surprised by how many men messaged her. She had to filter some out or make 'auditions' for potential partners.
Her goal was to look for that special someone. But Tinder got in the way and she has been happy with the results.
Hattie has seen success with men on the dating app but wasn't surprised when not a single one wanted her for the long term.
'I screw, I sleep with, I make love with many men and not one of them has said, "I want you for my life.'"
She has been labeled a cougar plenty of times but wants to clear up any stereotypes about it.
"Cougars, as I see them, are not beasts of prey, they are an exquisite animal."
Just like any other woman, Hattie sees herself as the prize and is never desperate when it comes to sex.
"I'm never on the prowl. I never approach a man, men always approach me."
She has met over 50 men, and some of them have been part of her rotation and not just one night stands.
Her Tinder Bio reads, "Hattie, 83, fascinating older beauty. Seeking a steady younger friend/lover for a shared life of adventure and passion. No pro-Trump and no players."
She is currently dating a man named Shawn, who is 33 years old.
The youngest she ever had was 19, but believes that he was older.