A Facebook user said that three LGBTQ exposed their genitals to her inside a restroom mall
A drag queen exposed the story as being fake by laying out facts
A post by an anonymous Facebook user is going viral on social media for saying LGBTQ members are abusive.
The anonymous user said that she was at a mall in Makati one night and went to the restroom. Three members of the "LGBTQBBQ" (this was how the netizen wrote it) community also went in but the netizen said she had no problem with that.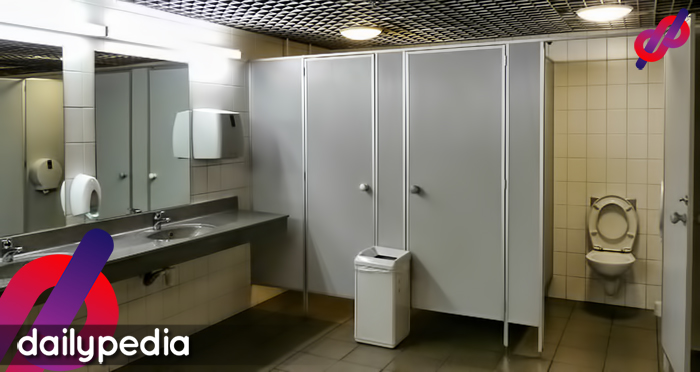 The three then exposed their genitals and tried to fix them because according to the user, they were tied to the back. The user then said that she felt uncomfortable and that one of the LGBTQ jokingly said that they would go live on Facebook.
She then ended her post by saying she has no problem with the LGBT community, but that women's rights are slowly getting diminished.
Drag queen DeeDee Marié Javiñar Holliday then reacted to the post and dissected every detail.
DeeDee said that the user was making fun of the LGBT community by referring to it as "LGBTQBBQ."
"They referred to us as LGBTBBQ. Lol. Nobody is getting skewered. It's obviously an attempt at an insult."
DeeDee then said that the post is fake because as an LGBT member, he knows that private parts are the most sensitive when it comes to gays.
"If there's something that my pre-op sisters would like to keep hidden, it is their privies. Why would they, all of sudden, decide to display it for everyone to see in a public restroom? This is laughable."
Lastly, DeeDee said that trans people do not tie their genitals because that causes too much pain, instead they tuck. DeeDee knows this because he tucks himself.
"Nobody ties their genitals to the back. That is an urban legend. That would be torture. They tuck. Period."
People commented on the post saying that the story is fake as well as the user.
"Tawang tawa talaga ako sa post na yan… Magpapa andar na lang di pa muna nag research lol"
"But the thing is maraming 'Tanga' ang naniniwala. Ang sakit sa puso to see all those comments. Ayoko na mag-fb tbh."
"Nakakatawa lang yung post but we still have to correct dahil andaming naniwala"
"The account doesn't exist at all, just wanted to divert the issue. Kawawa naman ang profile pic ng taong ito"
"Tsk tsk you do note that mah layer is mah peyk! Peyk news!!"