A foreigner vendor was arrested for not having  a resident visa
He was married to a Filipina who is putting him in jail
He pleads for help for him to be with his kids and to support them
In Davao, a foreigner was arrested by the police at the Roxas Market because he was operating a shawarma cart without a resident visa.
A Facebook user named Precious Maja Barcelona shared the story of Kamal Sisbro, a foreigner who sold shawarma in the market and got arrested.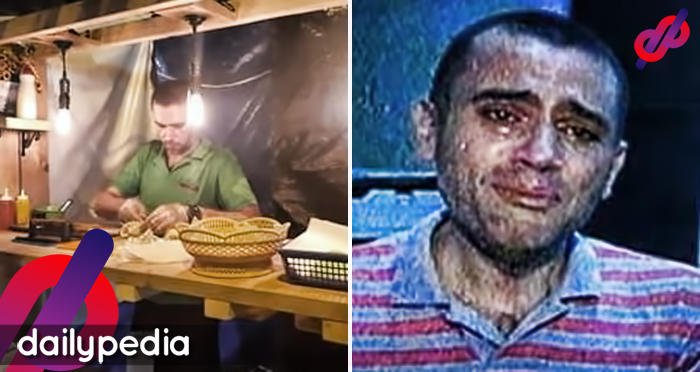 On August 19, 2019, he was arrested by the police for operating his business with only his tourist visa since his resident visa was still being processed at the immigration in Manila.
Kamal is a Jordan national who married a Filipina from Davao in 2007 and was blessed with two kids. He worked in Dubai for 15 years as an accountant to send his family a PHP 100,000 monthly allowance.
Last October 2018, he decided to stay with his family in Davao and start his own business. Sadly, his own wife had him placed in jail for 24 hours last month by telling the police that he was hurting her which he said was "absolutely not true."
Kamal said all he wants is to stay with his kids in the Philippines, but his wife is trying to get him deported by getting him into trouble with the law. He could hardly believe that this was happening after 15 years of being married.
Kamal is now pleading the immigration to let him stay in the country to be with his kids. He said had been kicked out from his own country because he fell in love with a Filipina. He wanted to stay with his family, but he has also been kicked out by his wife.
Now, he feels that he will be also kicked out of the Philippines.
Kamal said he feels so hopeless that he is even thinking of ending his life.
There are no new updates yet as of this writing.