Loe Baloro was praised by netizens on social media
Baloro said that attitude is more important than grades
Loe Baloro, a teacher from Ormoc City, went viral on social media for saying that what good are high grades if your attitude isn't right.
Facebook Page Buhay Teacher posted the photo of Loe Baloro with a blackboard in the background where he wrote, "Maging estudyanteng may integridad at dignidad. Aanhin mo ang mataas na grado kung ang ugali mo naman ay hindi makatao?"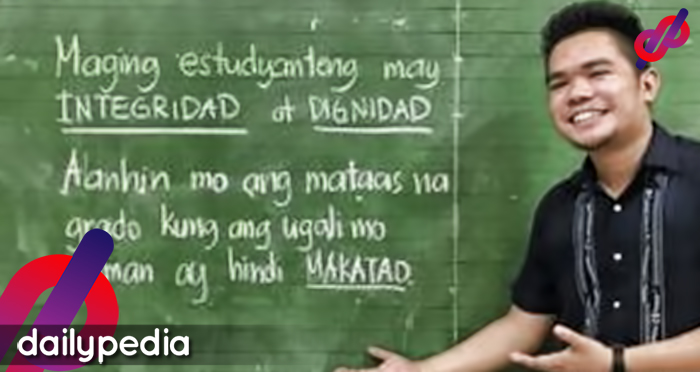 This had netizens praising him on social media, with the majority of them agreeing with his statement.
I admire teachers who instill this into students' mind but I have more respect to teachers who showed their students where and when to apply it in reality.
Naapreciate ko sa lahat ng mga nabasa kong post ng guro.
Maganda sir walang halong arte at panggagaya hindi katulad ng iba
Yes…thanks sa mga teachers na faithful sa tungkulin nila…GODbless
Karamihan sa madudunong ay nawawala na ang desiplina at respito.
Sad truth, yung mababa ang grado pa ang di makatao 
The post has over 6k likes.