Randy Dellosa says that parents should be more compassionate towards the poor
Says that children should go on medical missions to help the poor so they will know the ways on helping these people out without violence
One of the latest and hottest issues in the Senate is about the NPA (New People's Army) recruiting and brainwashing students.
During a recent Senate investigation, a former rebel by the name of Agnes Reano said that she was only 13 years old when she was recruited back in 1983.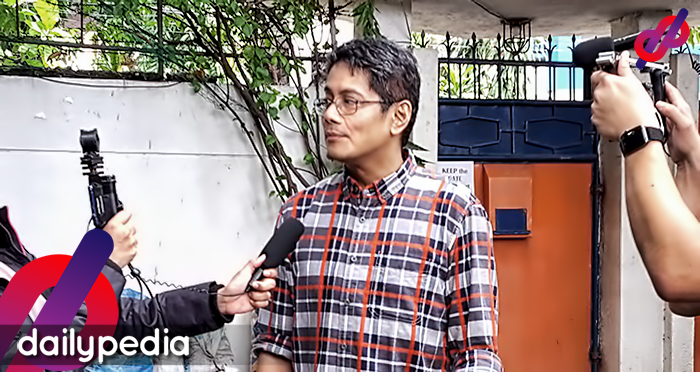 "Kung tatanungin nyo po ako kung may recruitment sa school, definitely meron. Kami po ang kongkretong batayan. Buhay na ebidensya na narecruit, ako naging recruiter."
Her first task was to transfer ammunition from Naga to Legaspi.
"Noong ma-recruit po ako nung first year, estudyante po ako by day, NPA by night."
The NPA has recruiters in universities nationwide, including students from the University of the Philippines (UP) and Polytechnic University of the Philippines (PUP). The recruitment of NPA has been going on for the longest time now and is becoming a problem for people, especially parents.
Psychologist Randy Dellosa went on Facebook to share how to prevent students from joining the rebel faction.
Dellosa says that parents shouldn't make their children too optimistic about life since most of the time, living life is not an easy thing to do. The NPA sees this as an opportunity to exploit these students.
"Don't paint for your kids a rosy picture of life and the world. Later on, they will just discover that what you painted for them was a lie. Their disillusionment may be preyed on by leftist influencers."
The NPA gives students a sense of hope but things are much different when they are already recruited.
Parents should make their children understand about the difficulties in life so they wouldn't be manipulated easily by the rebels.
"Early on, discuss with your kids about poverty and social ills so that they are not ignorant about real-life issues. It is the young people's idealism and ignorance which leftists manipulate in order to entice kids to join their camp."
Parents should let their kids go on programs that help people that are in need.
"Early on, let kids engage in charitable work and social action—visiting orphanages and elderly homes, joining medical missions, caring for people with special needs."
According to him, this will make students realize that there are other ways to help the poor and that the violent NPA ways are uncalled for.
Dellosa urges parents to show their children that poor people matter too.
"As for us adults, let us be good role models for our kids—by being passionately compassionate in helping the poor, through gentle and compassionate ways."