Eryl Cafuir Santos calls out her husband for all the pain and damage he caused during their time together
Wife calls out husband on Facebook for cheating and ruining her life
Says that she will be filing charges
Netizen and mother of two Eryl Santos went on Facebook to call out her husband for the stress and hardships he brought her when they were still together.
She detailed how her husband, Aivan Jade Santos, was one of the worse things to happen to her. Eryl said she did everything for him but he always found a way to take their marriage for granted.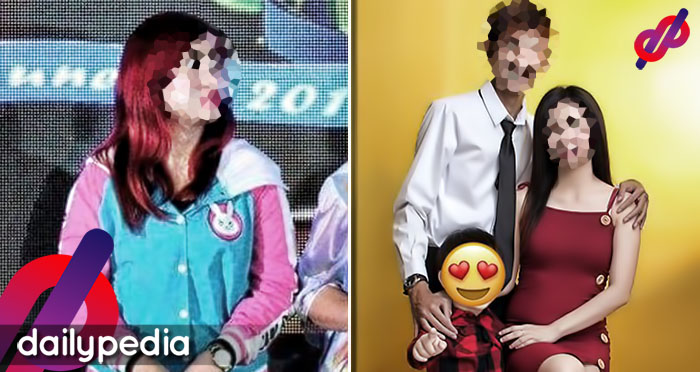 Aivan had a bad habit of gambling which really hurt the family financially.
"Binigay ko sa 'yo lahat ng pwedeng maibigay ko to the point na magkandautang-utang ako sa mga loan sharks dahil sa pagtulong sa pagpyapyansa sayo nung nakulong ka at sa pangtubos ng mga high end cellphones na binili ko para sa ateng dalwa na paulit ulit mong sinangla dahil lang nagcacasino ka."
Eryl hoped that one day, Aivan would change for the better, but that never happened. This made her realize that she needed someone else, someone that would accept her for who she really is.
"Thinking na one day magbabago ka through age and time but most especially through God. I know I am not perfect too but I need a man who will help me make my imperfections worth loving for."
What hurt Eryl the most is the fact that he got her pregnant and then went on to cheat on her with other women, and this isn't the first time he did this.
Aivan came back to her and Eryl made the mistake by accepting him thinking that he was a changed man.
"Ginawa muna to noon sa akin, binuntis mo ako sa panganay naten tapos tinalikuran at sumama ka sa ibang babae at naglaro ng bahay bahayan. Wala kang narinig sa akin, at nung bumalik ka, pinatawad kita at tinanggap ng buong buo. Yung una kaya ko pang isiping nagkamali ka lang, pero ngayong pangalawa, hindi na pagkakamali to, may sakit kana."
Eryl made it clear that they will not be getting back together as the damage Aivan caused was just too much.
"Don't you ever dare come back to us kasi hindi na ako babalik sayo, kasi hinde mo deserve maging part ng pamilyang ito na winasak mo."
She mentioned that she filed a case against her husband in an attempt to recover a certain amount that according to her, Aivan wasted.
"Thank you for setting me free and see you in COURT. Nagsampa ako ng kaso hindi para habulin ka pero para pagbayaran mo ang mga kasalanan mo economically, physically and psychologically."
But with all the difficulties that she faced, she said that she will still respect Aivan's new woman, Isabelita Carla Rellosa Vargas, whom he dated a few days after they met on Mobile Legends.
"You could still have my respect kasi ganung klaseng tao ako. I will give you respect para maunawaan mo kung ano ba ang salitang respeto. I am just concerned sa inyo. kailangan nyong magpagamot para humaba ang love story nyo. Pacheck up na kayo sa St. Lukes BGC."
The reason she shared her story is that she needed to get it off her chest, given all the heartache that was brought to her by her husband.
"At sa lahat ng makakabasa nito. pagbigyan nyo na ako. matagal akong nanahimik. matagal kong dinala ang sakit at ang lungkot. Gusto ko ng lumaya sa bangungot. Please, kindly respect my decision of posting this last chapter of our story. This will be the start of a new life, a new journey for me and my children…"
She posted photos taken at a time they were still happy together.
Eryl also posted screenshots of Aivan and Vargas messaging each other intimately which she got from Vargas' former live-in partner.
Dailypedia was able to get more information on the matter from Eryl herself.
Eryl and Aivan go way back. They met back in June 2003 when they were classmates at Cavite National High School.
Their relationship became official after a month but it did not last long as they were still young. Aivan was Eryl's first boyfriend.
The two were reunited during college which eventually led to their horrific marriage.
"Nagkareunion lang po nung college na po ako kaya kami uli nagkita tas from there narekindle yung relationship namin into something more then nagtuloy tuloy n through marriage"
The first time Aivan cheated was when Eryl was just three months into her pregnancy with their first child. Aivan went away for nearly a year and had a child with another woman before coming back to Eryl.
"[Aivan] played bahay bahayan to his mistress then whom he have relationship for a year and managed to have a child. He came back when my first born was about to reach 1 year old. I believe in second chance. So i gave our marriage and our family a second chance."
Aivan briefly showed that he changed for the better, but had a big problem when it came to gambling.
"Nung pagbalik niya, he really showed me that he will change for the better pero there were times i mean most of the time d niya maiwasan yung gambling like casino, ending and sakla."
Aivan even pawned both their iPhone 7s twice just so he had money to go gambling.
"Sympre i tried to save the phone kaya tinutubos ko kasi nga niloan ko yun binabayaran ko tas mapupunta lang s wala. Kaya ako nagkandautang utang kasi i tried to find ways paramagkapera para matubos yung phone. 60k isa ang phone sa market ang value niya pag sinangla is around 30k plus"
Aivan left for the second time when Eryl got pregnant again. He was cheating on her then with Isabelita Vargas.
Isabelita's ex-boyfriend is actually one of Aivan's friends who warned her that Aivan is already married. Isabelita said that he doesn't have to worry about anything. He caught her cheating so he kicked her out of their apartment on July 20.
He was able to access her Facebook so he sent Eryl her intimate conversations with Aivan.
Aivan felt bad for Isabelita and decided to live with her in another apartment. He went away for a while and didn't even attend his son's birthday.
THIS IS MY FIRST AND FINAL POST FOR MY ESTRANGED HUSBAND OF 6 YEARS, AIVAN JADE SANTOS. Minahal kita at naging loyal…

Posted by ER YL on Saturday, August 3, 2019
"I was enraged knowing that my husband and his mistress managed to expose their relationship out in the open. It seemed to me that they were proud of their affair. That was so disrespectful on my part."
She has filed a case under Republic Act No. 9262 (Anti-Violence Against Women and Their Children) against her husband. She is looking to gain a certain amount of money from Aivan since she knows he can't provide for their family.
Having found out about the case, Aivan immediately cut off all communication with Eryl.
"He blocked all the communication he have with me when I demanded the right amount he should have given me. That's why I don't have contact with him anymore and since I found out about all of his affairs from many different women, I received nothing from him not a single penny to provide for our needs.
"Since nagdemand ako ng amount nagalit n siya sa akin kasi sabi niya sustento lang daw need ko. Hinde nmn sa ganon gusto ko lang tlga msecure kami kasi nga andami niya babae eh kesa nmn dun s mga yun napupunta pera niya," she added.
Aivan also mentioned that he is planning on marrying Isabelita.
"Kaya ako nagdemand kasi mahirap umasa sa kanya knowing ang dami nga niya babae. Tas yung isa pa dun sinabihan niya na papaksalan niya eh paano naman kami?"
Eryl feels bad for her eldest son. Her son would constantly look at pictures of his dad on the phone. He would also call out 'daddy' to any man that resembled his father.
Eryl is currently waiting for a court date to settle her case.