Rob Goddard ordered a Big Mac and saw that it had no meat patty in it
Says that mistakes shouldn't be met with hostility all the time
The Big Mac is one of McDonald's best-selling burgers.
Rob Goddard, a professional in computer building, went on Facebook and shared a funny yet inspiring story about the said burger.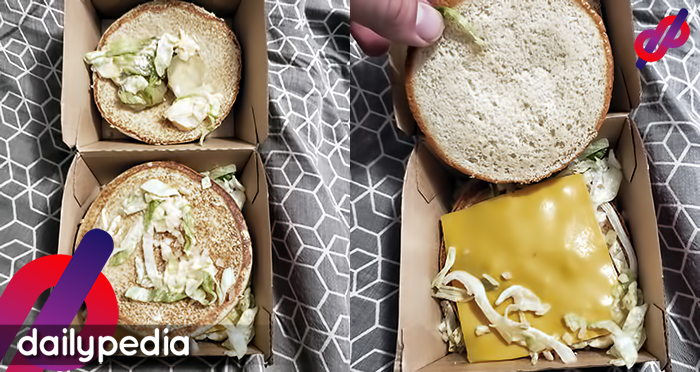 One day Goddard was sick so he didn't feel like cooking. He went to McDonald's and got a Big Mac. But when he opened his order, he saw his Big Mac had no meat patty in it.
As a customer, he was frustrated by the negligence that the staff had shown him but quickly collected himself. Goddard remembered that he used to be in the service industry and experienced bad things during his time there. He knows what it's like to be scolded by someone superior and feeling useless.
Goddard went back to McDonald's to try and get what he really ordered and had a positive interaction with the crew.
Goddard says that mistakes are inevitable, and that not every mistake should be accompanied with negativity for correction.
"We, as humans, all make mistakes and no matter how stupid or silly it may seem, it happens! Not every situation involving simple mistakes needs to be hostile or make the individual feel belittled. We have all forgotten to put the Big mac on the Big mac at some point. Be kind."