Celebrities negatively reacted to the news of Sanchez's possible release from prison
Sanchez was meted 7 terms of Reclusion Perpetua for rape-slay in 1993
Faeldon that it was not that easy to release Sanchez who was convicted as murderer and rapist
News recently broke out that Antonio Sanchez, who was convicted of the rape-slay of University of the Philippines Los Baños (UPLB) student Mary Eileen Sarmenta and the murder of Allan Gomez, might be released from New Bilibid Prison due to his qualification for the "2013 Good Conduct Time Allowance law. " The public and celebrities reacted negatively to this news on social media.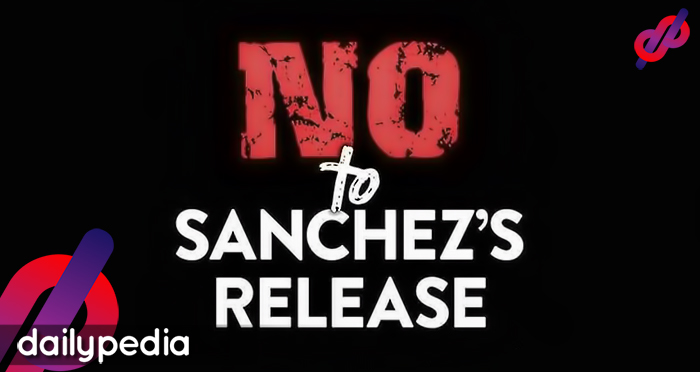 The rape-slay case of the UP students began when then Caluan Mayor Sanchez's deputy chief of police George Medialdea abducted the couple Eileen Sarmenta and Allan Gomez. Gomez was killed while Sarmenta was given to Sanchez "as a gift." After Sanchez raped Sarmenta, he gave her to his six henchmen who took turns raping Sarmenta. Sarmenta was killed right after this.
Sanchez and his accomplices were meted 7 terms of Reclusion Perpetua for the rape-slay. Sanchez was also sentenced two terms of reclusion Perpetua for the double murder of the father and son pair of Nelson and Rickson Peñalosa who were shot to death by the mayor's henchmen. Nelson was a supporter of Sanchez's political opponent.
Celebrities went on social media to voice their opposition to Sanchez's release.
Antoinette Jadaone, known for directing the movie That Thing Called Tadhana and other hit Filipino movies. shared a netizen's post explaining why Sanchez doesn't deserve to be released.
Angel Locsin agreed with the post, saying "Naalala ko to. This is pure EVIL. Nakakanginig laman." Angelica Panganiban also said, "Naalala ko pa mukha ni Sanchez. Nasusuka ko." Director Jadaone replied, "hayup talaga. Mukha ng walang kaluluwang rapist."
TV host Bianca Gonzalez even said that there were a lot of other people in prison who deserved a second chance rather than someone like Sanchez who is a killer and rapist.
Mas madami namang ibang deserving ng second chance.. yung nagnakaw ng cellphone o delata para may pangkain ang pamilya niya.. madaming kasong ganun sa kulungan.. di hamak na mas deserving sa second chance kumpara sa proven guilty na rapist at killer. 💔

— Bianca Gonzalez (@iamsuperbianca) August 22, 2019
Sunshine Cruz also shared her experience playing the role of Eileen Sarmenta in a movie where she really felt scared. Thinking of what Sarmenta really experienced in the hands of Sanchez made her also agree that he doesn't deserve a second chance.
Edu Manzano posted a question with the issue, that there were 11,000 thousand inmates could possible be released because of the RA 10592.
Were all the other 11,000 inmates also convicted of rape and murder? What don't they get about multiple life sentences? #calauanlaguna #heinouscrime

— Edu Manzano (@realedumanzano) August 22, 2019
According to the Bureau of Corrections Chief Nicanor Faeldon, it would not be that easy to release Sanchez who was convicted as a murderer and a rapist.
As reported in GMA News, he said that "Preliminary, kasi marami siyang involvement sa some not good behaviors, e, baka hindi nga siya qualified, that's really the probability.
"He may not be qualified to go home today or in the next few months, mukhang hindi siya makakapasok agad. Baka abutin pa siya ng several years."