Manang Inday has been suspected to be the "Wakwak of CDO" because of her appearance
She has been accused of stealing infants
One of her relatives found the episode of Kapuso Mo, Jessica Soho to be disrespectful to Manang Inday and went on Facebook to reveal the truth
The wakwak is a Philippine mythological creature that has been said to possess combined features of a vampire and a bird. People say that one can hear their wings flapping when they are flying and their main purpose is to kidnap infants and children. The creature is mostly popular in provinces.
On July 24, a woman by the name of Marilou from Barangay Consolacion, Cagayan De Oro City reported that she had been pregnant for seven months before she had a miscarriage due to the presence of a wakwak. According to her, this is the second time this happened. CDO police investigated the whole thing and found no signs of the creature.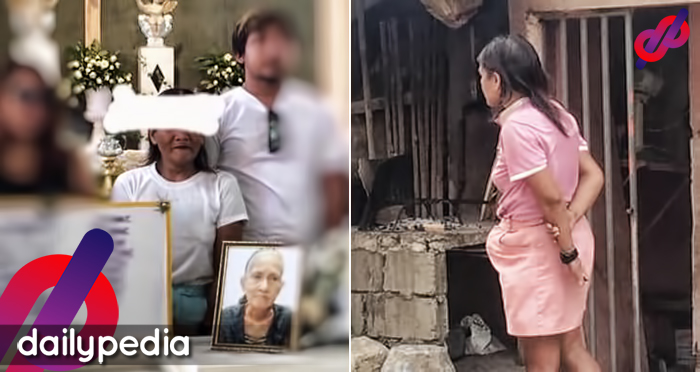 This story went viral on social media.
The show Kapuso Mo, Jessica Soho decided to shoot an episode on the whole thing so the team went to CDO to film.
The episode was aired on August 4 but was taken down from their online accounts.
The episode was mainly focused on a strange-looking old woman who goes by the name of Manang Inday. People speculated that she is the wakwak that is responsible for the miscarriages.
The way that the show portrayed Manang Inday did not sit well with one of her relatives named Jastine Lachica Gales.
Gales went on Facebook to make sure any suspicion towards her cousin were cleared up. Gales said that Manang Inday has multiple disabilities and suffers from epilepsy.
"I am posting this as an awareness that the woman who is allegedly judged as WAKWAK in Brgy. Consolacion, CDO, is a person with epilepsy and a special person whose mental capacity is below normal aside from the evident fact that she has a physical disability."
Gales feels that Manang Inday was exploited by the show.
"We, the relatives were saddened by this maltreatment. A notice and permission from the family should have been asked prior to her interview and signing of the waiver, provided that she is mentally incapacitated. There could have been enough family support against the allegation. Because of this, we would like to ask everyone to spread this awareness to stop the false accusation. Please help us in increasing everyone's awareness for her security and protection against bullying."
Manang Inday is going through a lot since her parents just passed away recently. Portions of the video cannot be found online anymore as they have been deleted.
"Her father has recently passed away last June 12, followed by the death of her mother last June 20. The episode in #KMJS which was aired last Aug. 4 is a proof that the allegation of their neighbours is a mistake and should be stopped. It's just disheartening to see that videos of the episode uploaded in a video streaming site has been cut. "
Manang Inday is also a churchgoer, according to Gales.
"To their neighbours who have mocked her as wak-wak based on her physical appearance and disability, be informed that Manang Inday goes to church every Sunday and oftenly prays. How about you? When was the last time you have sincerely communicated God?"
Gales also urged authorities to make things easier for people with disabilities.
"Let us instead help in building a community filled with love for Persons with Disability."
The post has over 6k likes and shares.