Paulo Avelino's female version is downright gorgeous
Paulo Avelino is one of local entertainment's hottest leading men but who would've thought he would be as equally gorgeous as a girl?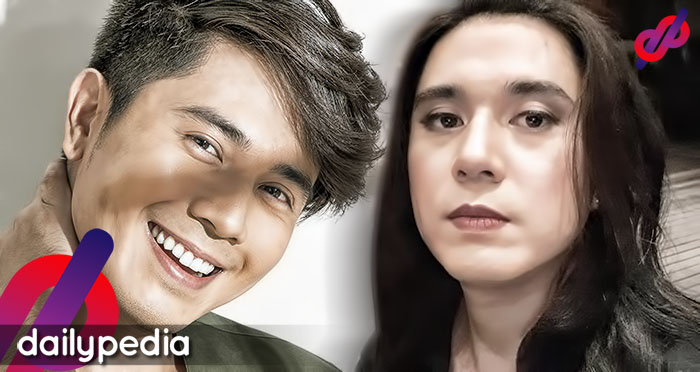 Avelino's transformation for an undercover mission in The General's Daughter has put netizens in awe of his "female" version. Avelino's character Franco had to transform into a woman while Rhian (Angel Locsin) needed to disguise herself as a man in continuation of their surveillance of Tiago's (Tirso Cruz III) criminal activities.
On Twitter, Avelino shared a photo showing his transformation into a woman. "Puro kasi kayo Pa-fall. Che!" he said.
Puro kasi kayo Pa-fall. Che! pic.twitter.com/4waEs7oIcz

— Paulo Avelino (@mepauloavelino) July 23, 2019
His co-star Angel Locsin also shared some snippets of the said transformation on Instagram.
https://www.instagram.com/p/B0QmbogFAH8/?utm_source=ig_web_copy_link
Locsin also teased Avelino on Twitter, "Ganda mo miss ah…  "
Ganda mo miss ah…

@mepauloavelino #TGDIsagawa pic.twitter.com/YRkRPewVKB

— Angel Locsin (@143redangel) July 23, 2019
https://twitter.com/hnyrse/status/1153666183305912322
https://twitter.com/143angelatheart/status/1153660610334191616
Why so ganda @mepauloavelino ??? #TGDIsagawa pic.twitter.com/xXkzxpc7Oz

— yztms (@yzatomas09) July 23, 2019
https://twitter.com/michagojo/status/1153682890166657024
We love the duality of these two 💕 thank you @DreamscapePH for serving 😘 #TGDIsagawa pic.twitter.com/YWiJ25CwQQ

— mikasa's scar/f (@kharamael) July 23, 2019
Ang ganda naman this girl ❤️❤️❤️@mepauloavelino #TGDIsagawa
LOISA PPPTradeLaunch pic.twitter.com/yyzVIPKHNc

— @apple_liciousz (@apple220523) July 23, 2019
This disguise is so on point! It's likely to amuse, enthrall and satisfy just about anyone with a sense of fun. Good job, Rhian! You are so influential you made Franco do this!!! He'll give you a run for your money! Ganda niya! Hahaha! @143redangel @mepauloavelino #TGDIsagawa pic.twitter.com/Fl4TKuwVCA

— Jremly (@jremly15) July 23, 2019