Imee Marcos is looking to file an LGBT rights bill even if a similar bill has already been filed.
Gets bashed by netizens for riding the publicity
"Dapat intindihin natin na ang gay rights ay hindi lamang para sa ating mga LGBT. Gay rights are in every way human rights as well."
The Metro Manila Pride March last June 29 broke records as the estimated number of attendees reached 70,000. In 2018, Metro Manila Pride had 25,000 attendees only.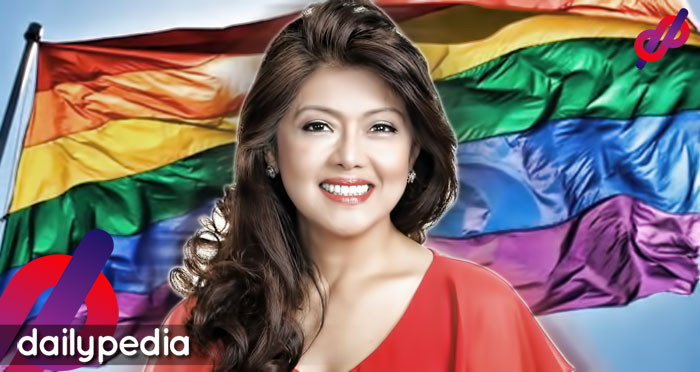 Imee Marcos, self-proclaimed spokeperson for the LGBT community, and the daughter of former president Ferdinand Marcos, is a senator now.
Although she promised that in her first term as a senator, she would, above anything else, prioritize bills that would reduce poverty significantly, she also said that she is looking forward to protecting the LGBTQ community. She had committed to focus on the reduction of value-added taxes on basic goods and services and to see to it that local governments get the budget they need in order to execute necessary actions. Perhaps in the light of the record breaking Metro Manila Pride March, Marcos shifted her focus instead.
Marcos announced that she would be filing a bill that would make gay couples have the same property benefits as straight couples.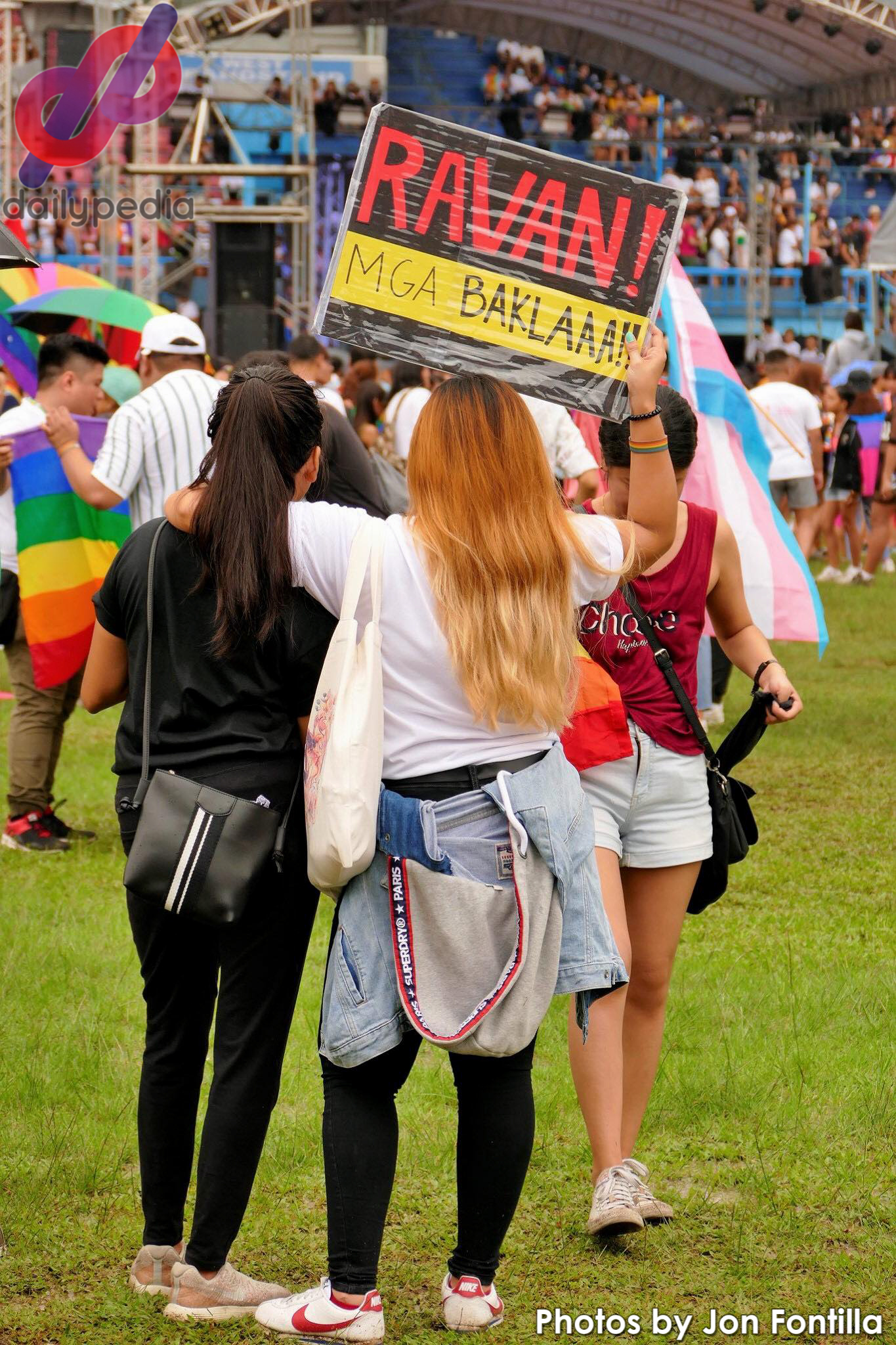 "We know gay rights are human rights. It's important that an anti-discrimination bill be passed," she said.
The thing is, there is already an existing bill that is similar to what Marcos would be filing.
Sen. Risa Hontiveros sought to give students the freedom to wear clothes that identify with their orientation when she filed the Sexual Orientation and Gender Identity and Expression (SOGIE) Equality bill.
This bill has a lot of benefits not only to the gay community. SOGIE also protects straight individuals from discrimination, with regards to their ethnicity, color, disability, and religious and political beliefs.
Marcos has been criticized before the by LGBTQ community, but she has always shown her support towards them, as shown by her tweets. She has never shown up to their events which perhaps sent a signal to the community that she wasn't being sincere.
She also did not show up to the recent Metro Manila Pride March, and has been accused of netizens of bandwagoning  because of the record breaking numbers.
Imee Marcos supports the LGBT community

Me: Weh di nga

— キーヤン (@kiyandizzzz) July 1, 2019
LGBT+ community:

Imee Marcos: "YASSS HUNTYYYY SNATCH THAT SHADE WE'RE SERVING WEAVE THE TEA IS SHOOKT OKURRRNT? *TONGUE POP.*"

— A$AP ROCKY REYES HAIRCUTTERS (@Punongbayan_) July 1, 2019
Marami nang dumaang bill madam pero wiz ka namang support tapos makiki-ally ka ngayon? Bakit? Nakita mong 70k ang nasa Pride? Ulol hindi ka nga pumunta, oportunista! @ManangImee

— Pholop #StopTheAttacks #DefendNegros (@heyitspholop) July 1, 2019
i'll take the lgbt rights imee wants to legislate but i'm taking it because i deserve that right. i will not feel indebted to a liar, murderer and a chin that won't move.

— Akazukin ChanChan (@akazukinchanx2) July 1, 2019
https://twitter.com/cyrusmagcalas/status/1145201713843855362
*SOGIE Bill left the group*

— Alaska Young (@revisedaracode) July 1, 2019
https://twitter.com/zendayuri/status/1145584298222710784
Unggoy kang mangga ka. Gaya-gaya ka pa kay Hontiveros ng bill. Gumamit ka ng utak at originality pls.

— hillBillie Eilish (@altermakati) July 1, 2019
Pumapapel ang fake LGBT advocate @ManangImee.

— ad daemonium interfectorem (@defixiones666) July 1, 2019
As much as I appreciate an LGBT Rights bill, Imee and her family still deserve to be burned for all the wrongdoings they did in the Dictatorship of her father. No amount of cover up and handwash can clean and hide their stench. https://t.co/4lVj8WFkI4

— KG stands for Kape Gods wir na u tuyo pa ako (@caffeinatorrrrr) July 1, 2019