Prince Chan's girlfriend Samantha has gone off with his car on multiple occasions so she could race
Chan realized that racing is her passion so he bought her her first car
A guy named Prince Chan went on Facebook and shared why he bought his girlfriend a sports car.
Samantha drove off with his car about a month ago to attend a racing event, and on another occasion ran off with the other car to participate in one.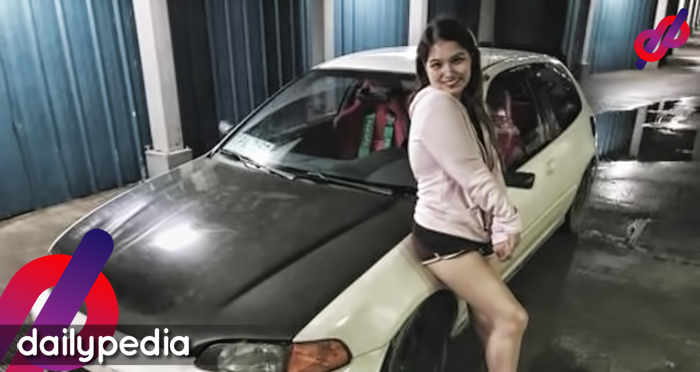 "last month tinakas nya un auto (mr-s) habang nasa meet ako para sumali sa practice kasama mama nya sa megatent.
tapos last week tinakas nya uli un isang auto (350z) sumama sya uli pra naman sumali sa tournament ng pacs"
Chan found out that his girlfriend finished third in her first attempt, which made him proud.
He then decided it would be best if he bought her a new car. In fact, he bought a sports car for her.
In a joking tone, Chan said that the conditions include Samantha cannot hurt him for the rest of the month.
"un usapan natin ha, isang bwan bawal mo ko awayin bawal mo na ko hampasin ng babasagin na pichel sa ulo at bawal mo na ko sapakin tangina papa tulfo na tlga kita hahahahahahaha"
Chan said that his girlfriend deserves the gift.
But netizens got on his case and started bashing Chan and his girlfriend, saying that his girlfriend is spoiled.
Chan responded by saying that they have been together for five years and that she was already there when he didn't have all the things that he has now. They've been through thick and thin and does not regret wasting a single cent on the brand new sports car.
"p*****ina un mga bitter jan wag kayong tanga mag li limang taon na kami nyan, kasama ko yan magtulak ng kotse pag tumitirik nun isa plng kotse ko, kasama ko yan sa init at traffic dahil walang ac un, at kasama ko yan magtipid nun mga panahong ubos na ubos ako un sweldo nya sa pagkain at upa lang napupunta."